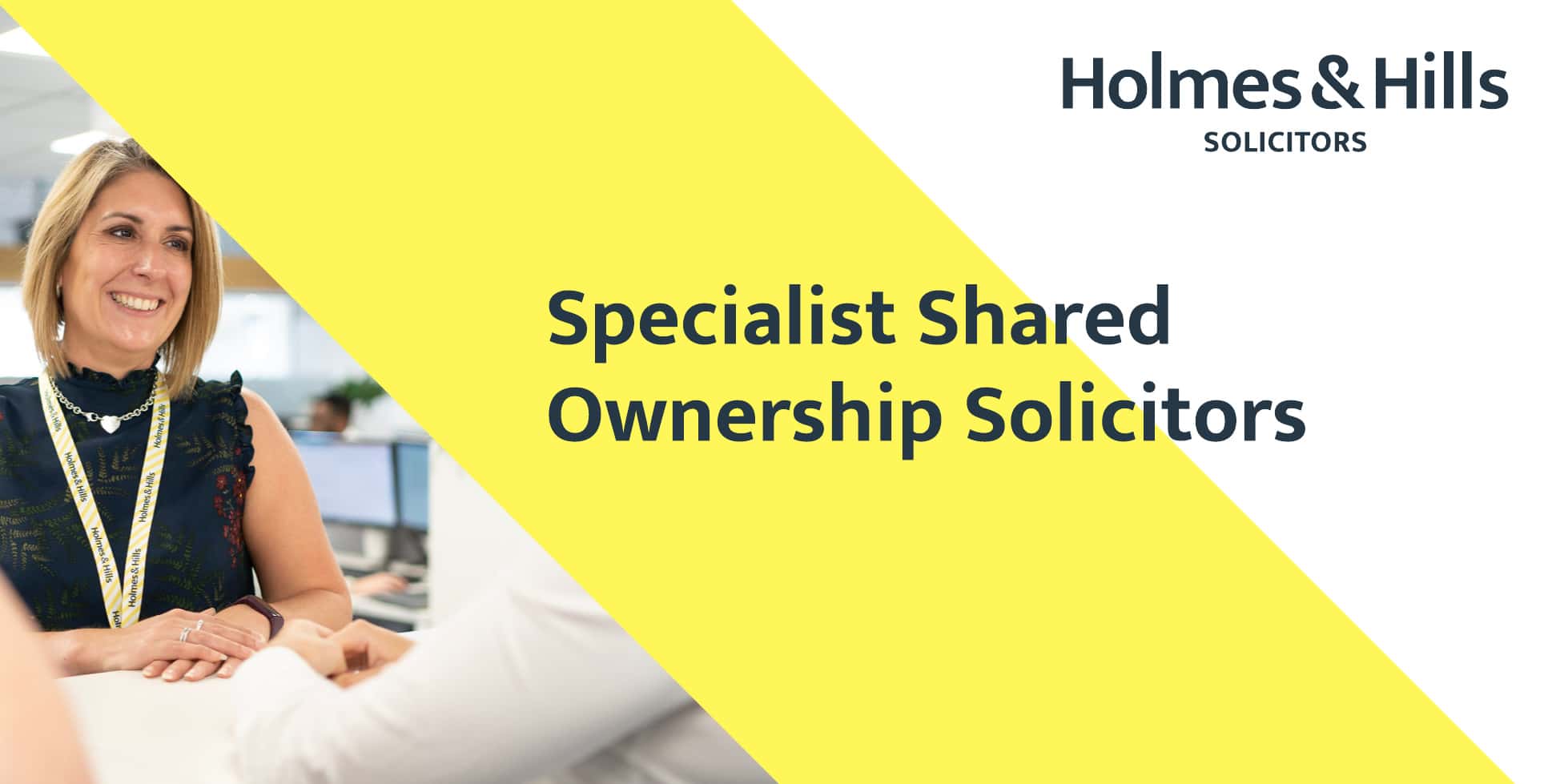 Holmes & Hills Solicitors
Holmes & Hills is independently recognised as a leading provider of legal advice and representation across several areas of law by the Legal 500 and Chambers & Partners – two independent directories of the country's top law firms.
We are a firm of over 180 legal industry professionals, with a specialist New-Build Department and Shared Ownership Division therein who act for purchasers and owners of shared ownership property across the country.
Benefits of contacting using Holmes & Hills Solicitors:
Panel and recommended solicitors for a large number of developers and housing associations.
FREE initial guidance on shared ownership issues such as costa associated with purchasing and Stamp Duty Land Tax options.
Specialist Division of shared ownership property lawyers.
On the panel of all major lenders.
Fixed-fee quotations with no hidden charges.
Contact us today on 01206 5948474 for guidance and a conveyancing quote.
Disclaimer
*Share to Buy ltd does not directly endorse or recommend Holmes & Hills Solicitors or any other firm of solicitors and takes no liability for the service you receive, and can give no guarantees to levels of service, but recognises from its commercial experience of working with Holmes & Hills Solicitors that they seem to offer a comprehensive service staffed by lawyers with high levels of knowledge specific to Shared Ownership and affordable housing transactions. The Share to Buy solicitor panel is an advertising opportunity for specialist affordable home ownership solicitors and conveyancers. Share to Buy ltd does not receive any commission or referral fees if you use Holmes & Hills Solicitors, although Holmes & Hills Solicitors may from time to time choose to advertise on sharetobuy.com and at home shows hosted by Share to Buy ltd. You are not obliged to use Holmes & Hills Solicitors or any other specific firm for your transaction and should take independent legal advice before entering into any complex financial transaction, including house purchase, sale, staircasing or other related transactions.