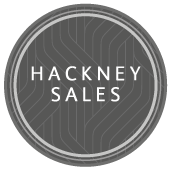 COMING SOON: Sheep Lane & Mandeville Street!
At Hackney Sales, our focus is to deliver genuinely affordable homes to local residents across the borough. Our friendly team are here to help you find your new home via shared ownership.
As part of Hackney Council's ambitious house building programme, Hackney Sales is an in-house team specialising in shared ownership and outright sales. As we are not-for-profit, all money raised will go directly into funding new social housing for local people.
To ensure we provide homes to our local residents, we prioritise those with a Hackney live/work connection and after a certain amount of time, we are able to accept applications from those in neighbouring London boroughs.
For further information about what we do or to be one of the first to hear about our new developments across Hackney, please visit Hackney Sales and register with us now!
Showing of 5 developments
Showing
5
developments of
5
See all our properties