We are Octavia
Discover our latest collection of shared ownership homes in the Capital
We are Octavia. Founded by the Victorian philanthropist Octavia Hill in the 1860s, our work today covers three areas: homes, support and care.
We provide Londoners with quality, affordable housing, allowing many people to remain in the city who otherwise would have been priced out.
We empower people, connecting them with opportunities for a better life. And we look after the elderly and vulnerable, with tailored and personalised care. We are for hope, for communities and connections. For the common good.
As an award-winning developer of affordable housing, we specialise in producing attractive, well-designed, functional homes where quality comes first. All of our developments achieve high environmental standards.
We work in partnership to produce high quality homes that people want to live in and which add to the vitality of local neighbourhoods. Our expertise extends to the management service we provide to residents, which we deliver through local offices as well as caretaking services at some of our larger developments.
We are a Strategic Partner to the GLA with a significant programme of new housing developments made up of homes for private sale, shared ownership, rent and a small scheme offering housing with care support. Our aim is to build around 100 homes a year.
Our developments have won awards for architecture and design, affordable home ownership, community outreach and contribution to the local environment.
Video
Featured Properties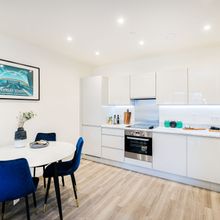 Brent - Shared Ownership New Build
Share percentage 25%, full price £505,000, £6,313 Min Deposit.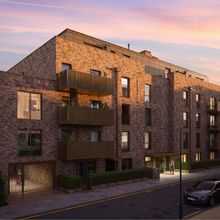 Wandsworth - Shared Ownership New Build
Share percentage 25%, full price £475,000, £11,875 Min Deposit.
Our Developments