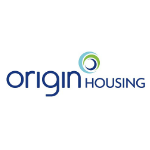 For further information about our sales and the shared ownership scheme, visit our Sales website: https://originsales.co.uk/
We pride ourselves in building homes designed by impressive architects in great locations. Creating strong communities is a priority.
As a charitable housing association, a portion of what we make goes back into providing homes or care and support services for vulnerable people in London and Hertfordshire. It's good to know that, buying your home with Origin can have a positive impact on someone else's life.
We are a multi-award winning organisation, with over 100 years' experience in developing high quality and affordable homes across Central and North London and Hertfordshire.
Our sales team have decades of combined experience between us and understand that buying or selling a home can be daunting, especially if you are a first time buyer. That's why we will be with you each step of your journey to avoid any confusion and to help you with the process from start to finish.
Showing of 7 developments
Showing
7
developments of
7
See all our properties