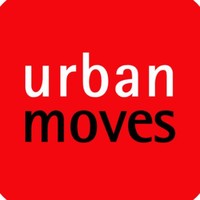 The UK's Leading Shared Ownership Reseller.
Urban Moves
We are the UK's leading shared ownership nomination service provider for resales. A family run, independent company committed to providing you with a personal, efficient and honest service. Using our invaluable insight, extensive knowledge and experience, our dedicated team will make sure that, whether you are buying or selling a shared ownership home, you receive a helpful and efficient service from start to finish.
We assist housing associations, local authorities and their leaseholders in selling hundreds of new build and resale shared ownership properties each year.
Visit Urban Moves for more information.
Urban Moves has established itself as a leading independent seller of affordable housing in London, the South, and South‐East. Since our incorporation in 2000, we've worked with local authorities and housing associations, large and small, helping to improve efficiency and meet targets – marketing and selling their new and resale shared ownership properties – while providing a first‐class customer experience.
Today, Urban Moves sells hundreds of shared ownership properties every year and we estimate to have helped Registered Providers sell more than a billion pounds' worth of property, so far. The team is highly experienced and multi-functional in all aspects of shared ownership and sales, operating with the highest level of integrity and honesty.
Visit Urban Moves for more information.
See all our properties