PA Housing
We provide shared ownership homes across London and the South East.
Who we are
We are a registered provider of social housing offering more than 23,000 homes across the Midlands, London and the South East with a range of housing solutions from affordable rent, independent living and shared ownership for those in need.
Our purpose
Passionate about providing affordable homes and great services.
Our vision
To connect with customers in every community we serve, providing quality homes and services, creating places where people thrive and are proud to live.
Our values
Our values are important and underpin everything we do and our culture and behaviours define how we do things:
Always do the right thing
There when you need us
We never give up
We offer the best quality service that we can
We are dedicated to our people
Always honest, open and responsible
We challenge ourselves to be the best
Always seek best value

Our strategic objectives
Our approach for the next three years is underpinned by six clear objectives, each with measurable goals:
Providing great services to customers
Positive relationships in our neighbourhoods
Sustainability strategy to deliver net zero-carbon before 2050
Increase construction of affordable and social homes
Maximise our capacity to deliver
Our People – delivering the plan
PA Housing is committed to working together with our stakeholders to make a difference to our customers and communities.
We are dedicated to finding innovative ways to involve our residents, while empowering our people to be unashamedly bold, doing whatever it takes to deliver more quality homes and services we can all be proud of.
Featured Properties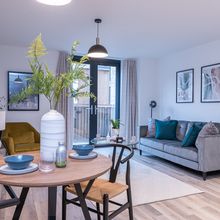 Merton - Shared Ownership New Build
Share percentage 25%, full price £400,000, £5,000 Min Deposit.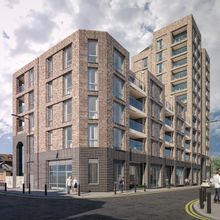 Greenwich - Shared Ownership New Build
Share percentage 28%, full price £397,000, £5,558 Min Deposit.
Our Developments