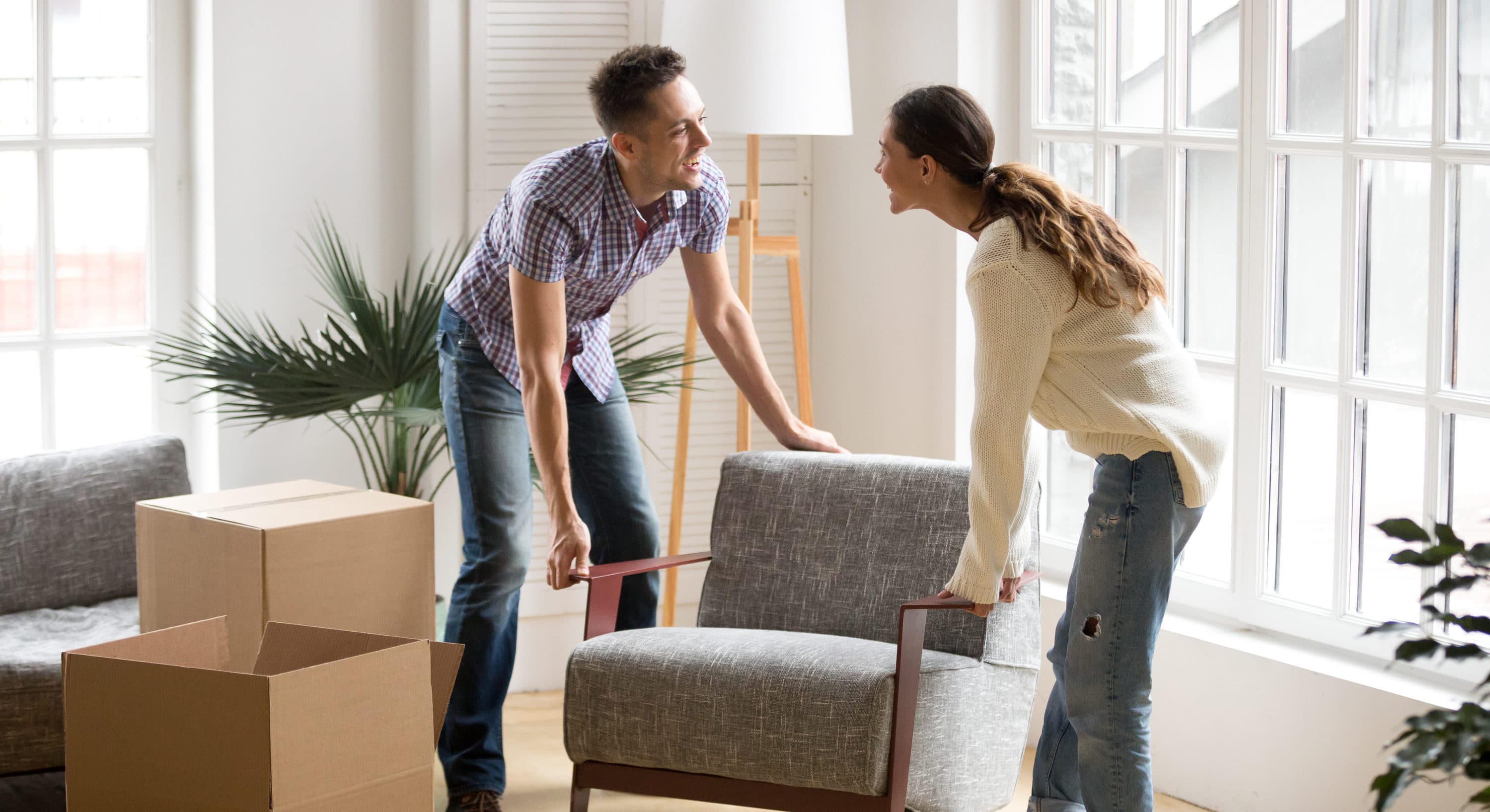 Government announces changes to Shared Ownership scheme
30th May 2021
Shared Ownership revamp could help more first time buyers onto the property ladder
Housing Secretary, Robert Jenrick, announced the government's Affordable Homes Programme on Tuesday 8th September – a new investment that will see a huge £12 billion boost into the housing sector, providing up to 180,000 new homes across the country.
On the same day, the government also outlined a new model for Shared Ownership which is set to help more people onto the property ladder by vastly reducing the minimum initial share, as well as launching a consultation to ensure new homes deliver the accessibility that families need.
Changes to Shared Ownership
This new model of the part-buy part-rent scheme will be implemented on all new build Shared Ownership homes delivered through the Affordable Homes Programme from April 2021, running for five years up to 2026.
The government will be setting an expectation that all Shared Ownership homes secured through s106 developer contributions – and receiving planning permission from April 2021 – will be based on the new model as to align with the delivery of the new Affordable Homes Programme.
Lower minimum shares
In its current form, the minimum share a buyer can purchase of a Shared Ownership home is 25%, however, the government's new model for the scheme will see this lowered to 10%.
This decrease will help to dramatically reduce deposit levels, making home ownership more accessible to many hopeful first time buyers – particularly at developments in London where property values are highest and deposits have been pushed up over the past few years.
Buying additional shares
As it currently stands, owners can choose to buy additional shares in their Shared Ownership home – via a process known as 'staircasing' – in chunks of 10% or more. However, the new format will give Shared Owners more flexibility and allow them to staircase in 1% increments.
While the costs associated with staircasing are yet to be fully addressed, the statement did mention that those looking to buy smaller additional shares would benefit from heavily reduced fees.
Home repairs and maintenance
The revamped Shared Ownership scheme will introduce a 10 year period for new Shared Owners whereby the landlord or housing association will cover the cost of repairs and maintenance in the home.
Shared Owners will be able to claim up £500 in repair costs per year, with any repair and maintenance costs in excess of this being the responsibility of the owner. Shared Owners will also have the flexibility to roll over a maximum of one years' worth of unused repairs expenditure into the following year.
It's worth noting that the 10 year repair cover will only apply to new build homes for the first decade of the property's life or until the Shared Ownership reaches 100% ownership – whichever comes first. If the home is resold through the Shared Ownership scheme within this 10 year period, the remaining years will be transferred over to the new Shared Owner. 
Shortened nomination periods
If a Shared Owner wishes to sell their home, the current model generally gives the housing association an eight week period in which they have exclusive rights to market the property. If the provider isn't able to find a buyer to purchase the property within this time, the owner can choose to market the property privately or on the open market.
The new model will give Shared Owners the option to end the eight week period at the four week mark if they would prefer to pursue an open market sale, giving them greater control over the resales process.
Introduction of longer leases
On Friday 28th May 2021, Homes England published new model leases that apply to Shared Ownership. The new model will see the leases on new build homes increased from 99 to 990 years, helping leaseholders to save on the extra cost of extending their leases.
A Right to Shared Ownership
A Right to Shared Ownership will also be available on the vast majority of rental homes delivered through the new Affordable Homes Programme, providing tenants with a pathway into ownership by giving them the right to purchase a stake in their home through the Shared Ownership scheme.
The majority of rented homes built through the programme will have the Right to Shared Ownership attached, although there will be certain criteria that tenants need to meet to be eligible:
You will need to be a social tenant for at least three years, and have lived in the current property for at least 12 months.
You will need to have a maximum household income of £80,000 or less – or £90,000 in London.
You will need to demonstrate that you can afford and sustain homeownership; all prospective purchasers will be required to undertake an affordability assessment.
You must not be subject to bankruptcy proceedings.
For further information about general Shared Ownership criteria, please visit our eligibility page.
Changes to Mortgages
The minimum share that mortgage lenders will currently consider is still 25% on purchasing a Shared Ownership property, with many smaller lenders also having a minimum loan amount.
It could be a little while before the majority of lenders are able to offer mortgages in line with the new Shared Ownership model as lenders will likely wait to see the full details of the government's proposal before deciding on any changes to their criteria.
Hear from the Shared Ownership experts
Check out what Shared Ownership experts from the housing sector have been saying in light of the recent announcement.
Markus Kendall-Young, Group Head of Marketing and Sales at Catalyst, comments: 
"We welcome Robert Jenrick's announcement of a £12 billion boost for affordable homes, demonstrating the Government's support to tackle the housing crisis. The changes to Shared Ownership, including a lower initial minimum share purchased of 10% for some properties, is likely an exciting prospect for many first time buyers, which could make home ownership more attainable. We're looking forward to seeing the changes this will bring, and how it might affect our prospective buyers at Catalyst."
Nick Lieb, Head of Operations at Share to Buy, comments:
"The latest announcement from the Housing Secretary looks to be a huge shake up for the affordable housing market, set to tackle the fundamental barrier to home ownership – affordability. We are sure this will prove to be a major step forward for hopeful buyers up and down the country from 2021, and we expect to see rising numbers of registrations in the New Year as a result."
Register with Share to Buy to be kept up to date with all developments regarding the Affordable Homes Programme, as well as changes to the Shared Ownership and Help to Buy schemes. You can also start your property search on Share to Buy's portal today!