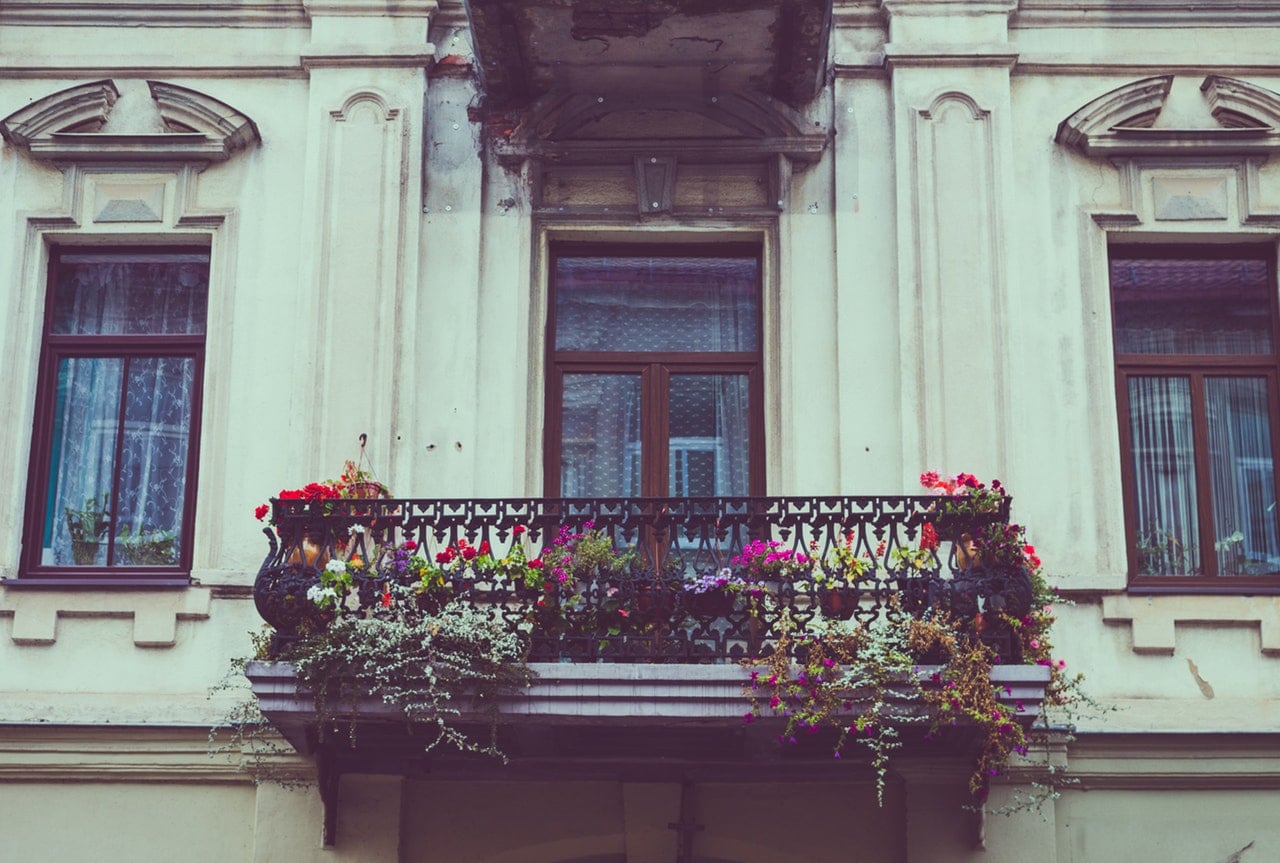 Top Tips: How to make the most of your balcony
10th April 2019
Six ways to make the most of your urban balcony
Balconies come in all shapes and sizes – from the smallest Juliet to the most spacious deck. Yet, while we all treasure our own bit of private outdoor space, our balconies are often left unloved and underappreciated. Regardless of size, this space is unbelievably versatile and can be transformed into the most beautiful of havens for you to enjoy.
As the warmer weather approaches, we've taken a look at some of the ways you can make the most of your own urban balcony!
Make it functional
Whether gardening is your favourite pastime or you just want somewhere quiet to enjoy your morning cup of coffee, make your balcony work for you. Take a look at the space you have available and figure out exactly what you'd like out there – would you rather a comfy outdoor sofa surrounded by seasonal plants (a perfect spot for reading) or a small café style table and chairs painted in your favourite colour?
Personalise
While a balcony is a treasured piece of outside space, it's also an extension of your home and, in turn, your personality. Whether big or small, you can create a space to suit your style. If you're a fan of the traditional, invest in some rustic wooden furniture. Prefer something quirkier? Why not paint your plant pots with all different patterns or mix up some brightly coloured chairs with clashing cushions.
Plants
Just because you don't have a garden, doesn't mean your green fingered skills should go to waste. From traditional pots and hanging baskets, to railing planters and vertical gardens, there's a receptacle to suit every space. To get started, why not plant a base of evergreens – such as eucalyptus or a bay tree – which will provide a splash of colours all year round. You can then introduce different seasonal additions throughout the year!
Wall Space
If your balcony is small, filling the floor with potted plants can make the area feel even more confined. Vertical gardens and wall planters can help to create space where you didn't think you had it, while also acting as a key design feature.
Lighting
Things have come a long way from the traditional recessed lighting and sconces you often found on balconies. Nowadays you can buy anything from floor lamps and table lanterns to hanging bulb pendants and chandeliers for your outside space. Look for something that works for you and you'll soon find yourself enjoying your balcony even after dark!
Storage
If you're lucky enough to have quite a large outside space, you can save yourself from cluttering indoors. Buy (or even make!) a cabinet or cupboard that can withstand all weather conditions and keep this outside for storing furnishings and linens including table clothes, cushions and extra folding chairs. It'll save you using up vital storage space in your home, plus everything you need for the balcony will be to hand as and when you need it.
How do you make the most of your balcony? You can let us know at @SharetoBuy over on Twitter, Facebook and Instagram.
Share to Buy is a one stop shop for first time buyers looking to get a foot on the property ladder through Shared Ownership or Help to Buy. Start planning your future today and check out our available properties.