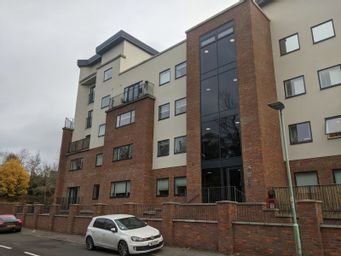 Dacorum · Shared Ownership Resale
Share percentage 50%, full price £285,000
Helping you along the buying process
What is Shared Ownership?
Shared Ownership is an affordable home ownership scheme which makes it easier for eligible purchasers to get on the property ladder. Buyers get a mortgage for the share they can afford, and pay rent on the remaining share.
The steps to find your new Shared Ownership home
Research
We have a wealth of tools, FAQs, guides and blogs to help you understand your options
Search for a property
Find the right home for you in Berkhamsted and register your interest
Speak to the specialists
Contact a Mortgage Broker and Solicitor Panels to help you through the buying process
Featured Developers
The major providers of Shared Ownership, Help to Buy and other affordable ways to buy a home in Berkhamsted and nationwide have their homes listed on Share to Buy.
Find your home with Share to Buy
Learn more about the UK's leading first time buyer property portal, specialising in affordable home ownership options including Shared Ownership and Help to Buy
Start your search today
Who are Share to Buy?
Share to Buy is the leading online portal for Shared Ownership properties. Established in 2004 as the UK's first specialist online mortgage broker for affordable home ownership products, the site has since developed into a one stop shop for first time buyers, offering the country's largest listing of Shared Ownership homes from many of the UK's biggest housing providers.
Why should I register with Share to Buy?
Share to Buy is the nation's biggest and best established affordable home ownership property portal, making it the ideal website for first time buyers looking to take that first step onto the property ladder.
Using our property search tool, you can search for homes that suit your needs via filters such as location, number of bedrooms, monthly outgoings and deposit amount. You can also set up alert preferences so you'll be notified when new properties that meet your search are announced by email.
Acting as a one stop shop for first time buyers, Share to Buy also offers handy FAQs and guides, interactive mortgage tools, mortgage broker and conveyancing panels, and live events to help potential purchasers on their home-buying journey.
Shared Ownership Berkhamsted - Shared Ownership Properties for Sale in Berkhamsted - Share to Buy
If you're a first time buyer, then it can often feel as though the prospect of home ownership is out of reach. With Shared Ownership homes in Berkhamsted though, that doesn't have to be the case. They are a great option for making that vital first step onto the property ladder more accessible than ever. Help to Buy homes in Berkhamsted also offer potential buyers an affordable route into their dream location.
To stay up to date with the latest Shared Ownership and Help to Buy properties in Berkhamsted, all you need to do is sign up to Share to Buy. From there, register to receive alerts and we'll send you email notifications when relevant properties are added to the market. It couldn't be simpler!
There's something truly awe-inspiring about the ability of Berkhamsted to balance such captivating sights and experiences with a feeling of warmth and homeliness. Turn your head and there's a good chance it'll appear as though you've been dropped into an 18th-century watercolour of green and pleasant lands. It's a place where you can pop to the local shops just as easily as get lost in another world: one both mystical and familiar.
It is really no surprise then that a large part of Berkhamsted is classified as an Area of Outstanding Natural Beauty, as we can't really think of anywhere that lives up to that moniker more consistently than here. However, don't go thinking that this is an area which is all style without substance. Berkhamsted boasts great history, depth and character.
It has a culture and an individuality which was built on the wooden frames of the turn of the first millennium and has evolved into a uniquely modern town. That's because while Berkhamsted retains so many of the charms which make it, as its credentials suggest, so outstanding – including the architecture, the historical sites and the incredible natural beauty – it's also an area wise enough to move with the times. Indeed, so many of the attractions which are now landmarks are so as a result of the constantly shifting sands of Berkhamsted's economy and process of modernisation.
This means that you won't be stuck in the past when it comes to things like opportunities in education and employment, alongside transport and all the other essentials which bring a town together. That includes plenty of great pubs, restaurants and stores that keep everything ticking along in the local community.
Speaking of transport and opportunities, these two things really come together as Berkhamsted is a well-known commuter town to the capital. Therefore, the world really is your oyster in terms of employment prospects. In fact, over half a million train journeys are made between Berkhamsted and London every year.
All this is just scratching the surface of the depth of what Berkhamsted has to offer – like a quick glide over the majestic English countryside. It's a town you have to experience yourself to truly appreciate to the full.