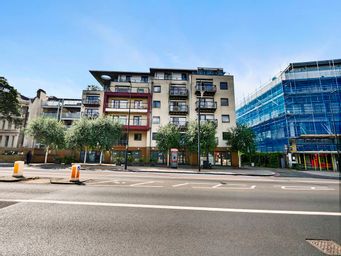 Lambeth · Shared Ownership Resale
Share percentage 40%, full price £410,000
Helping you along the buying process
What is Shared Ownership?
Shared Ownership is an affordable home ownership scheme which makes it easier for eligible purchasers to get on the property ladder. Buyers get a mortgage for the share they can afford, and pay rent on the remaining share.
The steps to find your new Shared Ownership home
Research
We have a wealth of tools, FAQs, guides and blogs to help you understand your options
Search for a property
Find the right home for you in Clapham and register your interest
Speak to the specialists
Contact a Mortgage Broker and Solicitor Panels to help you through the buying process
Featured Developers
The major providers of Shared Ownership, Help to Buy and other affordable ways to buy a home in Clapham and nationwide have their homes listed on Share to Buy.
Find your home with Share to Buy
Learn more about the UK's leading first time buyer property portal, specialising in affordable home ownership options including Shared Ownership and Help to Buy
Start your search today
Who are Share to Buy?
Share to Buy is the leading online portal for Shared Ownership properties. Established in 2004 as the UK's first specialist online mortgage broker for affordable home ownership products, the site has since developed into a one stop shop for first time buyers, offering the country's largest listing of Shared Ownership homes from many of the UK's biggest housing providers.
Why should I register with Share to Buy?
Share to Buy is the nation's biggest and best established affordable home ownership property portal, making it the ideal website for first time buyers looking to take that first step onto the property ladder.
Using our property search tool, you can search for homes that suit your needs via filters such as location, number of bedrooms, monthly outgoings and deposit amount. You can also set up alert preferences so you'll be notified when new properties that meet your search are announced by email.
Acting as a one stop shop for first time buyers, Share to Buy also offers handy FAQs and guides, interactive mortgage tools, mortgage broker and conveyancing panels, and live events to help potential purchasers on their home-buying journey.
Shared Ownership Clapham - Shared Ownership Properties for Sale in Clapham - Share to Buy
While London can be known for its high property prices, Shared Ownership in Clapham can make getting that first foot on the property ladder that much easier. Help to Buy homes in Clapham are also a great way to help potential property owners finally be able to call a house a home in an area they really love.
If that sounds like something you might be interested in and you want to keep up to date with Shared Ownership and Help to Buy properties in Clapham, then simply sign up to Share to Buy and register to let us know you want to receive alerts when new properties become available.
A lot of people have an idea of what it's like to live in London and if you were to throw all of those expectations into a blender, what comes out might just look something like Clapham. This is an area which embodies so much about what makes the capital great, so if you're after that big city experience, there are few better places to choose than this vibrant district.
For a start, there's a buzzing scene surrounding its bars, clubs, pubs and restaurants. This means that Clapham's nightlife is constantly adapting and moving forward to keep on the cutting edge: just like every good London area should.
However, just as important is its place as a cultural hotspot, with a selection of wonderful concerts, theatres, markets, comedy stores and much more. London should be a place where opportunity and creativity come together to create somewhere that's always exciting to call home and Clapham is exactly that.