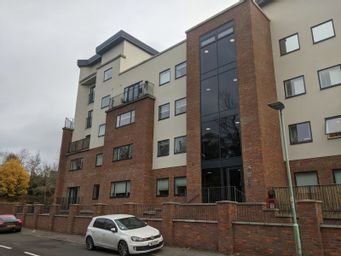 Dacorum · Shared Ownership Resale
Share percentage 50%, full price £285,000
Helping you along the buying process
What is Shared Ownership?
Shared Ownership is an affordable home ownership scheme which makes it easier for eligible purchasers to get on the property ladder. Buyers get a mortgage for the share they can afford, and pay rent on the remaining share.
The steps to find your new Shared Ownership home
Research
We have a wealth of tools, FAQs, guides and blogs to help you understand your options
Search for a property
Find the right home for you in Dunstable and register your interest
Speak to the specialists
Contact a Mortgage Broker and Solicitor Panels to help you through the buying process
Featured Developers
The major providers of Shared Ownership, Help to Buy and other affordable ways to buy a home in Dunstable and nationwide have their homes listed on Share to Buy.
Find your home with Share to Buy
Learn more about the UK's leading first time buyer property portal, specialising in affordable home ownership options including Shared Ownership and Help to Buy
Start your search today
Who are Share to Buy?
Share to Buy is the leading online portal for Shared Ownership properties. Established in 2004 as the UK's first specialist online mortgage broker for affordable home ownership products, the site has since developed into a one stop shop for first time buyers, offering the country's largest listing of Shared Ownership homes from many of the UK's biggest housing providers.
Why should I register with Share to Buy?
Share to Buy is the nation's biggest and best established affordable home ownership property portal, making it the ideal website for first time buyers looking to take that first step onto the property ladder.
Using our property search tool, you can search for homes that suit your needs via filters such as location, number of bedrooms, monthly outgoings and deposit amount. You can also set up alert preferences so you'll be notified when new properties that meet your search are announced by email.
Acting as a one stop shop for first time buyers, Share to Buy also offers handy FAQs and guides, interactive mortgage tools, mortgage broker and conveyancing panels, and live events to help potential purchasers on their home-buying journey.
Shared Ownership Dunstable - Shared Ownership Properties for Sale in Dunstable - Share to Buy
Many first time buyers worry that the prospect of home ownership is out of their reach. Thankfully though, Shared Ownership homes in Dunstable can help you get that vital first step onto the property ladder. Help to Buy homes in Dunstable are also an excellent option for potential buyers looking to finally settle down in their dream location.
Do you want to stay up to date with the latest Shared Ownership and Help to Buy properties in Dunstable? All you have to do is sing up to Share to Buy and register to receive alerts when new properties are added to your desired market.
Found 30 miles north of London, Dunstable offers many people the opportunity to be able to afford to work in the capital without having to face unmanageable commutes each and every day. In fact, depending on where exactly in London you are headed, train journeys should take only around an hour, and you can also get into the city at a similar rate via the M1.
All of this, of course, is incredibly important. It really opens up Dunstable residents to many more opportunities than they would find in more secluded towns. However, you would be mistaken in thinking that Dunstable is a mere hub for the city centre.
For starters, this is a place of astonishing natural beauty. We bring this up because a lot of people think that being in a town so close to the capital would still leave them staring at cement. Here though, you can enjoy beautiful green areas as far as the eye can see.
That's not the only piece of eye candy that Dunstable has to offer either, as an incredible history which quite literally goes back to ancient times lends itself to some truly sensational architecture. Take the Dunstable Priory, for instance, which was used for the divorce between Henry VIII and Catherine of Aragon.
Even its pubs are historic, as part of the town's prosperity came from its large number of public houses in the 17th century. Some of them remain to this day and you can even recognise them from the coaching gates which still stand, making them a perfect place to learn about the town's unique history. You can also enjoy a drink while you embark on an education through the ages.
That brings us to our next important point which is while the wonderful blend of nature and historically formed charm are a big part of what makes Dunstable special, none of this comes at the expense of convenience. Still a market town at heart, Dunstable boasts major shopping centres and plenty of local businesses to provide for your every need. Just because you can go to London that doesn't mean that you're missing out on anything by staying put if you prefer.