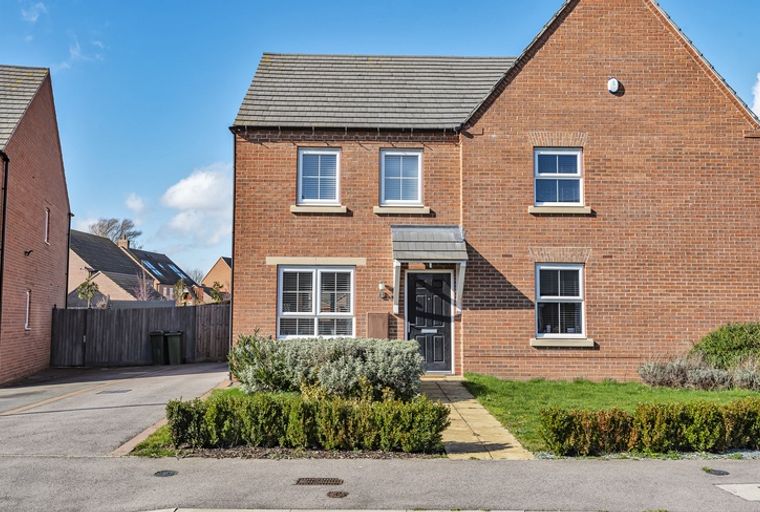 City of London · Shared Ownership Resale
Share percentage 40%, full price £235,000
Helping you along the buying process
What is Shared Ownership?
Shared Ownership is an affordable home ownership scheme which makes it easier for eligible purchasers to get on the property ladder. Buyers get a mortgage for the share they can afford, and pay rent on the remaining share.
The steps to find your new Shared Ownership home
Research
We have a wealth of tools, FAQs, guides and blogs to help you understand your options
Search for a property
Find the right home for you in Leicestershire and register your interest
Speak to the specialists
Contact a Mortgage Broker and Solicitor Panels to help you through the buying process
Featured Developers
The major providers of Shared Ownership, Help to Buy and other affordable ways to buy a home in Leicestershire and nationwide have their homes listed on Share to Buy.
Find your home with Share to Buy
Learn more about the UK's leading first time buyer property portal, specialising in affordable home ownership options including Shared Ownership and Help to Buy
Start your search today
Who are Share to Buy?
Share to Buy is the leading online portal for Shared Ownership properties. Established in 2004 as the UK's first specialist online mortgage broker for affordable home ownership products, the site has since developed into a one stop shop for first time buyers, offering the country's largest listing of Shared Ownership homes from many of the UK's biggest housing providers.
Why should I register with Share to Buy?
Share to Buy is the nation's biggest and best established affordable home ownership property portal, making it the ideal website for first time buyers looking to take that first step onto the property ladder.
Using our property search tool, you can search for homes that suit your needs via filters such as location, number of bedrooms, monthly outgoings and deposit amount. You can also set up alert preferences so you'll be notified when new properties that meet your search are announced by email.
Acting as a one stop shop for first time buyers, Share to Buy also offers handy FAQs and guides, interactive mortgage tools, mortgage broker and conveyancing panels, and live events to help potential purchasers on their home-buying journey.
Shared Ownership Leicestershire - Shared Ownership Properties for Sale in Leicestershire - Share to Buy
If you're a first time buyer, then it may feel as though owning your own home is out of reach. Thankfully though, Shared Ownership homes in Leicestershire could be the answer, making that first step onto the property ladder more accessible. Help to Buy homes in Leicestershire can also help potential buyers to finally get the keys to their dream property.
Staying on top of the latest Shared Ownership and Help to Buy properties in Leicestershire couldn't be easier. Just sign up to Share to Buy and register to receive alerts when new properties become available.
Where do you begin when talking about an area as diverse as Leicestershire? Perhaps by pointing out that Leicestershire – named after the city of Leicester – is not simply one place. It is made up of many different areas, each of which brings their own unique history, attributes and charms to create a whole that is even better than the sum of its already exceptional parts.
You have Rutland to the east, Staffordshire to the West, Nottingham to the north, and Warwickshire to the South, with plenty more in between. The economy found in all these areas is astonishingly diverse and includes everything from farming, food and drink to finance and business trades. Professionals here can even enjoy opportunities in the biomedical industries, to give you an example of the scope of options that are available across the area.
This wealth of opportunity also extends to the many fantastic educational institutions in Leicestershire. It's a place where you can both learn skills and apply what you have learned to a career. Not only that but excellent transport links – in, around and beyond the area – means that your ambition can carry you much further than you can walk.
These are all huge advantages for residents but it's also important to remember that living in Leicestershire is not all about work. It's also about having a great time enjoying the many pubs, restaurants, cafes, shops and other local businesses. These not only provide so many jobs but also the amazing experiences to all who live here.
Of course, no discussion about Leicestershire could be complete without a mention of the many spacious parks and greenery, which provide such wonderful examples of natural beauty. Let's not forget the incredible architecture found throughout the area's historical sites either.
Whether you're looking for a perfect place to start a family, learn something new, embark on a new career or take another step in your current one, Leicestershire has a little bit of everything.