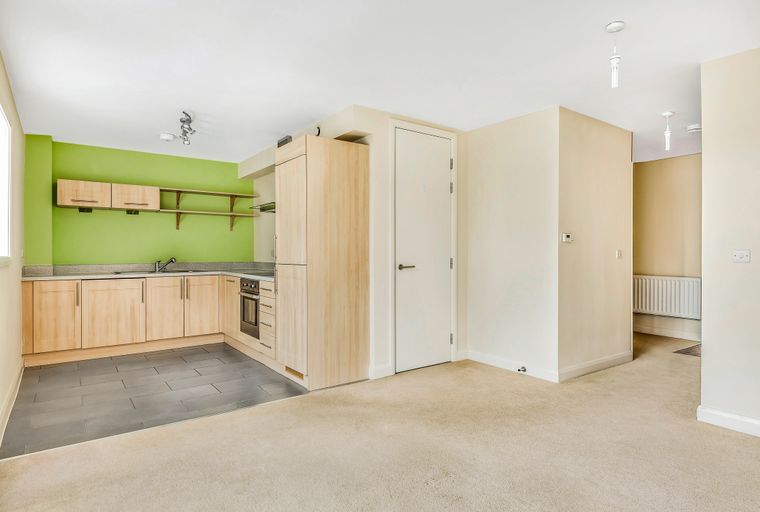 Northampton · Shared Ownership Resale
Share percentage 55%, full price £125,000
Helping you along the buying process
What is Shared Ownership?
Shared Ownership is an affordable home ownership scheme which makes it easier for eligible purchasers to get on the property ladder. Buyers get a mortgage for the share they can afford, and pay rent on the remaining share.
The steps to find your new Shared Ownership home
Research
We have a wealth of tools, FAQs, guides and blogs to help you understand your options
Search for a property
Find the right home for you in Northamptonshire and register your interest
Speak to the specialists
Contact a Mortgage Broker and Solicitor Panels to help you through the buying process
Featured Developers
The major providers of Shared Ownership, Help to Buy and other affordable ways to buy a home in Northamptonshire and nationwide have their homes listed on Share to Buy.
Find your home with Share to Buy
Learn more about the UK's leading first time buyer property portal, specialising in affordable home ownership options including Shared Ownership and Help to Buy
Start your search today
Who are Share to Buy?
Share to Buy is the leading online portal for Shared Ownership properties. Established in 2004 as the UK's first specialist online mortgage broker for affordable home ownership products, the site has since developed into a one stop shop for first time buyers, offering the country's largest listing of Shared Ownership homes from many of the UK's biggest housing providers.
Why should I register with Share to Buy?
Share to Buy is the nation's biggest and best established affordable home ownership property portal, making it the ideal website for first time buyers looking to take that first step onto the property ladder.
Using our property search tool, you can search for homes that suit your needs via filters such as location, number of bedrooms, monthly outgoings and deposit amount. You can also set up alert preferences so you'll be notified when new properties that meet your search are announced by email.
Acting as a one stop shop for first time buyers, Share to Buy also offers handy FAQs and guides, interactive mortgage tools, mortgage broker and conveyancing panels, and live events to help potential purchasers on their home-buying journey.
Shared Ownership Northamptonshire - Shared Ownership Properties for Sale in Northamptonshire - Share to Buy
If you're a first time buyer, then you may be concerned that your aspirations of home ownership are achievable. Thankfully though, Shared Ownership homes in Northamptonshire can make that vital first step onto the property ladder more accessible and affordable. Help to Buy homes in Northamptonshire also provide a great option for buyers looking to lay down roots in their dream location.
Do you want to stay up to date with the latest Shared Ownership and Help to Buy properties in Northamptonshire? It couldn't be easier. All you need to do is sign up to Share to Buy and register to receive alerts when new properties become available.
With a heritage so rich that historians are still unsure as to when humans began occupying what would one day become Northamptonshire, it should be little surprise that the Rose of the Shires is a place of hidden depths. It boasts the kind of atmosphere and unique character that can only be forged through the merging of past influences.
Of course, there's little left of the Palaeolithic era for your average Northamptonshire resident to enjoy, except perhaps some intellectual curiosities. However, the historical buildings that do remain from the last millennium are a living patchwork of English history. They not only provide the area with beauty and intrigue, but also an identity unlike anywhere else.
Those aren't the only sights to soak up though, as the many parks, lakes and forests continue to inspire awe and wonder in whoever pays them a visit. The examples of natural beauty here are as timeless as the sky they fall under. Not to mention, they provide the perfect places to raise a family, or simply get in touch with nature.
It's important to note that Northamptonshire isn't only about green fields and centuries-old castles though. It offers economic opportunity, with the South Midlands in particular being notable for its vital place in the motorsports industry. Many household names still call the area their manufacturing home. Alongside this, there are plenty of great educational establishments, with a wealth of excellent schools, colleges and universities to choose from.
It's not all just work in Northamptonshire: this area is a whole lot of fun too. After all, how can a place that has a theme park, aviation museum and Silverstone circuit not be? On top of that, it also invites the expression of your creative side. Music and performing arts are given plenty of focus in the education sector and opportunities are provided at the higher level too. It's easy to see why – we can't imagine many locations being better at providing inspiration.
If your career takes you elsewhere, you can still call Northamptonshire your home, thanks to excellent transport links. The M1 motorway connects it to everywhere between Leeds and London, alongside a huge selection of railway lines. The UK has many beautiful areas, but few are as practical or as enjoyable a place to live as Northamptonshire.