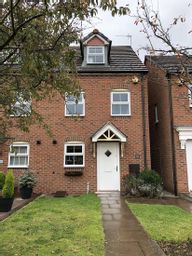 Solihull · Shared Ownership Resale
Share percentage 60%, full price £285,000
Helping you along the buying process
What is Shared Ownership?
Shared Ownership is an affordable home ownership scheme which makes it easier for eligible purchasers to get on the property ladder. Buyers get a mortgage for the share they can afford, and pay rent on the remaining share.
The steps to find your new Shared Ownership home
Research
We have a wealth of tools, FAQs, guides and blogs to help you understand your options
Search for a property
Find the right home for you in Solihull and register your interest
Speak to the specialists
Contact a Mortgage Broker and Solicitor Panels to help you through the buying process
Featured Developers
The major providers of Shared Ownership, Help to Buy and other affordable ways to buy a home in Solihull and nationwide have their homes listed on Share to Buy.
Find your home with Share to Buy
Learn more about the UK's leading first time buyer property portal, specialising in affordable home ownership options including Shared Ownership and Help to Buy
Start your search today
Who are Share to Buy?
Share to Buy is the leading online portal for Shared Ownership properties. Established in 2004 as the UK's first specialist online mortgage broker for affordable home ownership products, the site has since developed into a one stop shop for first time buyers, offering the country's largest listing of Shared Ownership homes from many of the UK's biggest housing providers.
Why should I register with Share to Buy?
Share to Buy is the nation's biggest and best established affordable home ownership property portal, making it the ideal website for first time buyers looking to take that first step onto the property ladder.
Using our property search tool, you can search for homes that suit your needs via filters such as location, number of bedrooms, monthly outgoings and deposit amount. You can also set up alert preferences so you'll be notified when new properties that meet your search are announced by email.
Acting as a one stop shop for first time buyers, Share to Buy also offers handy FAQs and guides, interactive mortgage tools, mortgage broker and conveyancing panels, and live events to help potential purchasers on their home-buying journey.
Shared Ownership Solihull - Shared Ownership Properties for Sale in Solihull - Share to Buy
Many first time buyers can feel worried that their home ownership aspirations are achievable. Thankfully though, Shared Ownership homes in Solihull can give you the boost you need to take that vital first step onto the property ladder. Similarly, Help to Buy homes in Solihull can make it easier for buyers to settle down in a location they really love.
Want to stay up to date with Shared Ownership and Help to Buy properties in Solihull, Birmingham and the Midlands? We make it so quick and simple. Just sign up to Share to Buy and register to receive alerts when new properties are added to your desired area.
It is considered by many to be one of the best places – and some would argue the finest – to live in Britain. And while we understand that personal taste should be considered when discussing the best British towns, it's clear to see that Solihull certainly does fit the bill when it comes to quality of life.
We'll start off with the obvious, because it's the first thing anyone notices when they arrive in Solihull, and that's the fact that it's breathtakingly gorgeous. Not only are its streets stunning and filled to the brim with wonderful restaurants, cafes, pubs, shops and other local businesses, but that's before you even look at the incredible feats of architecture found all around.
Examples include the 16th-century Tudor mansion Packwood House and the splendidly medieval Maxstoke Castle. Perhaps though there's no example more exemplary of the area's eye candy than the natural assets Solihull has for you to enjoy.
Clowes Wood Nature Reserve, Hilfield Park, Shirley Park, Tudor Grange Park and Umberslade Adventure all provide ample opportunity to take in the breath-taking greenery and enjoy the fresh air. They also offer the perfect day out away from the stresses of modern life.
That's not to say that Solihull is not a modern town though: far, far from it. It boasts excellent modern transport links connecting it to the links of Oxford, London and Birmingham, among many other areas across the country. In fact, it's even within distance of an international rail station should you desire to venture any further.
However, considering everything that Solihull has to offer, including excellent economic and educational opportunities, we wouldn't be surprised if you decide that there's no need to go anywhere else. Nonetheless, it's great to have the option and Solihull has proven that it is a town as practical as it is unforgettable.