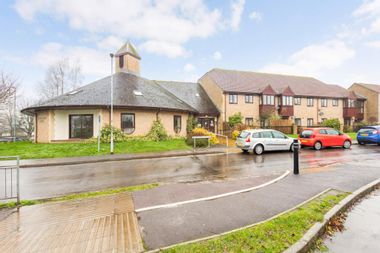 South Somerset · Shared Ownership Resale
Share percentage 50%, full price £125,000
Helping you along the buying process
What is Shared Ownership?
Shared Ownership is an affordable home ownership scheme which makes it easier for eligible purchasers to get on the property ladder. Buyers get a mortgage for the share they can afford, and pay rent on the remaining share.
The steps to find your new Shared Ownership home
Research
We have a wealth of tools, FAQs, guides and blogs to help you understand your options
Search for a property
Find the right home for you in Somerset and register your interest
Speak to the specialists
Contact a Mortgage Broker and Solicitor Panels to help you through the buying process
Featured Developers
The major providers of Shared Ownership, Help to Buy and other affordable ways to buy a home in Somerset and nationwide have their homes listed on Share to Buy.
Find your home with Share to Buy
Learn more about the UK's leading first time buyer property portal, specialising in affordable home ownership options including Shared Ownership and Help to Buy
Start your search today
Who are Share to Buy?
Share to Buy is the leading online portal for Shared Ownership properties. Established in 2004 as the UK's first specialist online mortgage broker for affordable home ownership products, the site has since developed into a one stop shop for first time buyers, offering the country's largest listing of Shared Ownership homes from many of the UK's biggest housing providers.
Why should I register with Share to Buy?
Share to Buy is the nation's biggest and best established affordable home ownership property portal, making it the ideal website for first time buyers looking to take that first step onto the property ladder.
Using our property search tool, you can search for homes that suit your needs via filters such as location, number of bedrooms, monthly outgoings and deposit amount. You can also set up alert preferences so you'll be notified when new properties that meet your search are announced by email.
Acting as a one stop shop for first time buyers, Share to Buy also offers handy FAQs and guides, interactive mortgage tools, mortgage broker and conveyancing panels, and live events to help potential purchasers on their home-buying journey.
Shared Ownership Somerset - Shared Ownership Properties for Sale in Somerset - Share to Buy
If you're a first time buyer, then it can be easy to worry that home ownership is out of your reach. With Shared Ownership homes in Somerset though, that vital first step onto the property ladder is more accessible than you may realise. Similarly, Help to Buy homes in Somerset offer wonderful options to buyers looking to unlock their property ambitions in locations they love.
Do you want to keep up to date with the latest Shared Ownership and Help to Buy properties in Somerset? All you have to do is sign up to Share to Buy and register to receive alerts. We'll then send you email notifications when relevant properties are added to the market.
If you asked someone to imagine the ideal English county, there's a good chance that what they would come up with would look something like Somerset. However, the imagination can't do justice to this stunning piece of south west magic.
The scenic Quantock Hills with its rocky coastline, the limestone hills which are perfect for exploration, the smoky East Somerset Railway, the millennium-long history of Dunster Castle, the caves which stretch back 60,000 years, and the remains of the legendary Glastonbury Abbey. These are just a few examples of the type of unforgettable experiences available to those who decide to set foot in Somerset's borders.
There's so many in fact, that it would probably take a lifetime to experience them all. Even then, you might just fall short. It's no wonder that so many people spend their lives soaking in everything the area and its surroundings has to offer.
Of course, a big part of the reason there's so much to see, do and experience in Somerset is that as a county, it is far more than a single place. This is an area made up of many unique parts, all coming together to create a whole that is as astonishing in its variety as it is in its beauty. And the examples we've mentioned are only some of the attractions that make it into tourist guides. That's because Somerset is a community with just as many memories being made in its high streets, parks and cafes.
We can't mention Somerset without talking about the incredible cultural impact the area has had in the past and continues to have as it offers inspiration for the future. This is the home of Wordsworth, traditional English music and dance, and remains at the forefront of the artistic world, thanks to Glastonbury festival, Bath Literature Festival and the West Country Carnivals, to give but a few examples.
Somerset creates incredible moments for those who visit. Just imagine how many it can make for those who are lucky enough to call it home.