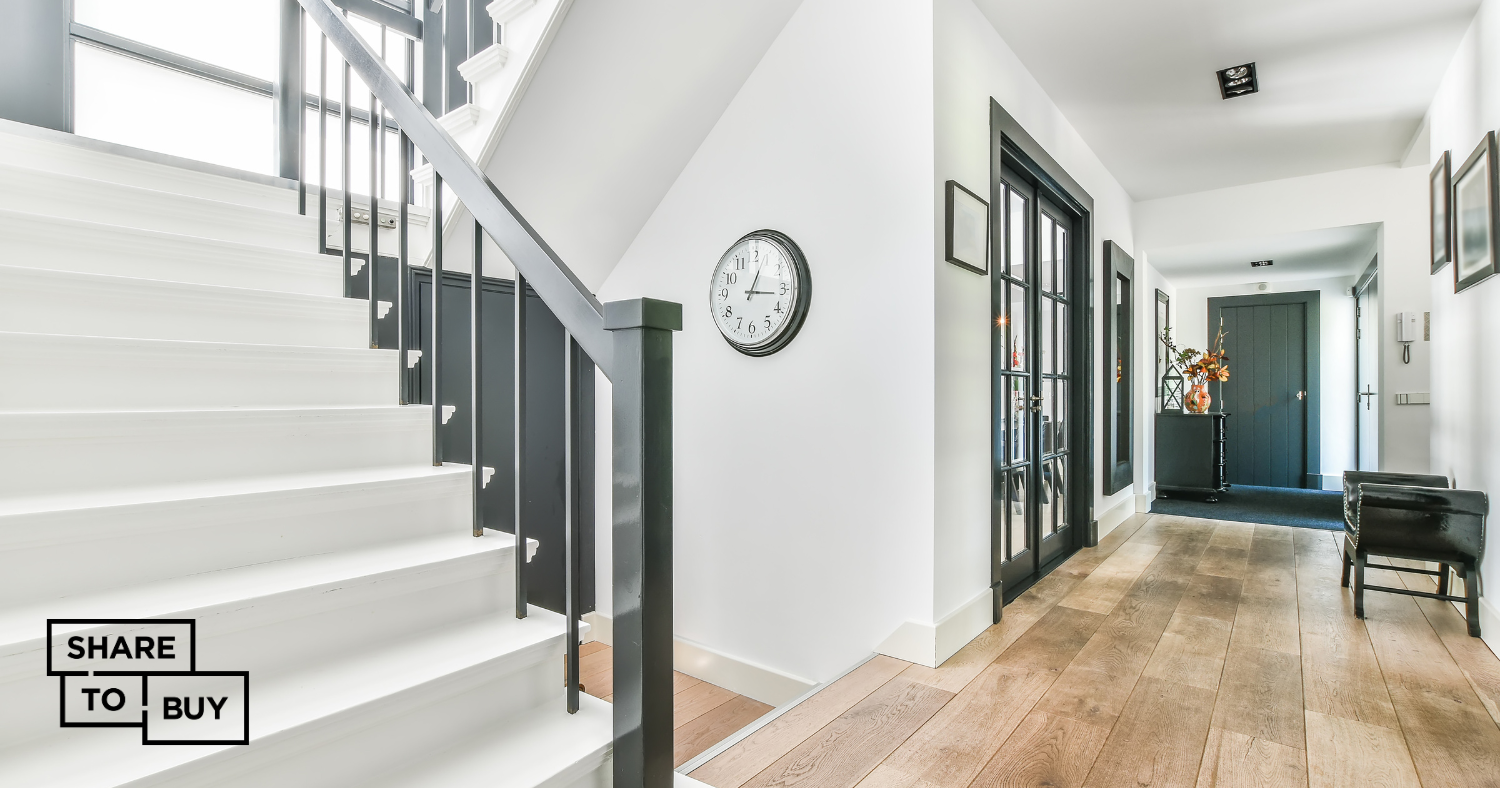 A property expert's guide to staircasing
9th May 2023
A property expert's guide to staircasing in a Shared Ownership home
For anyone who dreams of owning their own home one day, Shared Ownership is a great way to get your home-buying plans off the ground. However, buying a share of your home is just the beginning. If you are a current owner of a Shared Ownership home, you will soon get the opportunity to buy more of your home through a process called 'staircasing'.
If you only know staircasing as the steps that go from floor to floor, it's time to get clued up. We spoke to Jade Turnstill, our very own Brand, Marketing & Communications Manager, who answered some of the most pressing questions about staircasing in Shared Ownership.
What is staircasing?
Staircasing is a step-by-step process where you can buy more shares of your Shared Ownership property. This option opens up to Shared Ownership users once they've lived in their home for a set period of time – this length of time can vary but is often after one to two years in the property, while some housing providers will allow owners to staircase right away. As you buy more shares, the cost of your mortgage repayments will rise, but the price of your rent will drop!
What is an example of staircasing in Shared Ownership?
If you are still confused about what staircasing means, an example could give you some much needed clarity. Say you buy 25% of your Shared Ownership home as a starting point. Buying another 10% share will take you up to 35% ownership of your home, and you'll need to pay a mortgage on this share and this share only.
In the meantime, you'll need to pay rent to your housing association on the remaining 65% of the property. In most cases, you can go on to buy 100% of your home through the staircasing process, at which point you would become the outright owner.
Do I need a deposit to buy a bigger staircasing share?
While you need to save up a deposit to buy the first share of your Shared Ownership home, you won't need one to buy a bigger portion further down the line. Instead, you'll use the equity you've built up in the share you already own, which will act as a deposit. However, saving up to buy more shares can still take a lot of time, depending on the share size!
How much does staircasing cost?
On average, it can cost around £2,000 to buy an additional share of your property. However, the price of staircasing your home will depend on the current value of your property, not the value at the time when you bought your initial share, as well as the share size you are hoping to buy.
Buying more shares of your home might be an enticing idea, but be sure to consider all of the added costs before you dive into it. As well as the cost of your share, you'll also need to consider additional costs like surveys, legal fees, mortgage fees and potentially even Stamp Duty!
Do you pay Stamp Duty when buying more staircasing shares?
When initially buying a Shared Ownership home, you will usually have the option to either pay for Stamp Duty on the full value of the property, as if you were buying outright, or choosing to only pay Stamp Duty on the share you are purchasing, paying the remaining costs when you reach 80% ownership.
Worried about the prospect of paying Stamp Duty every time you staircase? Even if you choose to go for the latter option and defer your payment, the good news is that, in most cases, you won't be expected to pay Stamp Duty each time you buy an additional share. But remember that this will change once you staircase to 80% or more of your home, at which point you'll need to pay Stamp Duty on all future shares.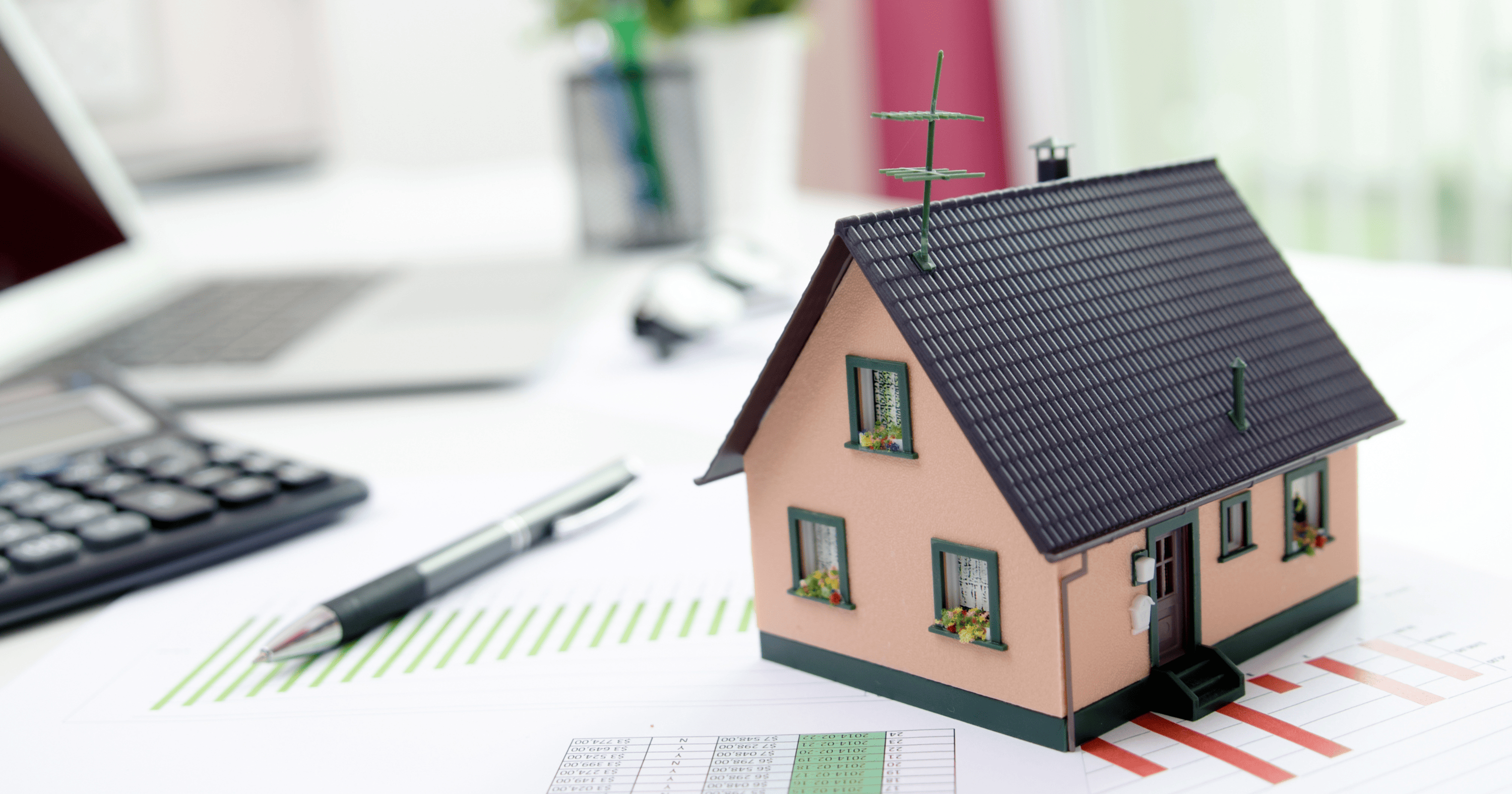 Are there percentage limits to staircasing property ownership?
In most Shared Ownership homes, there are no limits to what percentage you can staircase to. So, if you suddenly win the lottery, nothing is stopping you from staircasing to 100%. However, certain properties may have a cap on the amount you can staircase to so it's important to check with the relevant sales team, or the terms of the property lease, before buying a Shared Ownership home in case there are any limitations.
For homes under the existing scheme, you will have to staircase in minimum 10% tranches at a time. For buyers who are purchasing a home under the new Shared Ownership model, the government has introduced a new 1% gradual staircasing model, enabling shared owners to buy more shares in smaller instalments.
Do I need to staircase to 100% to sell my home?
If you only own a share of your home, you might be wondering if you can still sell your Shared Ownership home. Should you fancy a change of scenery, you won't need to staircase to 100% to sell your property! If you only own a share of your property, your housing provider will get a set period of time (usually around eight weeks) to market your home and find a potential buyer. Once this period has passed, you will then have the option to sell your share privately or through an estate agent of your choice to a new buyer, provided they pass the eligibility criteria for Shared Ownership.
Is it worth staircasing in Shared Ownership?
Staircasing is a fantastic option for people who want to own more of their home in the future, without paying a fortune. As well as enjoying the satisfying feeling of owning your whole home, you also won't have to worry about paying rent on the part you don't own. However, if you'd prefer not to buy more shares of your property, don't sweat it. Staircasing is completely optional so you can choose to do this if and when you are ready!
"Shared Ownership is great way to get onto the property ladder with a smaller deposit, but over time you may be able to save more, build further equity in your home and buy a bigger share of your property. By increasing your mortgage payments and decreasing rental payments you'll be paying off your own property and securing your own financial future." – Jade Turnstill, Brand, Marketing & Communications Manager at Share to Buy.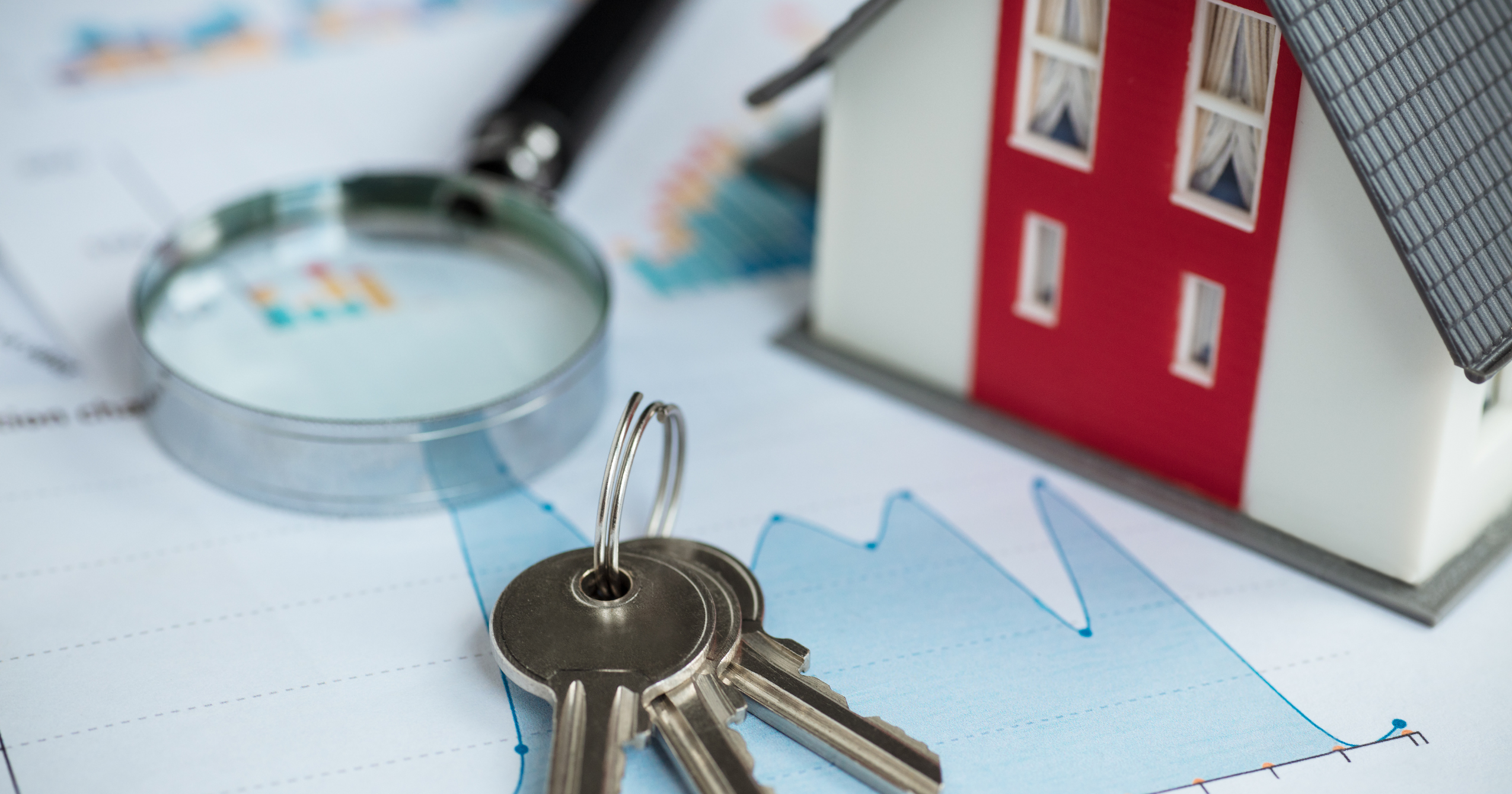 Looking to take your first steps towards homeownership? On Share to Buy, many of the UK's leading housing providers offer Shared Ownership, a scheme which helps you buy an affordable home in an area you love. If you're interested in purchasing a part-buy part-rent home, check out our property search to get your house-hunting underway!