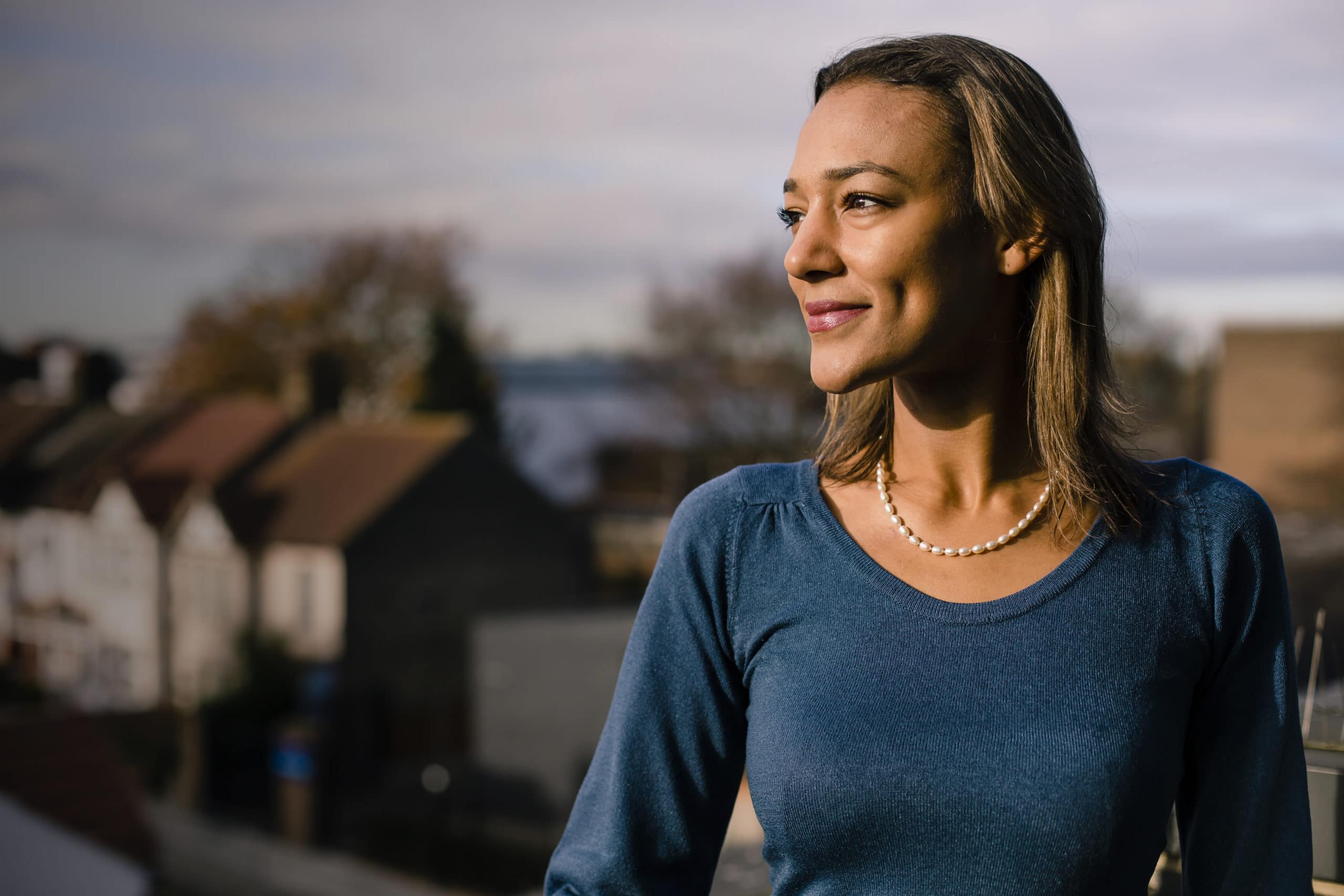 Shared Ownership Success Stories: Claire
24th January 2018
Shared Ownership buyer staircased and now owns 100% of her North London home
Saving for a huge deposit can seem like a daunting task that leaves potential buyers feeling deflated, but there is a light at the end of tunnel. With Shared Ownership, you are only required to raise a deposit – typically around 5% – of the share that you're purchasing in a home.
This part buy/part rent scheme enabled Claire, 29, to purchase an initial 40% share of her very own home in Haringey back in 2015, before going on to staircase to 100% within only two years!
Since moving to London from South Staffordshire for university in 2006, Claire's dream was to put down roots and finally purchase her own home in the capital. She explains: "I was living on the top floor of a large family home with my own room, large landing area and bathroom… after going through the recession years, working hard to both put university and other debt behind me and save, it was the right time in my life to have my own space and invest my savings into my future."
On the next steps to finding her ideal home, she comments: "I had attended the London Home Show at the QEII Centre in Westminster and had signed up to the Share to Buy website. It was only in the weeks preceding the flat I would go on to buy being put up for sale that I set up alerts with preferences via the website. I remember I had received free cinema tickets in Leicester Square and, as I came out of the screening, I spotted the email subject 'new property alert for Haringey'. I immediately showed my friend and registered my interest that minute to request a viewing."
Claire purchased an initial 40% share of her first home on the Haringey/Islington border back in August 2015, close by the Lea River. With beautiful views over the rooftops of London, Claire's home also boasts a west-facing terrace overlooking plenty of green space, and offering incredible sunsets which she loves. She explains: "Around a year before I viewed the property, by chance while I was training for a London-Paris charity cycle, I stopped in the park for a phone call. I had no idea where I was. I never would have guessed that a year later I would own a flat overlooking the same park… in previous years my bedroom windows looked onto brick walls!"
Claire doesn't just love her own home, but the local area too: "As the area was up and coming, the price for the flat was amazing… I love how I am already seeing the area evolving, with a new brewery, café or restaurant opening within a couple of miles every other week. It's wonderful!"
The three-year period it took to save the deposit for her flat was difficult at times but Claire believes it was all worthwhile: "My family knew that I was saving hard, going without a holiday for two years and following a very strict budget spreadsheet that I created ahead of each month's pay with integrated weekly food diary. I was determined to stick to this to save my deposit and stamp duty without asking for a penny from my family… but it makes it all worth it when I return home from a business trip or holiday, and feel a sense of pride and love for where I live. I consider it my greatest accomplishment."
Settled in a home that she loved and could call her own, Claire decided to buy more shares in her property, staircasing to 100% in October 2017: "I love the freedom to be able to live the way I want to live without needing to worry about anyone else. I can be lazy, or super active. I can lock and leave at a moment's notice with my passport in hand without needing to tell a soul."
Claire managed to get a foot on the London property ladder with Shared Ownership and believes the scheme could help other first time buyers do the same: "I would not have been able to get onto the housing ladder, despite my strict budgeting and saving if it wasn't for Shared Ownership. It's perhaps the most stressful thing I've ever done – as I'm sure many would say about buying any property – but 100% worth it. I would do the same again without a moment's hesitation!"
Share to Buy is a one stop shop for affordable homes. On our website, you can search for properties, compare mortgages, and find out all you need to know about alternative home buying schemes using our FAQs and guides. You can also hear from more buyers on our Shared Ownership Success Stories and Help to Buy Success Stories!