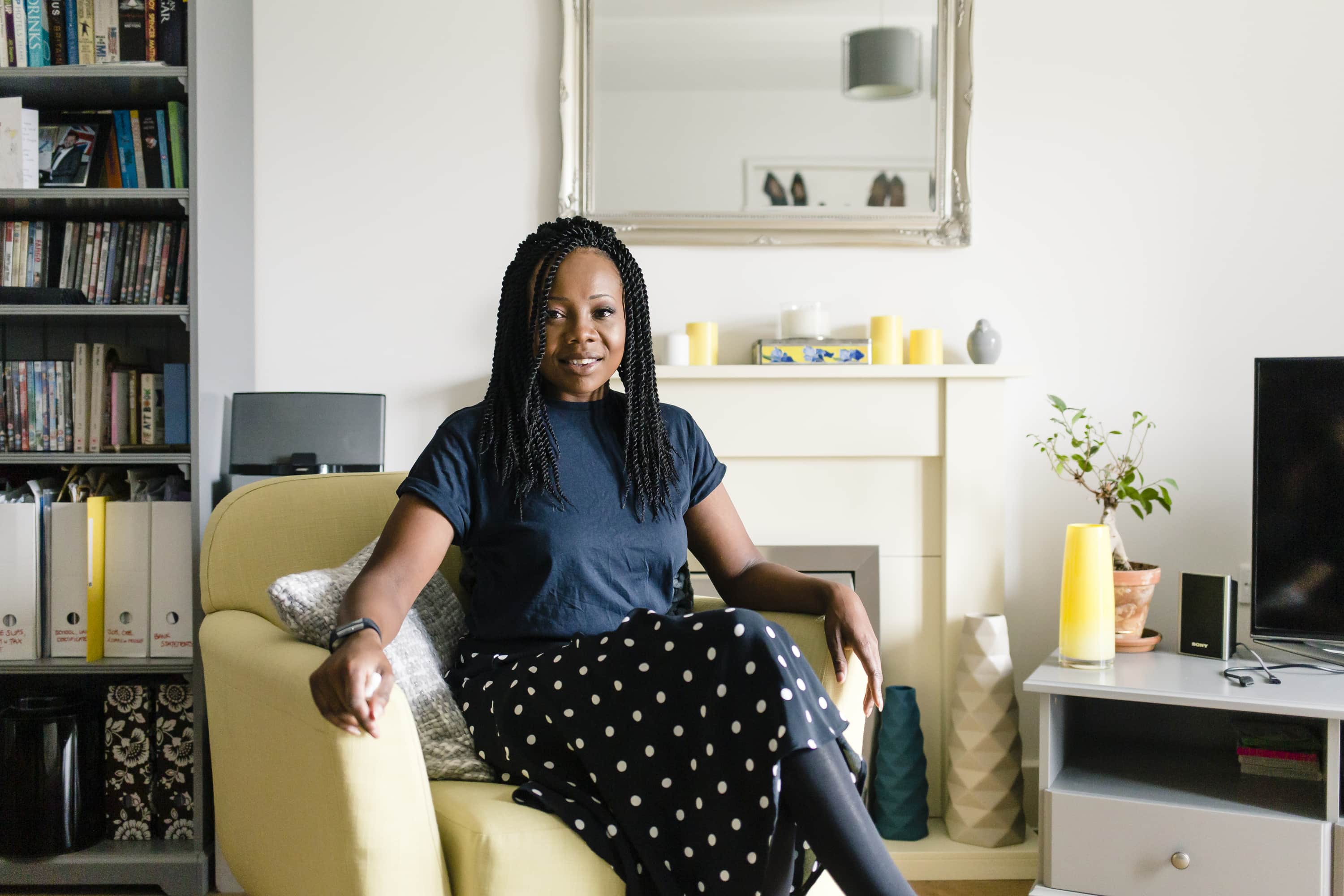 Shared Ownership Success Stories: Sandra
29th April 2020
Sandra staircased to 100% of her Shared Ownership home in Croydon
While training to become a teacher, Sandra always knew that she wanted to own a home of her own in the South Croydon neighbourhood she grew up in.
"When I was in university, someone told me that you never want to be priced out of your hometown. That really stuck with me, especially when I moved back to Croydon and started my career."
Sandra, now a Design and Technology teacher, began renting with a friend in South Croydon after returning to London from Bournemouth University.
"I rented for five years and it was nice for what it was. We were in a great location that was ideal for young people, close to transport and restaurants, but I was determined to not waste any time and take the next step to get myself onto the property ladder.
"I had met with a mortgage advisor who told me that I would need a substantial increase in my deposit to purchase on the open market. To hear that I would need £60,000 for a deposit where I grew up was disheartening. I wanted to stay local to the area, to be close to friends and family, and Shared Ownership helped me afford to do that.
"Around the same time a friend of mine was purchasing a Shared Ownership home in Streatham that she had found on Share to Buy. Seeing her go through the process inspired me to register on Share to Buy and begin the search for my own home."
Keen on achieving her dream of homeownership without delay, Sandra moved back into her family home to help keep costs down as she began her Shared Ownership journey – ultimately purchasing a 35% share of a two bedroom apartment in Tram House, Croydon by housing association Wandle, after finding the property on Share to Buy, the UK's leading Shared Ownership property portal. Sandra's 35% share was priced at £97,125 and she put down a £16,000 deposit on her home.
"If I had decided to stick with buying on the open market, I would have had to teach abroad in Dubai for two or three years. I was not completely sure I wanted to do that. As I pursued Shared Ownership, I decided to move home with my mum to save.
"I moved home in November 2014 and that was when I found Tram House on Share to Buy. It was exactly what I was looking for – it was almost complete when I went to view the plots, so I had a real sense of what I was buying, and I loved the location. I get the buzz of South Croydon with the laidback feel of Purley Oaks, plus it's so close to the station."
Sandra credits Shared Ownership with helping her onto the property ladder, while Share to Buy was a key research tool in her journey.
"Share to Buy was an excellent resource. Being able to do all the research in one place was so helpful. I found my home and all the information I needed. When it came time to staircase, I went back to Share to Buy. There was so much material that was easily accessible – the mortgage calculator and the staircasing calculator are great way to estimate your costs before you get going, the answers to most of my questions were right there on the website."
Outright homeownership had been Sandra's goal from the beginning. Committed to fully taking advantage of Shared Ownership, she always had plans to staircase – taking on a new role at a new school to achieve her goal sooner. After just five years, Sandra owns 100% of her two bedroom apartment that she now shares with her partner.
"From the moment I bought my first share, I knew that I wanted to staircase. A year after I moved in, I staircased to 75% and this past February I purchased the final share, and now I own my home 100% outright.
"My apartment is perfect for what my partner and I need right now. As we get older we may move on, and the equity I've managed to build here will allow us to go on to buy on the open market if we want to. Buying through Shared Ownership and staircasing when I did was an excellent investment.
"I really do recommend Shared Ownership as a fantastic way to get into the housing market, it worked so well for me. My brother is currently working in Manchester, and he would love to move home and buy. Now that he has seen what I have been able to do with Shared Ownership, he knows that it is achievable to purchase a home in London."
Share to Buy is a one stop shop for first time buyers looking to get a foot on the property ladder. Start planning your future today and check out our available properties, or visit our helpful FAQs and guides to find out more about Shared Ownership. You can also hear from more buyers via our Shared Ownership Success Stories and Help to Buy Success Stories!