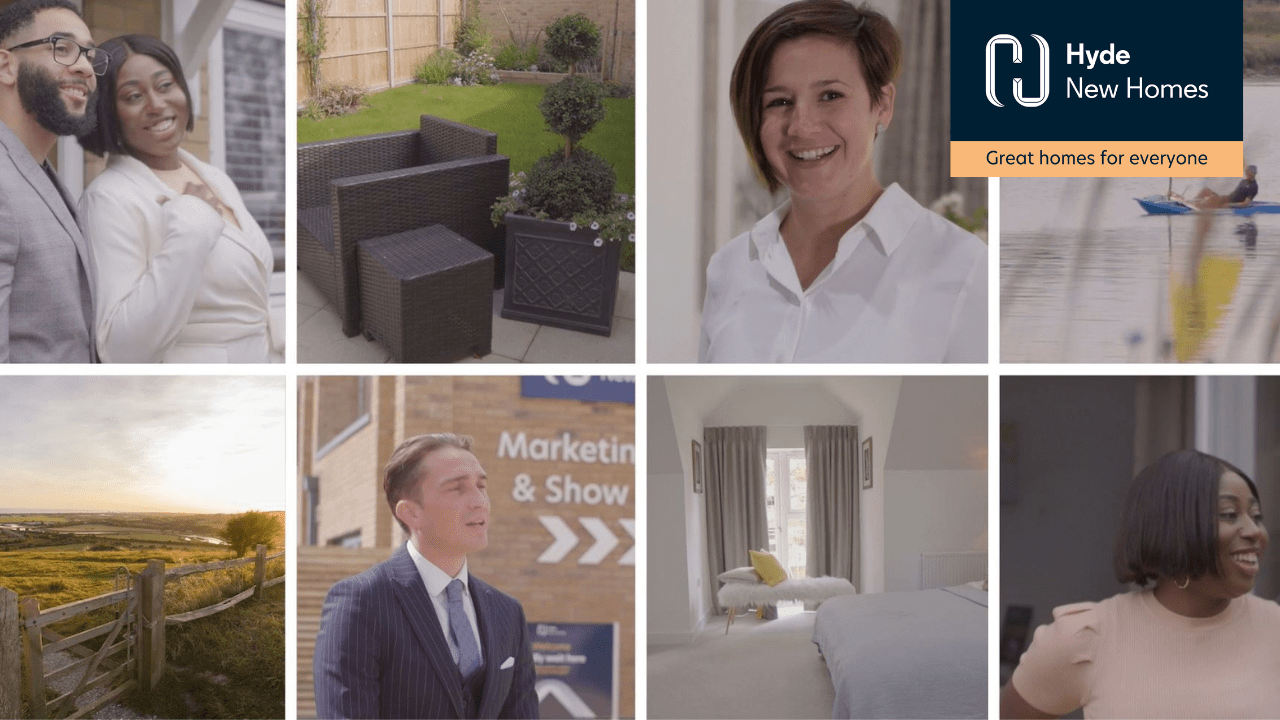 Discover how easy it is to buy with Hyde New Homes
16th December 2020
Watch Hyde's video for first time buyers purchasing a new home
Buying a new home is exciting but can also be a touch intimidating as you may be unsure of what to expect. We made this video to demonstrate to you the ease of buying a Hyde home – despite the current pandemic, our sales team are still dedicated to providing an impeccable service.
The video highlights the options we offer, such as booking a virtual one-on-one appointment with your sales consultant who will walk you through a virtual tour of your selected home from the comfort of your sofa, or to opt for a personal, COVID-safe viewing at our marketing suite and show home. For either option, you will meet one of our friendly and experienced sales consultants who will guide you through the benefits of owning one of our new homes with features such as outdoor space, home-office space, en-suite bathrooms and built-in wardrobes, energy-efficient appliances and flooring included.
Access Hyde New Homes' full home buying guide here.
We also go further! We know that once you've chosen your home, you will have many queries about the process of owning it and we will be with you all the way; you may follow your purchase progress through your personalised log-in area on our website, or just call your consultant for updates. We will also send you regular newsletters, so that you can have a peek at how your home is progressing whilst we are getting it ready for you.
Before you move into your new home, a member of our dedicated Product Quality Team will contact you to offer a personalised demonstration of how your new home operates. Again, you will have the option of doing this personally, or opt for a video demonstration. We'll also be there to support you once you've moved into your sparkling new home and feel confident that you will also endorse our 93.5% rating for excellent customer service.
Here's what Rob Smith, who bought a Hyde home says about his experience: 'We're so grateful for everything Hyde New Homes did for us. They understood that this was going to be our forever home and we weren't willing to settle for something that wasn't perfect."
We're all about providing the journey that best suits your lifestyle. Enjoy the video and why not visit www.hydenewhomes.co.uk or give us a call on 0345 606 1221 and book your viewing.
Share to Buy is a one stop shop for affordable homes. On our website, you can search for properties, compare mortgages and find out all you need to know about alternative home buying schemes such as Shared Ownership and Help to Buy via our FAQs and guides.