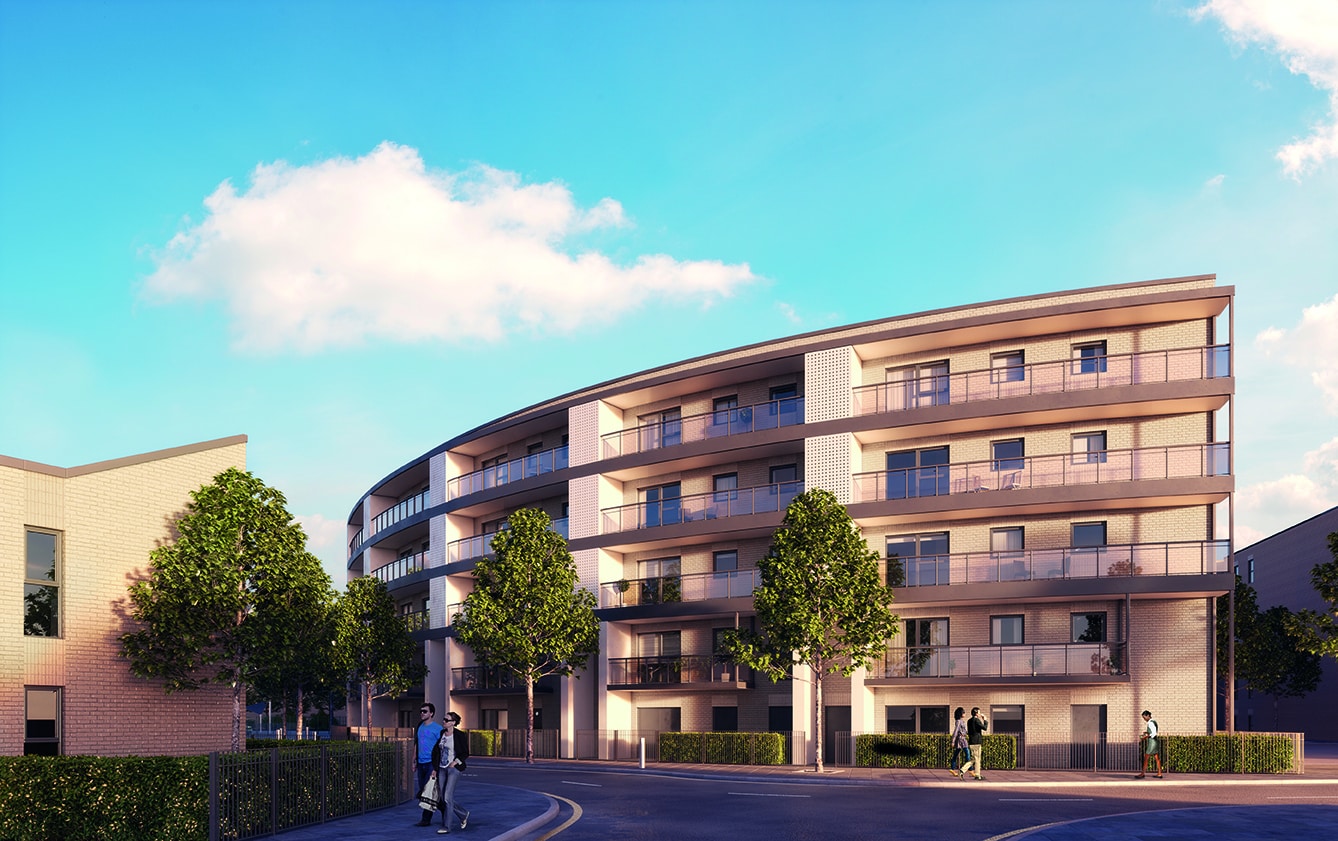 Clarion Housing: Shared Ownership vs Private Rent
20th March 2020
Rocksan Morrison – Marketing Executive, Clarion Housing
One of the main questions people have about moving home is 'should I buy?' If the answer to this question, for you, is yes; it's likely followed by more questions. 'Why should I buy?' 'Where should I buy?' 'What should I buy?' And now the question on everyone's lips, 'how should I buy?'
It seems there are now more options than ever for getting on to the property ladder, which is great, right? But let's first go back to the main question. Should you buy?
If you are renting privately or thinking about it, it's likely you already have an idea of the costs involved. Let's break it down and compare it to buying through Shared Ownership to get a better idea of your best option.
First of all, what is Shared Ownership?
Shared Ownership is a government-backed scheme, aimed at helping people take their first steps on to the property ladder.
With Shared Ownership, you buy a share of your home, as much as you can afford, starting from as little as 25% and up to 75% of the property's value. You then pay subsidised rent on the remaining share of your home. When you are financially able, you can buy a greater share of the property until you own it outright. This is known as staircasing.
Shared Ownership allows you to buy a new build or an existing 'resale' property, and the deposit can be a lot lower than if you were purchasing the property outright. This is because it is calculated on the initial share you are purchasing, rather than on the full value of the property.
So why compare Shared Ownership to renting in the first place? Chances are if you rent privately you are spending a big portion of your income on living costs, but owning a big fat zero percent of the property that you live in. With Shared Ownership, it is likely that you could match, or even decrease your outgoings and own some of your property.
Let's look at some of the main questions asked about Shared Ownership and private rent.
What if I don't have a big deposit?
When renting, you'll usually have to pay 4-5 weeks rent in advance, as well as a tenancy deposit, a holding deposit and sometimes even agency fees.
With Shared Ownership, you can purchase a share as small as 25% with a deposit of 5% of the share you purchase. For example if the full value of a Shared Ownership property is £250,000 and you qualify for a share of 25%, your mortgage amount will be £62,500; meaning your deposit could be as low as £3,125. This means you could actually end up spending the same amount as you would on fees for renting.
How much rent will I need to pay?
So yes, you will have to pay rent on the share of the property that you do not yet own. This is a subsidised amount, typically capped at a maximum of 2.75% of the remaining property value. With Shared Ownership, it is likely that your monthly rent, mortgage repayment and service charge, could amount to less than monthly payments on that of a likewise property with private rent. This means that although you will still pay rent on some of your home, you could save money and own some equity at the same time.
Who is the better landlord?
Of course, every landlord is different, but if you buy through Shared Ownership, your landlord will be the Housing Association from which you buy your property. Housing associations give you more security, as they are regulated.
Housing associations like Clarion are experienced social landlords and have a goal of helping people in to new homes, meaning we are working with your best interests at heart.
Will I ever own 100% of my home?
It is very possible to own 100% of your property if you buy through Shared Ownership. This process is called staircasing and involves re-mortgaging for a greater equity share in the property. In most cases, you are allowed to staircase up to 100% and once you do, you won't have to pay any rent, as you will own your home outright.
Chances are, if you rent privately, you may never own the home that you currently live in, so Shared Ownership gives you the opportunity to buy in to a home you love, while preparing to own it outright.
With Shared Ownership it is often possible to match or decrease your monthly outgoings, as well as owning equity in your property. You can do this with the security of a Landlord with your best interests at heart and with the promise that you can buy more of your property as and when you are ready. With lower deposits and more affordable homes on the market than ever, Shared Ownership is becoming an increasingly popular option across the UK. If you are ready to step on to the property ladder, why not do it with Shared Ownership?