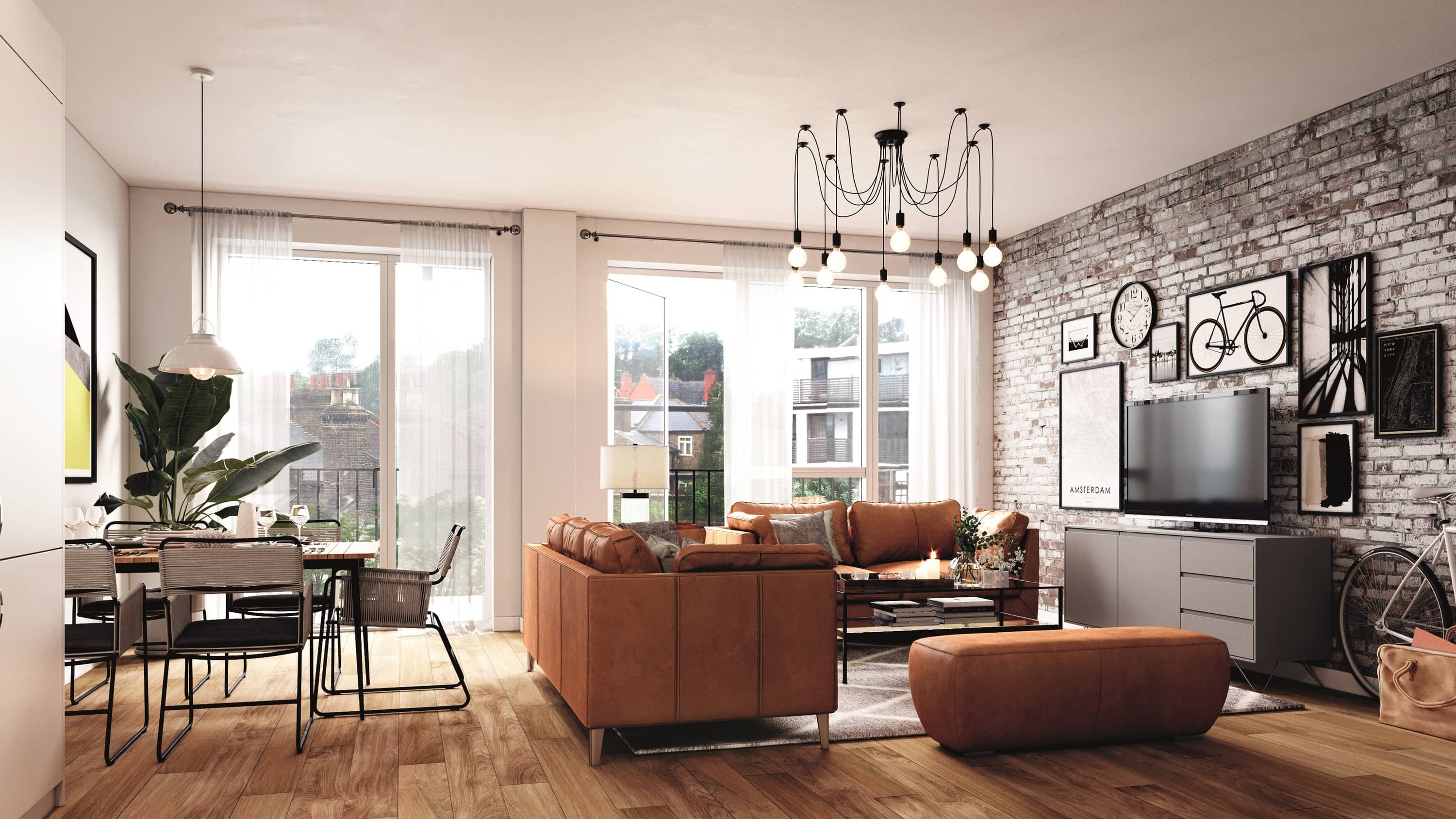 Guest Blog: Discover your dream South London home with Peabody
25th September 2018
On Saturday 29th September, Peabody, London's leading housing provider, will embrace a new concept to help first time buyers secure their dream home by hosting an exclusive event that will enable home buyers to view some of the finest Shared Ownership and Help to Buy properties available in South London, each with different values to suit a variety of price ranges. The event follows Shared Ownership Week and the London Home Show, with an objective of helping prospective first time buyers that may have been inspired by the campaign to find their dream home.
Peabody has a vast range of high-quality homes currently available for first time buyers through affordable purchasing routes. This exclusive event will bring prospective buyers along to the show homes of seven stylish developments that have been well-designed, are of high quality and finished to exceptional standards. There will be shuttle buses departing approximately every 30 minutes bringing guests across South East and South West London to see the various properties first hand, which will be a first for the award-winning developer.
Prospective buyers can also expect to be privy to a wide range of benefits on the day. These will include having the opportunity to receive personalised mortgage advice, undergoing a free financial assessment and also speak to a legal team to have any legal queries answered at Q&A drop in sessions. One of the most attractive offers available at the event is any buyers that reserve their dream home on the day, will be gifted £1,000 towards legal fees from Peabody (payable on completion).
There are many reasons why this is a unique opportunity for first time buyers to achieve the next steps of buying a new home. It's not often developers physically bring buyers along to view a multiple selection of homes and this gives them the chance to see different styles and prices ranges to suit different types of requirements and budgets, as well as face-to-face time with the experienced Peabody sales team to advise and answer any questions someone may have on buying their first home.
Debbie Coombs, Director of Sales and Marketing comments; "We have a huge selection of homes available for first time buyers this year, and we thought what better way to show them what is available within a range of price points, than to bring interested buyers to the developments ourselves. Each development is different and caters for a variety of personal preferences. We hope that on the day there will be some buyers that find exactly what they are looking for – it's a great opportunity to take advantage of some offers on the day too."
A selection of new-build and resale homes are on offer. The developments that will be part of the tour include:
Battersea Reach (SW18) – Located in Zone 2 Wandsworth, this stunning waterside development boasts a selection of one and two bedroom apartments equipped with a gym and 24-hour concierge. Available through Shared Ownership from £83,125 for a minimum 25 per cent share.
West View Battersea (SW8) – On the cusp of Zone 1 overlooking the iconic Battersea Park, West View Battersea has a selected number of two bedroom apartments remaining through Shared Ownership, starting from £204,375 for a minimum 25 per cent share.
The Levers (SE17) – The Levers is perfectly placed on the edge of the newly regenerated Elephant & Castle offering a range of one, two and three-bedroom apartments. A limited amount of Shared Ownership two bedroom apartments remain, however, The Levers is set to launch a range of homes with Help to Buy available, with prices starting at £475,000.
The Elmington (SE5) – Beyond the vibrancy of Camberwell Green and the main high road lies a beautiful collection of one, two and three bedroom apartments and also three bedroom houses at The Elmington that are perfectly designed for families. All homes will be available through the Shared Ownership scheme. One bedroom prices starting from £114,750 (a 30% share of full market value £382,500) with a guidance income between £42,710 – £47,290.
Aurora Point (SE16) – This collection of one, two and three bedroom apartments are part of the Marine Wharf East development in well-connected Surrey Quays – an area quickly increasing in popularity. All available through Shared Ownership, prices start at just £126,000 for a minimum 30 per cent share.
Telegraph Works (SE10) – Stylish Shared Ownership homes located in historical Greenwich and home of the Cutty Sark, one, two and three bedroom apartments are available with almost all having private outside space, access to cycle storage and beautifully landscaped grounds and communal gardens.
Vale Apartments & Centralis (SE13) – This is the perfect development for those looking for more of a boutique community – a collection of 12; one, two and three bedroom apartments are now available through Shared Ownership and 19 available with Help to Buy. Ideally positioned for commuters, Vale Apartments & Centralis is just 0.3 miles from major public transport links at Lewisham rail, DLR and bus stations.
The home buyer event will begin at 10am on Saturday 29th September at the marketing suite of the highly-anticipated development The Gallery Marketing Suite opposite Camberwell Green (SE5 0DL), which will be launching early next year. Income levels vary at each development and a minimum household income of £35,000 is required along with a minimum deposit of £10,000.
For further information and to register interest, please visit peabodysales.co.uk. Those who are interested are advised to reserve their place soon, as 50 per cent of spaces have now been reserved. Free tickets can be obtained at peabodysales.co.uk/homebuyerevent