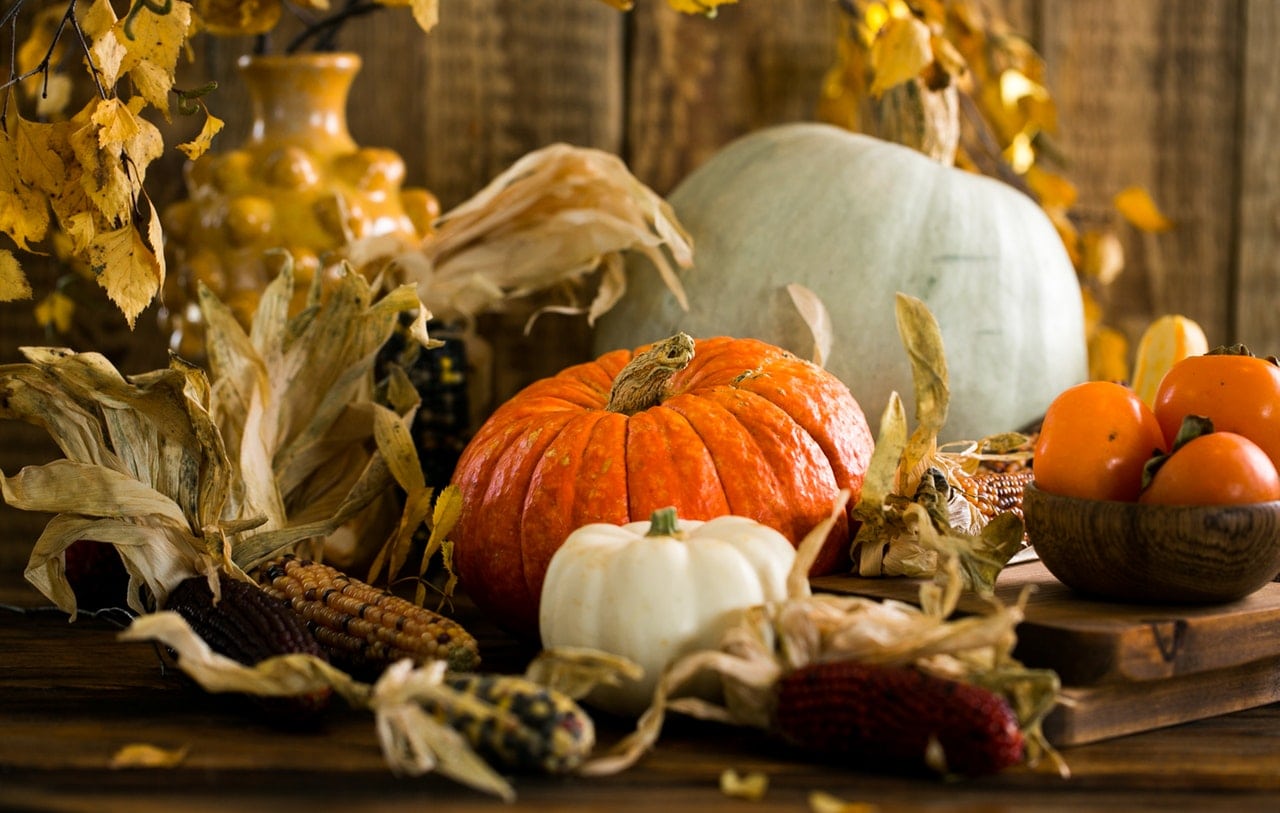 Top Tips: Creating a haunting yet homely Halloween!
24th October 2022
Spooky interior design inspiration for Halloween
Halloween is just around the corner and so comes the dilemma of whether or not to decorate your home.
It would seem that if it's not for Christmas then the majority of us just aren't keen on purchasing decorative pieces that we'll only use one day out of the year.
So, before you start to strewing fake cobwebs and stringing up skeleton cut outs, why not take a look at some of the versatile ways that these key pieces can be incorporated into your home all year round, not just on All Hallows' Eve!
Copper Cauldron
While it perfectly reflects the colour of the falling autumn leaves, copper also has a real antique feel to it which can help accentuate that Halloween style, especially if you're having a more formal get together. Why not stock your cupboard with various copper cups and serve up your own signature creepy cocktail in them!
Killer Kitchenware
Vibrant colour clashes and delicate pastels aren't for everyone; bring a touch of personality to your home with dark yet quirky kitchenware. Whether you're into matte black containers, muted grey mugs or wine-red pots and pans, these new additions are sure to make your kitchen stand out from the rest.
Creepy Crockery
Branch away from the traditional white crockery sets and invest in some darker colours. Find sets in a shade that suit your abode – whether that be classic black, rustic brown, blood red or midnight blue. They're something a little different for your dinner parties all year round, and act as a nice decorative piece on our favourite gothic holiday.
Autumn Apparitions
One of the best autumn decorations can be yours for no cost at all! Why not use the beautiful fallen leaves from your local park to create your own garland to hang over a fireplace or strew across the dinner table? Yes, you may not be able to keep this decoration up all year round but it can act as an interesting centrepiece for Halloween, while adding a nice warm touch to any home during those brisk autumn and winter months!
Cackling Collectables
Do you have any collectables that could work as decorative pieces during the spooky season? Maybe you love Day of the Dead artwork or perhaps have a keen interest in the human anatomy and collect decorative skulls. POP! Vinyl figures, for example, have risen to popularity over the last few years and include adorably eerie versions of all your favourite horror movie characters including those from IT, Saw, Friday the 13th and The Nightmare Before Christmas.
Haunted Holders
If there was ever an item to accentuate that Halloween vibe, it's a candelabra! Iron will offer that haunted house feel, while bronze has a beautiful ornate effect. On the other hand, gold (an underused colour during the spooky season), works perfectly with the traditional green hues or dark purples of Halloween.
Reaper's Relics
Old antiques and relics remind us of times gone by. From dust covered books and clocks that no longer tick, to porcelain dolls and lifeless wind-up toys. While these items are often a thing of beauty and historical appreciation, they're also the crux of many a ghost story, acting as a portal to another world that we'll never truly understand.
Monochrome Macabre
Halloween doesn't have to be all orange and green, you know. Channel your inner Beetlejuice and decorate your home with dashes of black and white throughout! Whether you want to start small with monochrome kitchenware and a striped table runner, or go all out with an entire feature wall, you know that black and white will never go out of fashion.
Share to Buy is a one stop shop for affordable homes. On our website, you can search for properties, compare mortgages, and find out all you need to know about alternative home buying schemes using our FAQs and guides. You can also keep up to date with @SharetoBuy over on Twitter, Facebook or Instagram!