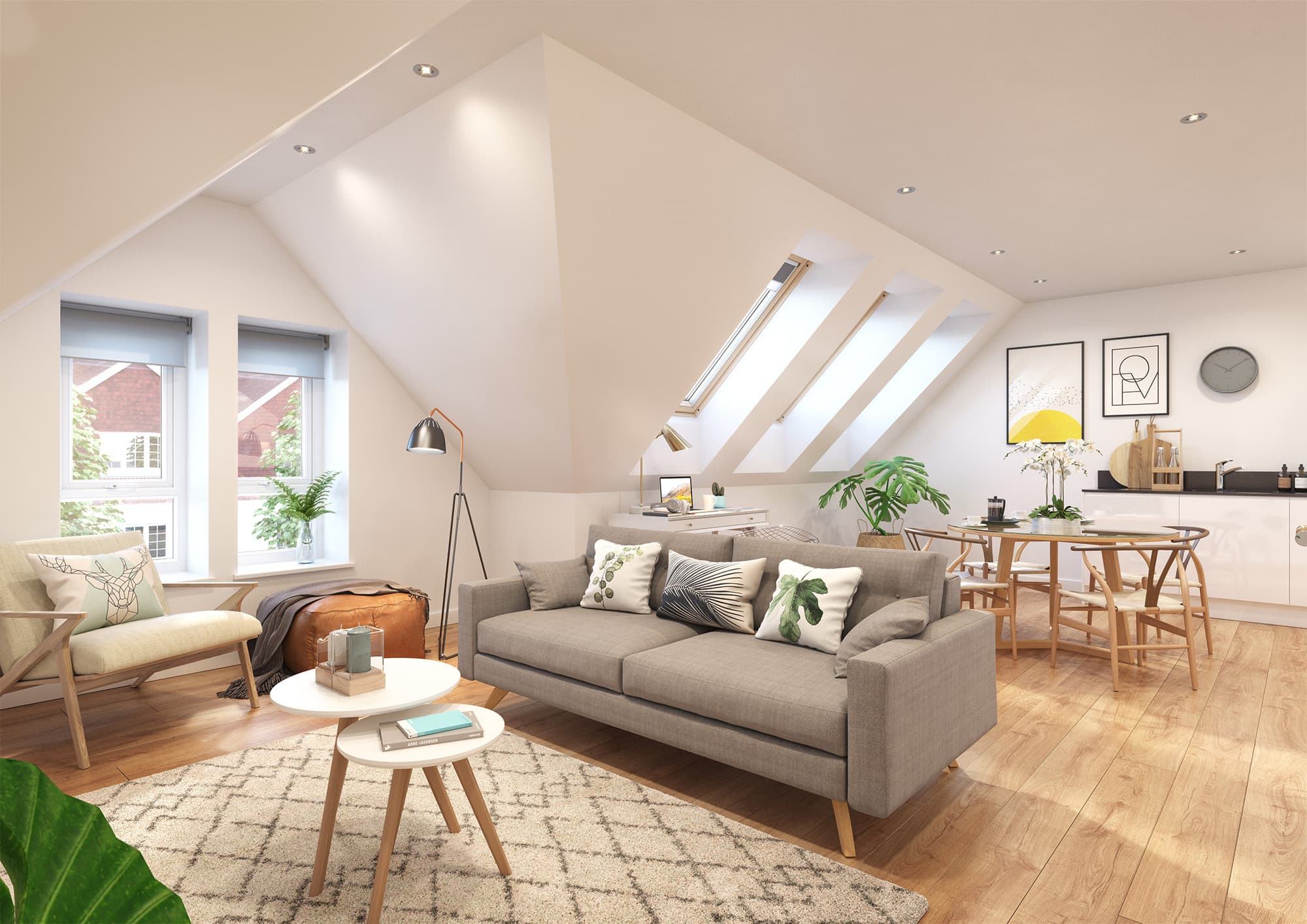 London Home Show Countdown: Notting Hill Genesis
21st September 2018
Guest Blog: Notting Hill Genesis
By Jim Munson, Head of Marketing at Notting Hill Genesis
Where home ownership starts
Notting Hill Genesis Sales are excited to be at the London Home Show for the first time.
Whilst our history is rooted in fifty years of providing much needed high-quality homes, mostly in London and the South East as Notting Hill Housing Trust and Genesis Housing Trust, we are in our first year as Notting Hill Genesis and using the opportunity to take the best of our heritage and renew our approach to what we do so that our customers enjoy better homes, a great service and more choice.
The London Home Show is a highlight for us as an opportunity to meet people interested in buying a home, most for the first time, and so is a really exciting, 'can't-miss-it' date in our diary.
We love to meet motivated buyers who are at the start of their home ownership journey and are taking the next step on from searching online, are looking for answers to their questions and who are looking for the home that's right for them. As well as our expert team working at the show, we've hired a futuristic special guest helper for the day who we hope you enjoy meeting.
Part of the solution
One message that we hope is loud and clear from the show is that there is a broad range of housing options available to Londoners looking to own, in terms of location, affordability, size, design style and ways to buy.
Government, local authorities, housing associations and private developers all recognise that there is no one single fix to the housing market, which opens the door to a bigger role for Shared Ownership in providing the more affordable homes that Londoners need, and which takes centre-stage at the London Home Show.
Bringing Shared Ownership homes
Notting Hill Genesis are now a leading provider of Shared Ownership. With one of the largest ranges of new home developments in the capital (and beyond), we have something for everyone in locations from Barnet in the north to Lambeth in the south, from Tower Hamlets in the east to Hounslow in the west and we'll be bringing details of our full range of homes to the show.
Whether it's a one bedroom apartment in the zone one hipsterville heartland of Shoreditch (Principal Place), a spacious, Victorian-style residence in suburban Ealing (Shakespeare Road), or a seaside apartment in Southend, we are building Shared Ownership homes to meet the aspirations of different types of buyers wherever we work.
With many more homes in the pipeline, now is the ideal time to register your interest with us.
Buy from a housing association and make a difference
By buying your home from a housing association, you will contribute to improving the communities where we work as we re-invest to build more homes, commercial spaces and community facilities. So, as well as enjoying all the benefits of a new home from fitted kitchens and bathrooms to outdoor space and well-designed living spaces, you also make a difference.
We look forward to seeing you on the day.
The London Home Show will be taking place at the QEII Centre in Westminster on Saturday 22nd September, 11am-5pm. Get your free tickets today at sharetobuy.com/homeshow.