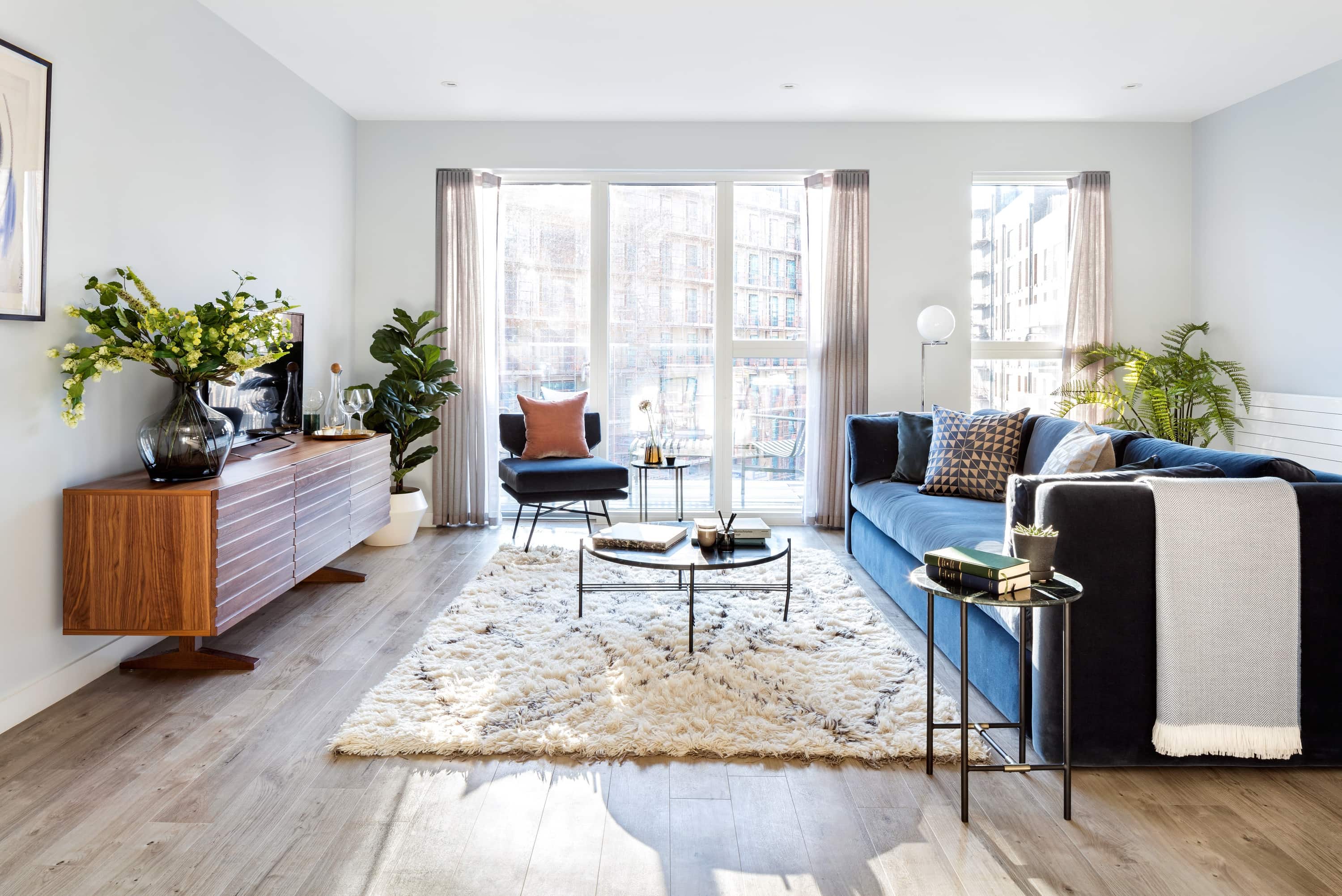 London Home Show Countdown: So Resi
19th September 2018
Guest Blog – So Resi: Making home ownership possible with Shared Ownership
Getting on the property ladder is difficult, especially for those looking to buy a new home in London where rent costs are high and saving enough money to secure a property can take years.
The average asking price for a one bedroom apartment in London has now reached £492,642, according to home.co.uk*. With the majority of mortgage lenders asking for a minimum 10% deposit, buyers hoping to purchase a home at this price will need to have saved around £49,264. That's just the start – those needing a family-sized home will need to have much, much more.
With So Resi there's another way; through Shared Ownership So Resi allows buyers to purchase a share of their new home. It makes home buying more accessible, as buyers only need to raise a deposit for the share they are purchasing. The share is typically between 25% and 75%, meaning the deposit – which can start from just 5% depending on the property – could be a fraction of what would be required if buying on the open market.
Once moved in, buyers pay a monthly So Resi payment and service charge on the share they do not own. They then have the option to buy more shares of their property to achieve full ownership when they're able to.
To help buyers on their way, So Resi – the only housing provider to do so – offers So Resi Plus, a scheme which provides the opportunity to purchase an additional 1% extra share each year, for up to 15 years, at a price that is fixed when they first purchase their new home. After 15 years, buyers can continue purchasing more shares – taking them up to full ownership – if they so wish.
Quite simply, So Resi breaks down the barrier to home ownership.
But don't just take our word for it. Here are some examples of So Resi's high-specification homes on the market in great locations across London:
So Resi Sutton
These modern one, two and three bedroom homes are situated in south west London and located in the West Tower of Sutton Point which is an exciting £90m mixed-use development by CNM Estates. It includes a range of shops, restaurants, a health and fitness centre and children's play area. From Sutton Station, just a couple of minutes' walk away, trains to London Victoria take 26 minutes and trains to Gatwick around 45 minutes. Prices start from £73,750 for a 25% share in a one bedroom apartment (full market value £295,000) with a 10% deposit of just £7,375.
So Resi Sydenham
This stylish new collection of one and two bedroom apartments in Lower Sydenham is set around landscaped communal gardens. Ideal for commuters, Lower Sydenham station – just a few minutes' walk away – has journey times of 17 minutes to London Bridge, 33 minutes to Bond Street and less than 30 minutes to Waterloo, Bank and Canary Wharf. Prices start from £96,875 for a 25% share for a one bedroom apartment (£387,500 full market price), requiring a 5% deposit of just £4,843.75.
To find out more on how So Resi makes it easy to buy your new Shared Ownership home or to see more So Resi homes available in and around London, please call 0208 607 0550 or visit www.soresi.co.uk.
*https://www.home.co.uk/guides/asking_prices_report.htm?location=london&lastyear=1   
The London Home Show will be taking place at the QEII Centre in Westminster on Saturday 22nd September, 11am-5pm. Get your free tickets today at sharetobuy.com/homeshow.