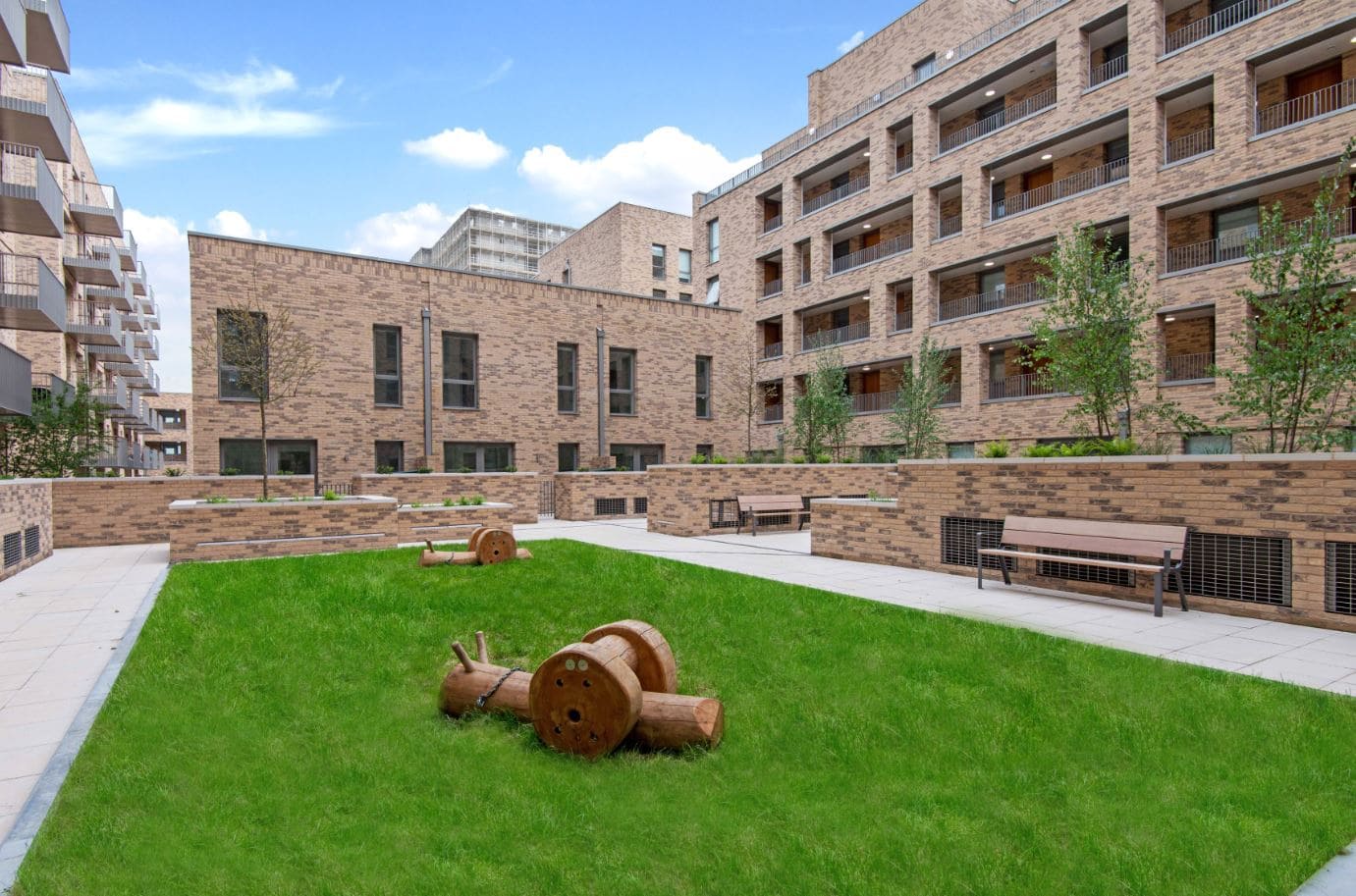 London and Quadrant: Reserve in a day at our East London Homebuyer event
3rd July 2019
Designed to simplify the process of buying your first home, multi-award winning housing association L&Q is hosting their first ever one-day East London Homebuyer Event on Thursday 11th July, from 12pm – 8pm, at Leonardo Royal Hotel London St Paul's.
The exhibition will offer a one-stop-shop for first time buyers looking to purchase with London Help to Buy or through Shared Ownership, with guests given the one-off opportunity to reserve a home at eight East London developments.
L&Q's sales teams will be on hand to share information on the developments and buying process, whilst independent solicitors and mortgage advisors will be providing free legal advice and financial assessments to qualify buyers.
Helping first time buyers on to the ladder, L&Q will be offering exclusive incentives to guests who attend the show, including a one-year service charge holiday and legal fees paid, or a furniture pack, saving homebuyers up to £5,000.
With homes available through London Help to Buy and Shared Ownership, L&Q are providing buyers with a number of purchasing options to get on to the property ladder, with the schemes offering low deposit options designed to remove the traditional barriers to home ownership.
L&Q are one of the UK's leading housing associations, building 100,000 homes over the next 10 years, with a target of at least 50% of new homes to be genuinely affordable.
Claire Brenlund, Sales and Customer Service Director for L&Q's East region comments, "We are thrilled to be hosting this event in central London showcasing our range of homes across East London. Purchasing a home is traditionally considered a time-consuming, arduous process, which may put off buyers from taking the leap. Our event is focused on streamlining this process, so first time buyers can go from renting to reserving over the course of an afternoon."
L&Q will have homes available to reserve within eight developments in three of East London's most exciting property hotspots: the London boroughs of Tower Hamlets, Barking & Dagenham, and Newham.
With a 25% price growth over the past five years, Tower Hamlets is one of London's best investment spots for first time buyers. Close to Canary Wharf on the Isle of Dogs, L&Q has one to three bedroom riverside apartments at New Union Wharf available through London Help to Buy, whilst in Limehouse a collection of one to three bedroom homes are available at Ropemakers Yard through London Help to Buy and Shared Ownership. Additionally, L&Q has a range of Shared Ownership apartments at Bow East and Lansbury Square.
Meanwhile, in the London Borough of Barking & Dagenham, Barking Riverside and Weavers Quarter offer buyers two contrasting options. One of Europe's largest brownfield developments, Barking Riverside has a collection of London Help to Buy and Shared Ownership homes available, with one to three bedroom apartments and four bedroom townhouses on the market. Meanwhile, at Weavers Quarter the final phase of two bedroom Shared Ownership duplexes have recently launched with deposits starting from £8,925.
Within the London Borough of Newham, L&Q has one to three bedroom Shared Ownership apartments available at Stratford Central, conveniently positioned opposite the well-connected Stratford station. Whilst at The Forge in Upton Park, soon to launch, L&Q has one to three bedroom apartments and duplexes, and one four bedroom townhouse available to reserve, all through Shared Ownership.
As well as providing information on the new developments, L&Q will be installing a purpose-built show home by renowned interior designer David Phillips, within the exhibition space to help guests to visualise their property ownership dreams.
Register for a place at: https://lqhomes.com/homebuyerevent