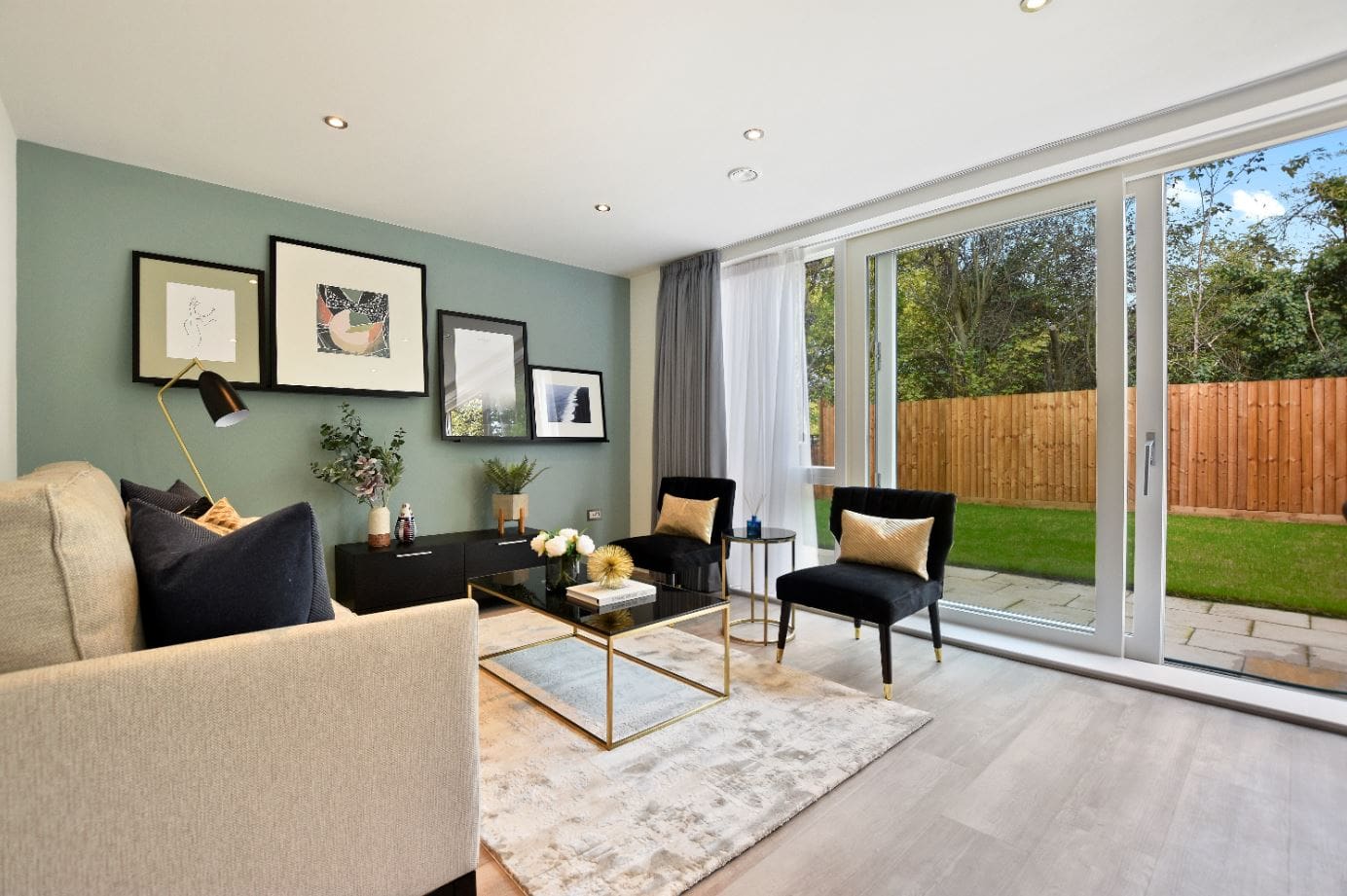 London Home Show Countdown: Notting Hill Genesis
12th September 2019
Notting Hill Genesis are delighted to be returning to the London Home Show this September, where we hope to help as many people as possible to realise their dream of buying a home.
Shared Ownership Week and the London Home Show may be at risk of being eclipsed by somewhat seismic events in the political sphere this September but, in an uncertain world, having a place of your own to retreat to, a place where you can unwind, make plans and use as a stable launch pad for the life and career you want to build is more important than ever.
Take the long view
If you're ready to invest in buying a new home (and if you're reading this you're on the way to that point), current events and news of house price falls in the short-term over the next year or two might seem unsettling but there are some established trends to consider. Over the last 40 years (roughly the amount of time Shared Ownership has been around for), house prices have increased by between 3% and 4% per month on average – this includes over three years of price falls in the UK in the early 1990's – so you can take some financial reassurance from the longer-term trend. If the home you want is available now (but might not be next month), you shouldn't let near term house price forecasts put you off.
Shared Ownership: offering value and choice
Many developers will respond to any price falls by building fewer homes (as happened during the financial crisis of 2008) and home owners thinking of selling will hold off, restricting the supply of homes to market and supporting prices. For home buyers, especially first time buyers, this could mean less choice and fewer homes being available as a result.
Happily, for those attending the London Home Show and seeking a more affordable way to own, housing associations across the country have been busy trying to address the shortage of new homes by raising funding to enable the development of large scale housing programmes, with many of the larger associations (including Notting Hill Genesis) working on development programmes of up to and over 1,000 homes per year in the coming years and a large proportion of these being available to own with Shared Ownership.
Shared Ownership is good news for first time buyers then, addressing parts of the housing market that other options can't reach and providing a fantastic array of choice.
Notting Hill Genesis Sales
At Notting Hill Genesis, our current range of new Shared Ownership homes for sale is wide and varied across price points, locations and property types for all kinds of people.
From sophisticated apartments at our Echo@London City Island development, to thoughtfully designed large new developments in sought-after property hotspots such as Peckham Place and Manor Place Depot (near Elephant and Castle), to our houses at Roundwood Gate, set in a secluded turn in leafy, suburban north London and City Park West, our award-nominated city centre regeneration development in Chelmsford.
With many more in the pipeline, now is an excellent time to register your interest with us at www.nhgsales.com and come and talk to us at the show where our team will be happy to talk you through what's available and where and the costs are involved in buying at our developments.
Flexible future
In terms of flexibility, Shared Owners can staircase (buy a further share) and you can increase your share or become an outright owner through this process as and when you can afford to. For those looking to take smaller steps to outright ownership, the Government is currently consulting on ways to make staircasing easier and more frequent through enabling staircasing by as little as 1% at a time. Notting Hill Genesis are part of this consultation exercise and are proud to be part of the National Housing Federation's Shared Ownership campaign which runs across the next year.
Again, this is good news if you're looking to enter home ownership with Shared Ownership as the product is being developed to do more and meet the needs of a broader range of buyers.
Buy from a housing association and make a difference
I wrote this for a similar article last year and it still rings true… By buying your home from a housing association, you will contribute to improving the communities where we work as we re-invest to build more homes, commercial spaces and community facilities. So, as well as enjoying all the benefits of a new home from fitted kitchens and bathrooms to well-designed living spaces, outdoor space and energy efficiency, you also make a difference.
Meet the Notting Hill Genesis team at Stand 3 during the London Home Show on Saturday 21st September! Book your free tickets to London's no.1 first time buyer event at the QEII Centre in Westminster: sharetobuy.com/homeshow