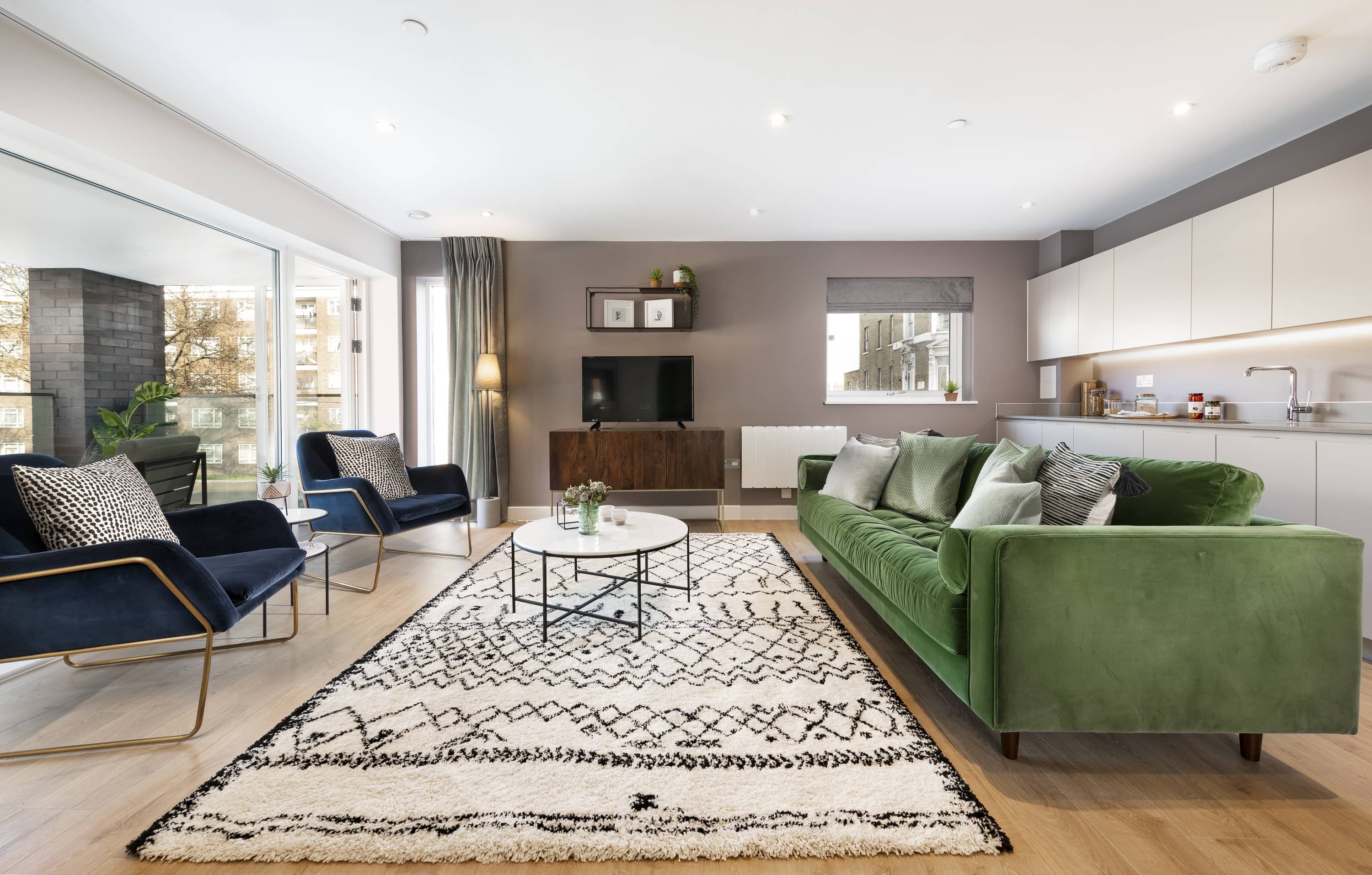 London Home Show Countdown: Peabody
26th August 2019
5 Simple Steps to prepare you for buying your ideal Shared Ownership Home
We understand that buying your first home can seem a bit daunting to begin with as a first time buyer and you may not know where to begin, especially when looking at an affordable product like Shared Ownership. That's why we've put together these five simple steps to help get you started and see whether Shared Ownership, the part buy part rent scheme, can help make your home buying dreams a reality.
Before getting started, its worth noting that Shared Ownership isn't the only affordable housing product on the market. Help to Buy also helps first time buyers get onto the property ladder with an equity loan. Take a read of Share to Buys' guest blog – What's the difference between Shared Ownership and Help to Buy?
Step 1 – Check your Shared Ownership eligibility
Eligibility for Shared Ownership will vary depending on which development you are looking to buy at, the property size and whether there are any criteria imposed by the local authority the development is located. But there are some general, over-arching criteria that you must meet for every scheme such as;
You must be aged 18 or older
Your annual household income if buying in London must be less than £90,000, and £80,000 when buying outside of London
You will normally be a first time buyer or be in the process of selling your home. You must not own any other property at the time you buy your new home
You should not be able to afford to buy a home on the open market which is suitable for your housing needs
You must be able to show you are not in rent or mortgage arrears
You must be able to demonstrate that you have a good credit history and can afford the costs and regular payments involved in buying a home
For more information and to check your eligibility, try Peabody's quick online Shared Ownership eligibility checker tool.
Step 2 – Find out what you can afford to buy with a Financial Advisor
Before you start to search for your dream home, we recommend that you speak to an Independent Financial Advisor first as they can help to advise you on how much you can borrow and what you can realistically afford.
When buying a Shared Ownership home, you are required to complete a financial assessment to check you are able to afford the property, you are not overstretching yourself financially and that you can qualify for a mortgage. Depending on the property and the housing provider, sometimes you will be asked to complete the financial assessment before you can view a property.
Take a look at Peabody's panel of Independent Financial Advisors who all have Shared Ownership experience that may be worth getting in touch with.
Step 3 – Search for your dream home and register to arrange a viewing appointment
Now that you know you are eligible for Shared Ownership and have a better idea of what you can afford after seeing an independent financial advisor, it's a great time to start searching for your first home. A great place to start your home search is with Share to Buy, the leading Shared Ownership property portal, as well as the housing providers websites such as Peabody Sales.
On both, you'll find a selection of new build as well as Resale Shared Ownership properties, including homes available through the London Help to Buy scheme. Once you've found a suitable property, be sure to register your interest with the relevant housing provider to find out more information and to arrange a property viewing.
Search for Shared Ownership homes from Peabody on Share to Buy
Step 4 – Complete a Shared Ownership Application Form
To buy a Shared Ownership home you will need to complete a full Shared Ownership application form. This will help to confirm yours and anyone else you are buying with, eligibility for Shared Ownership and help us when it comes to allocating properties.
Each housing provider who provides Shared Ownership will have their own application form that needs to be complete when reserving a home. You can access Peabody's online application form here.
Step 5 – Select a solicitor
Everyone who buys a home whether through Shared Ownership or not will need a solicitor to do the relevant legal work involved with buying a home. We recommend that you select a solicitor who has knowledge of Shared Ownership and that you  get a quotation of the likely costs before appointing a solicitor.
At Peabody we have a panel of solicitors who are experienced in Shared Ownership purchases, offer fixed fees which will help you to budget and come recommended by past buyers.
Take a look at Peabody's panel of solicitors with Shared Ownership experience
Have a Question?
If you had any questions about the Shared Ownership process and needed some more guidance, the Peabody Team would love to speak to you. Contact our team on 020 7021 4842 or visit www.peabodysales.co.uk
Peabody Featured Developments
The Gallery, SE5
The Gallery is a collection of one, two and three bedroom apartments located on Camberwell Road, with London Help to Buy available on stunning one and two bedroom apartments, available from £422,000.
Discover more about The Gallery
Ternary Place, W5
Ternary Place is a boutique collection of one and two bedroom Shared Ownership apartments in Ealing available from £123,750 (30% share).
Discover more about Ternary Place
Motion, E10
Motion is a collection of studio, one, two and three bedroom apartments located in Waltham Forest, available through Shared Ownership from £100,625 (35% share).
Find out more from Peabody on Stand 11 at the London Home Show on Saturday 21st September! Book your free tickets to London's no.1 first time buyer event at the QEII Centre in Westminster: sharetobuy.com/homeshow