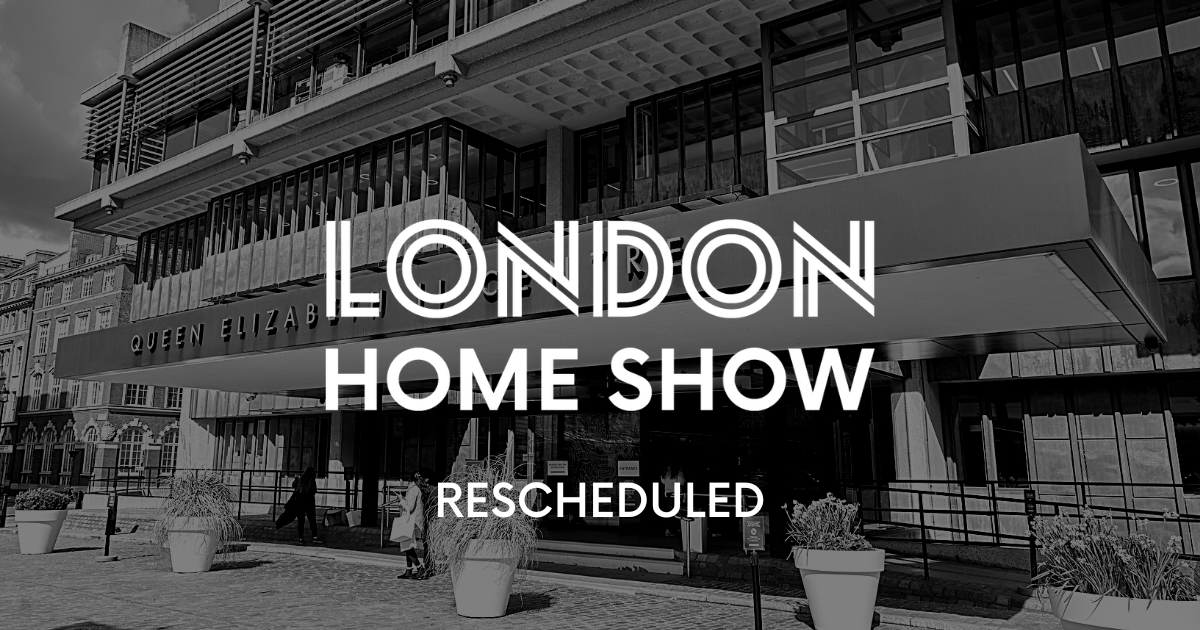 London Home Show Autumn 2022: Rescheduled
12th September 2022
London Home Show postponed until October 8th
Due to the sad passing of Her Majesty the Queen, and the subsequent arrangements which will impact access to Westminster, the London Home Show Autumn 2022 will no longer be taking place on Saturday 17th September.
The event has been rescheduled and will now take place on Saturday 8th October.
We really hope that those registered are still able to attend and your ticket will remain valid, so no action is required if you can make the event.
However, if you can no longer attend, please let us know by submitting your email address via the below button and we will cancel your ticket.