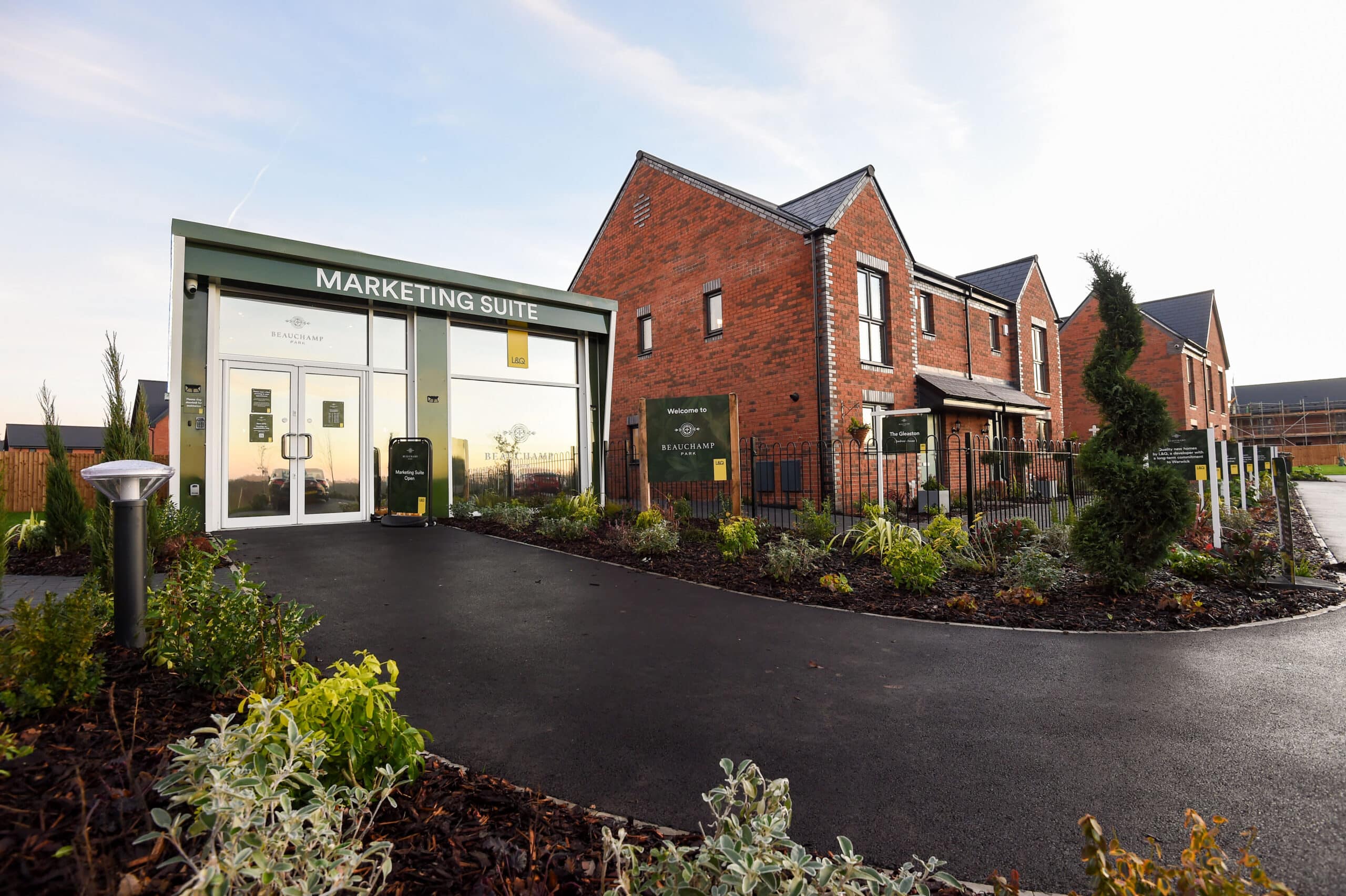 L&Q: Potential purchasers attend homebuying event in Warwick
18th February 2022
First time buyers gained an insight into Shared Ownership at Beauchamp Park
It was a great evening for L&Q's Shared Ownership homebuyer event which proved very popular with local and prospective buyers from further afield that attended the COVID-19 secure sessions organised throughout the day.
Staff at L&Q's Beauchamp Park development in Warwick were on hand to talk about the Shared Ownership scheme and how it could help buyers onto the property ladder. They were supported by independent financial advisers from James Leighton Financial Services, providing unbiased financial advice and how to qualify for the Shared Ownership scheme.
Potential buyer Helen Fisher attended to find out more about Shared Ownership eligibility. Currently living in rented accommodation in Warwick Gates and undergone lots of research into Shared Ownership, she wanted to speak to the experts to make sure she could apply. She said; "I looked around the show homes and was really impressed by the build quality, specification and size of the rooms. I'm looking to buy a three bedroom property for myself and my 19 and 23 year old sons. The event has been really useful and I'm looking forward to making the move to Beauchamp Park using Shared Ownership within the next few months."
Claire Brenlund, L&Q's Sales Director, said the event generated huge amounts of interest which surpassed even her expectations. She comments; "The sheer turnout demonstrated the ongoing appetite for affordable, quality homes in Warwick. We're now looking forward to working with potential buyers to help them make the move to what will become one of the most stunning new neighbourhoods at Beauchamp Park."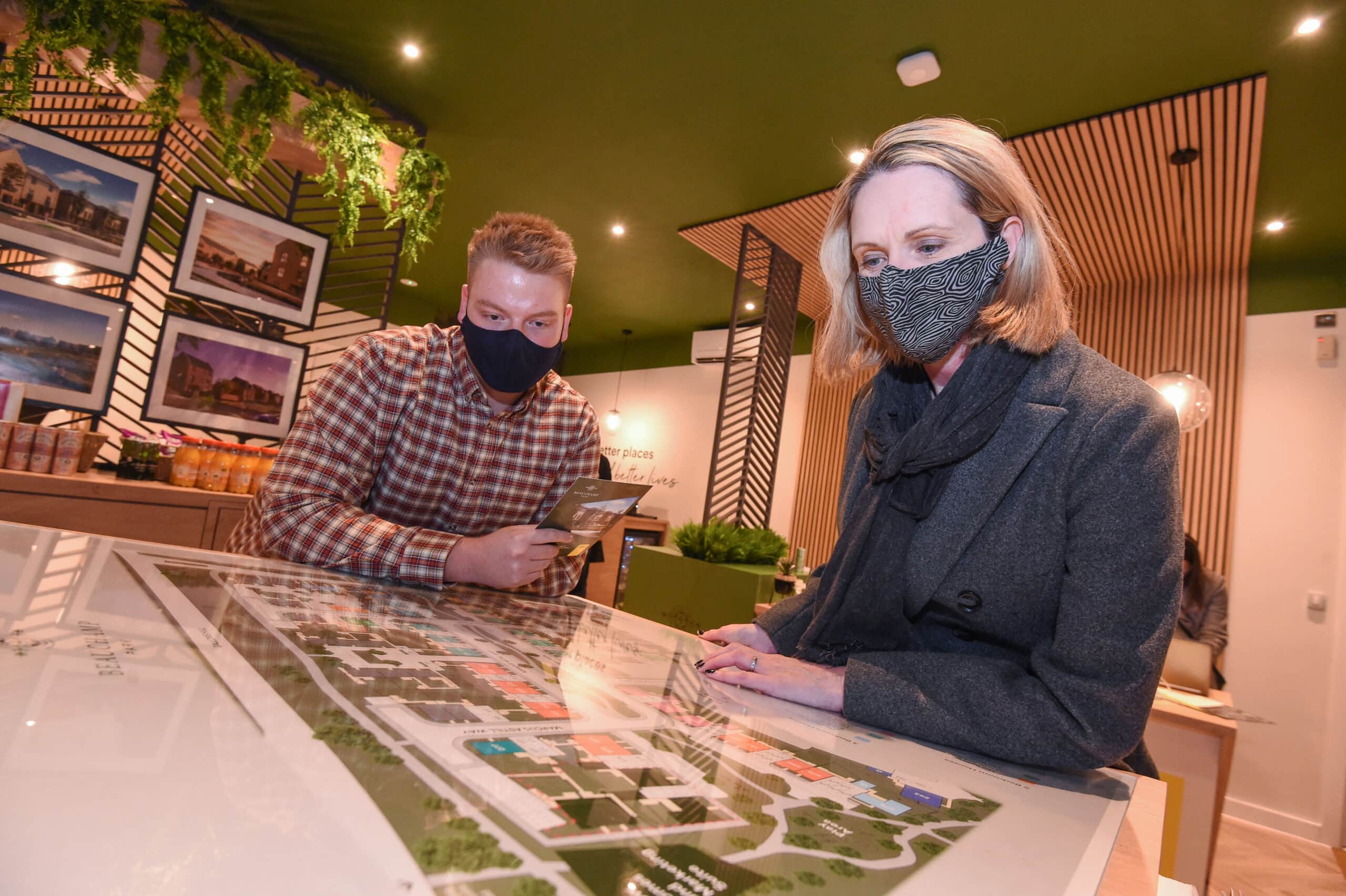 A new collection of three bedroom Shared Ownership homes are available at L&Q's Beauchamp Park development with prices from £127,750 for a 35% share in a three bedroom property.
Shared Ownership enables those on lower incomes and the growing number of people wanting to get onto the property ladder, to part-own and part-rent a property, usually paying a mortgage on the part they own and with a subsidised rent on the part they don't. As their income rises, they can increase the share they own until they eventually own 100% and no longer pay any rent to L&Q in a process known as staircasing.
Enjoying an enviable setting in one of the country's most desirable locations, Beauchamp Park off Gallows Hill in Warwick provides buyers with the best of both worlds – a semi-rural location in the heart of the English countryside but with quick and easy access to the wide range of amenities in Warwick or further afield in Leamington Spa, Coventry or Birmingham.
Homes at the development have been designed to ensure they're in keeping with the local area and have been influenced by the Georgian, Regency and Tudor-style properties typically found in Royal Leamington Spa and Warwick. Properties are built in a mix of brick, render and striking metalwork, that tie in with their surroundings and mark the gateway to Royal Leamington Spa.
For more information visit lqhomes.com/beauchamppark or email beauchamppark@lqgroup.org.uk
Share to Buy is a one stop shop for affordable homes. On our website, you can search for properties, compare mortgages and find out all you need to know about alternative home buying schemes such as Shared Ownership and Help to Buy.