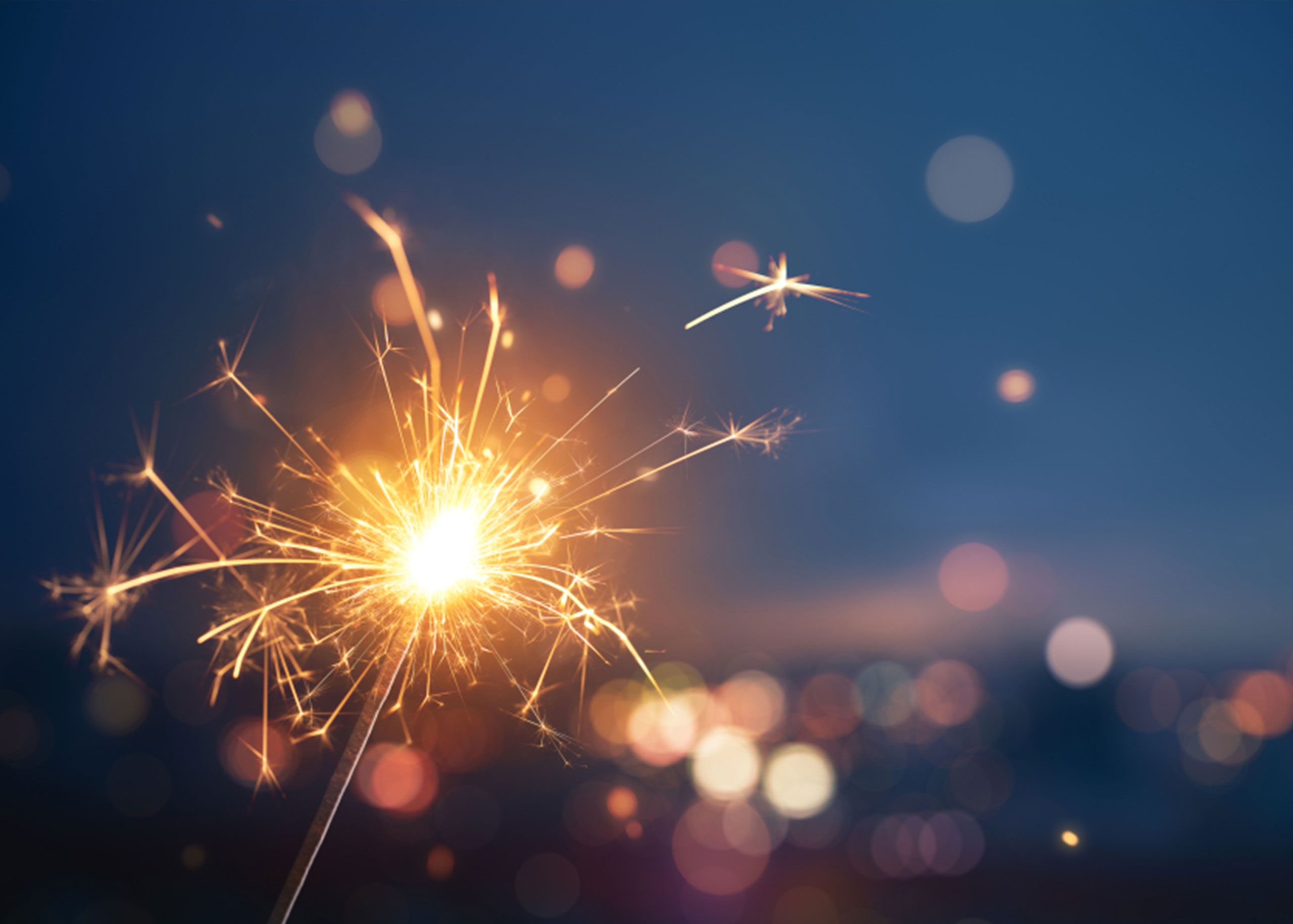 Revealed: Top 15 Cities to Celebrate New Year's Eve
13th December 2022
Do you live in the New Year's Eve capital of the UK? We ranked the UK's largest cities to reveal this year's ultimate celebration hotspot!
The UK has plenty of destinations to help you ring in the new year. Manchester is known for its lively nightlife and abundance of clubs, while Edinburgh strikes the perfect balance between historical buildings and cultural celebrations. Birmingham definitely knows how to put on a fireworks display, while London gives off the ultimate cosmopolitan vibe with its countless bars and lounges.
Whether you want glittery clubs, diverse music scenes, or romantic views of iconic structures, most cities in the UK offer something unique for New Year's Eve celebrations. To find out who does it best, we at Share to Buy, the country's leading first-time buyer property portal, analysed which cities boast the highest ratio of New Year's Eve must-haves, like events, bars, fireworks displays and ready-to-party locals. We also checked which cities have the safest roads for those travelling by car on New Year's eve. Then we mashed up all the data to create a ranking board of the UK's ultimate New Year's Eve hotspots.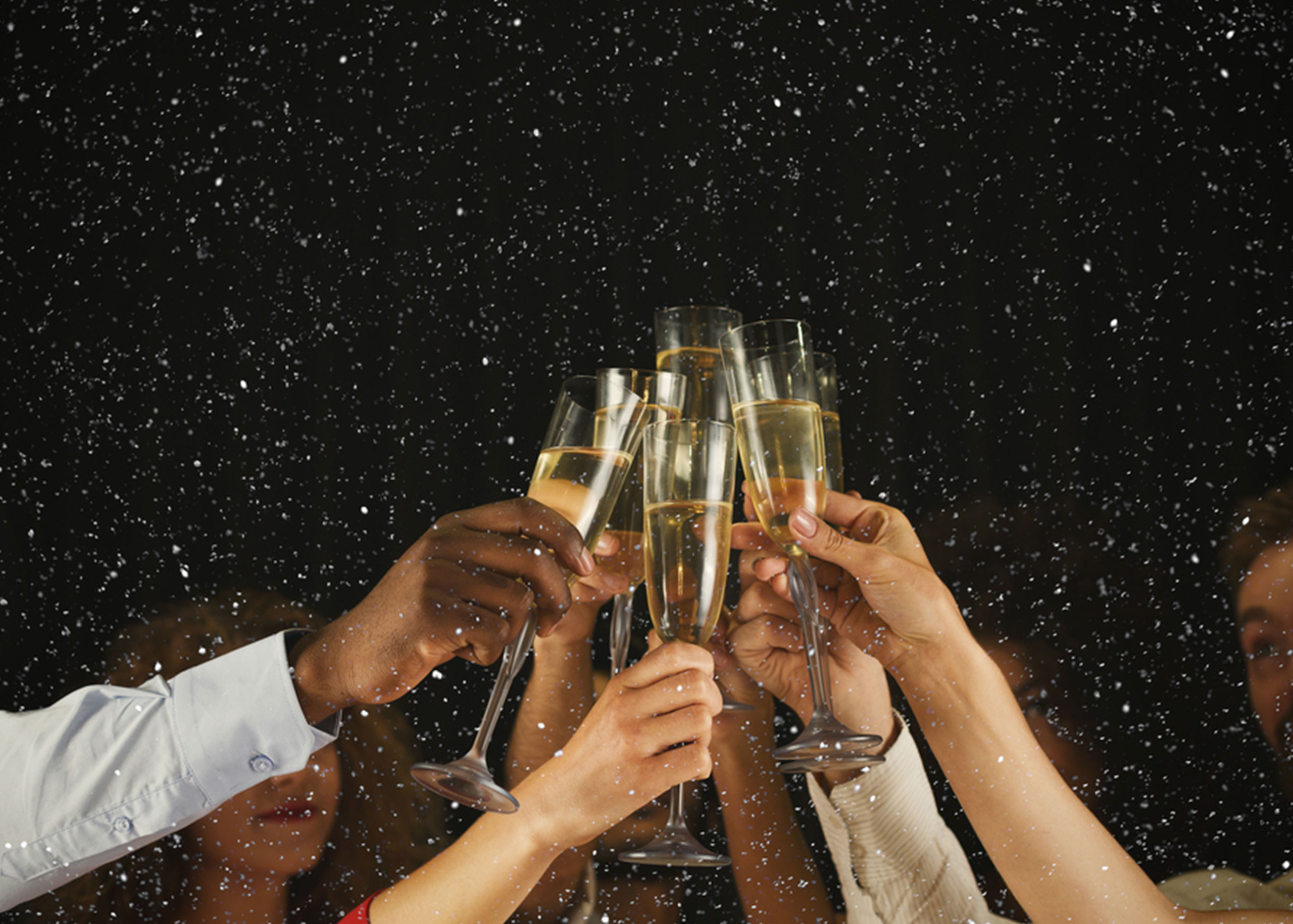 Ready to celebrate New Year's Eve in style?
From Liverpool sparkle to London glamour, whatever city you choose depends entirely on your preferences – but whichever way you go, these are the best cities to celebrate this festive season with a bang!
Leeds
Coventry
Nottingham
Leicester
Sheffield
Manchester
Cardiff
Bradford
Bristol
Glasgow
Birmingham
Liverpool
Swansea
London
Edinburgh
Leeds named best city to ring in 2023!
If you're looking for an unforgettable way to ring in the new year, look no further than Leeds, which tops our list as the country's best NYE hotspot. Whether heading to a popular nightclub, attending a traditional street-style bash or just enjoying a quiet dinner with friends – there's something for everyone in the city.
Of all the data points analysed, Leeds came out on top with the highest scores overall, including the ratio of pubs, affordability, number of NYE events and online searches for parties. Despite the quieter last few years, online searches and social sentiment suggest locals in Leeds are planning on going big this year. With 16 bars for every 100,000 locals, thousands of events in the works and some of the best firework displays in the country, Leeds is bound to be a focal point for NYE festivities this year.
Following closely behind are Coventry and Nottingham. Coventry has some of the safest roads, appearing in the top five safest places in the UK for drivers, while Nottingham boasts more than 7,000 events and parties this year.
Swansea has the most affordable NYE events
With an average price of £22 for New Year's Eve events in Swansea, compared to £79 in London, the Welsh coastal city outranks everywhere else for its affordability. With over 2,000 events to choose from, there's something for everyone to enjoy.
Leicester has the biggest bangs
If you love a light show, Leicester is your must-see NYE destination. With more planned fireworks displays than anywhere else in the country, the city will light up the sky to welcome 2023 this year. Remember to keep your pets inside and safe!
Go to Bradford for bar hopping
Bradford boasts the best bar-to-local ratio of all our cities analysed, with 49 pubs per 100,000 people. That makes a pub crawl a must in West Yorkshire this year-end!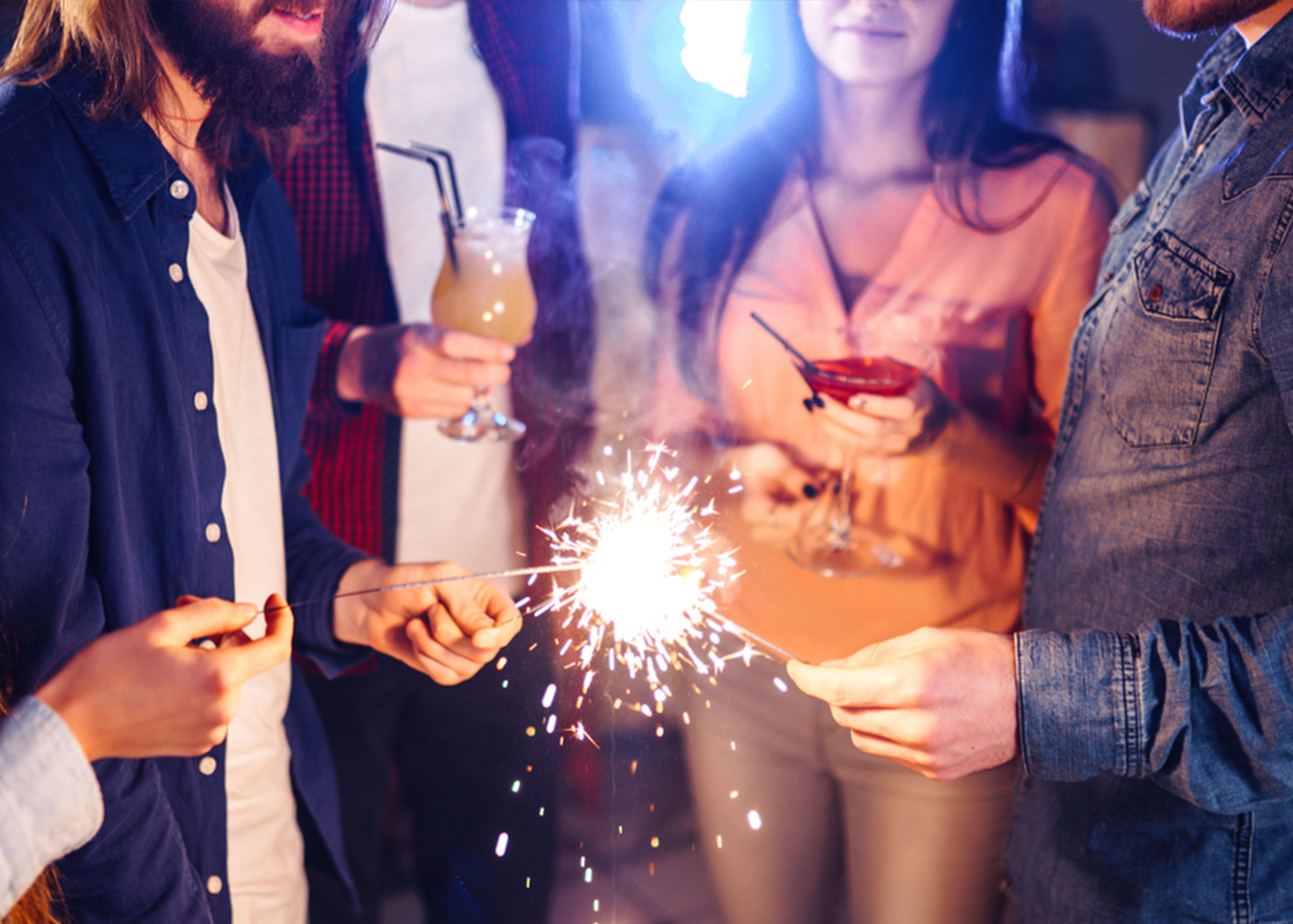 London boasts more parties than anywhere else in the country
With a massive 10,000 New Year's Eve celebrations, parties and events planned in and around London's restaurants, bars and venues this year, there's no chance your countdown will be dull in the capital.
Whichever city you choose to celebrate in, have a happy New Year and a great 2023!
Could 2023 be the year you step onto the property ladder? Find out with Share to Buy.
Methodology:
Metrics assessed include:
Number of NYE events (source: Eventbrite)
Average price of NYE events (source: Eventbrite)
Number of NYE firework displays (source: Eventbrite)
Searches for 'New Year's Eve Events' (source: Google Ads)
Searches for 'New Year's Eve Party' (source: Google Ads)
Social sentiment ('wow' BuzzSumo)
Number of bars per 100,000 people (source: Companies House)
Number of accidents in 2020 (source: Gov Data)
Almost all metrics were weighted per 100k people to come up with the final ranking.