Places for People: Is Shared Ownership right for you?
16th October 2023
Get on the property ladder with Shared Ownership
Whether taking your first step on the property ladder or getting back onto it after owning a home, the Shared Ownership scheme could suit you.
Shared Ownership is a scheme shrouded in mystery that many people are unaware of before researching their home-buying options. No matter how you find your dream home, it's essential to investigate your options before potentially making the biggest purchase of your life.
So, what is Shared Ownership, and could it be viable for you? Here's everything you need to know about the scheme.
What is Shared Ownership?
Shared Ownership is a government-backed scheme that enables people who couldn't afford to own a home the traditional way to get on the property ladder.
Under the scheme, buyers can usually gain a mortgage for 25%-75% of their chosen home's value whilst paying a small amount of rent to a housing provider, such as Places for People, who own the remaining share.
Who is eligible for Shared Ownership?
Customers considering the Shared Ownership scheme must meet a few criteria to qualify for the support.
Firstly, to be eligible for Shared Ownership, you need to be a first time buyer or have previously owned a home but now be financially unable to own one the traditional way.
Secondly, your household's annual income must be under £80,000 (£90,000 in London) to qualify for the scheme.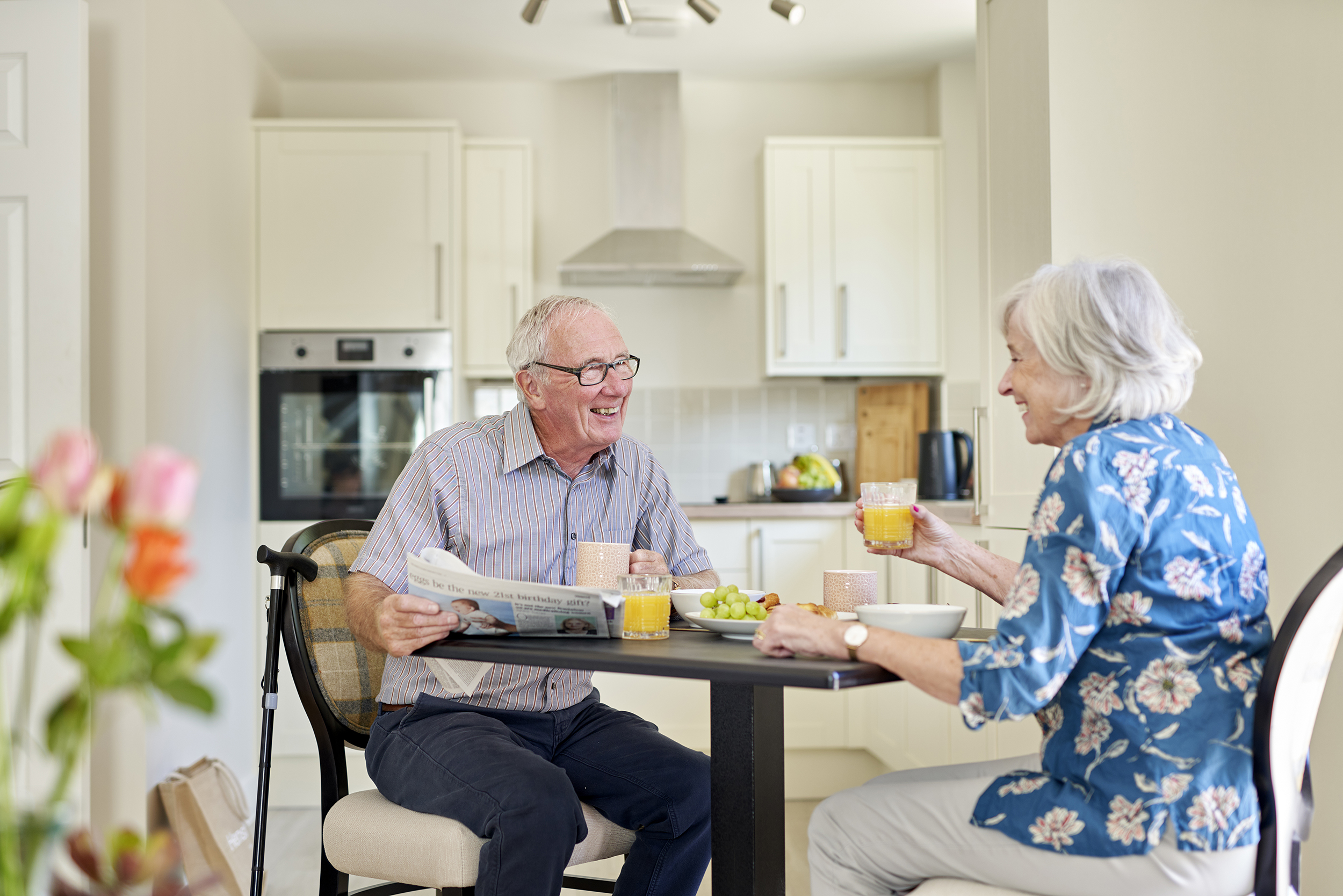 Benefits of Shared Ownership
Shared Ownership has many benefits, some of which might not be as obvious as you think. Here are just a few pros to Shared Ownership homes.
Lower home deposit
Every home-buying journey starts with a deposit. However, with rising property prices and the general cost of living, saving a healthy deposit is more challenging than ever.
Thankfully, Shared Ownership may hold the solution.
As you own between 25%-75% of your home with Shared Ownership, your mortgage is much smaller, meaning your deposit can be considerably smaller than it would be if you were buying your dream home the traditional way.
It gives home buyers more flexibility
The great thing about Shared Ownership is that it's a scheme that works around you, your lifestyle, and your changing financial situation.
With Shared Ownership, you can choose to increase your ownership percentage as your financial situation changes, through a process known as staircasing. If you your housing provider permits 100% ownership, and you decide to staircase to this, they can usually transfer the freehold to you. Purchasing an apartment will remain a leasehold, just like on the free market.
The scheme's flexibility can be particularly beneficial if you need more funds to buy your dream home outright but expect your income or savings to increase.
Financial security
As you're buying a percentage of the home, Shared Ownership provides you with more financial security than renting a property.
As mentioned above, as a Shared Ownership home buyer , you can increase your ownership percentage through staircasing. Staircasing has no obligations or limitations in some cases, so you could increase your ownership to 100% if your provider allows you to, providing you with financial security in the long term.
It's growing in popularity
The popularity of Shared Ownership is rapidly increasing. With the continued bump in property rent and the end of the Help to Buy: Equity Loan scheme, many experts predict that the demand for Shared Ownership will only increase.
And it's not just growing in popularity with buyers. More lenders are offering Shared Ownership mortgages than ever before, including Lloyds Bank, Nationwide and Santander.
Cons to Shared Ownership
Although Shared Ownership offers a range of benefits, it's important to remember that it only suits some. In the interest of fairness, we must also inform you of some potential cons to Shared Ownership homes; these include:
Not all lenders offer mortgages on Shared Ownership properties
Although the growing popularity of Shared Ownership has encouraged some major lenders like Lloyds Bank and Santander to offer mortgages on these properties, some other big lenders still refuse to. This might cause an issue if you have a preferred lender or have restrictions on the lender you choose to fund your new home.
Shared Ownership homes are bought and sold on a leasehold basis
Leasehold ownership works as an extended tenancy agreement, where the lease you're given at the beginning of your occupancy decreases in length each year, meaning your home could be bought or sold by housing providers during this time.
If you choose to sell your home before gaining 100% ownership, you must first inform your housing provider so they can source a buyer for your share. Once you've told them of your decision, you enter a process known as the 'nomination period.' This is a window of four, eight or 12 weeks (depending on your provider) where they try to find a suitable buyer.
If the provider fails to find a buyer during this period, you are free to sell your share of the property on the open market. However, if they find a purchaser, you can sell your share for no more than its current market value, which is determined by a valuation.
However, suppose you choose to staircase up to 100% ownership of your home. In most cases, you can acquire the freehold from the housing provider and sell your home like any other property on the open market.
Stamp Duty still applies
As a Shared Ownership buyer, you can pay Stamp Duty on the total value of your home as if you were buying outright, or you can choose to defer the payment until you own 80% of the property's value. This can be an unexpected expense that some home buyers only factor in if they are aware of this rule.
There are some restrictions to the improvements you can make
Although you can make as many improvements to the interior of your home as you wish, there may be some restrictions on what improvements you can make to the exterior and floor plan. You may need to seek permission from the housing provider before making structural alterations to your home.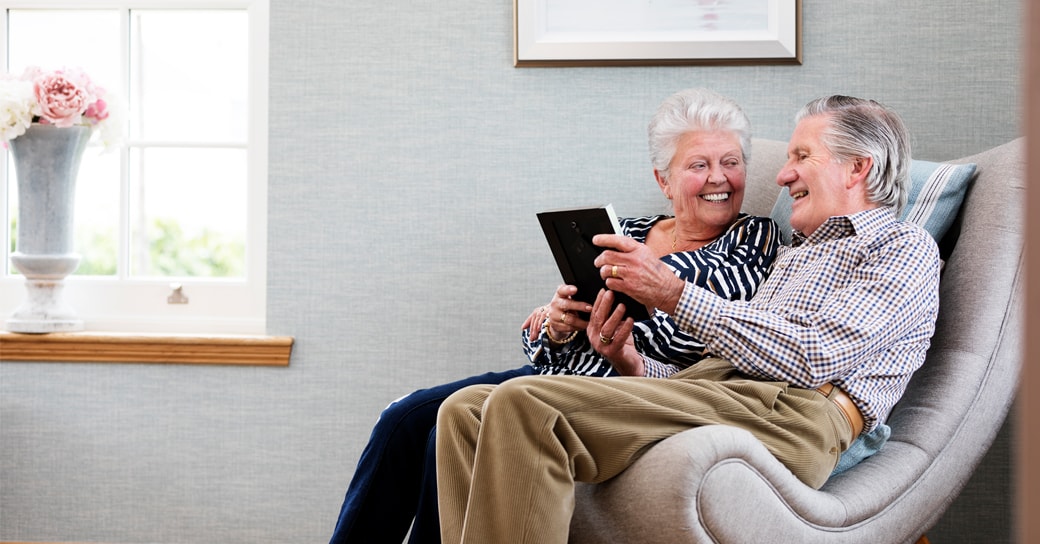 Why choose Places for People
Places for People is the UK's leading social enterprise; we develop, manage and support thriving Communities nationwide. As a housing provider with over 50 years of experience in developing and managing homes, we deliver home solutions for our Customers that improve their lives for the better.
With a Shared Ownership home from Places for People, you're not just buying into a home but a community too. We design our homes with the modern customer in mind. Our homes feature more storage than the usual new-build homes, with a conscious focus on maximising light and functionality – so your home can provide a positive environment that adapts with your changing needs.
Share to Buy is a one stop shop for affordable homes. On our website, you can search for properties, compare mortgages and find out all you need to know about alternative home-buying schemes such as Shared Ownership via our article index.