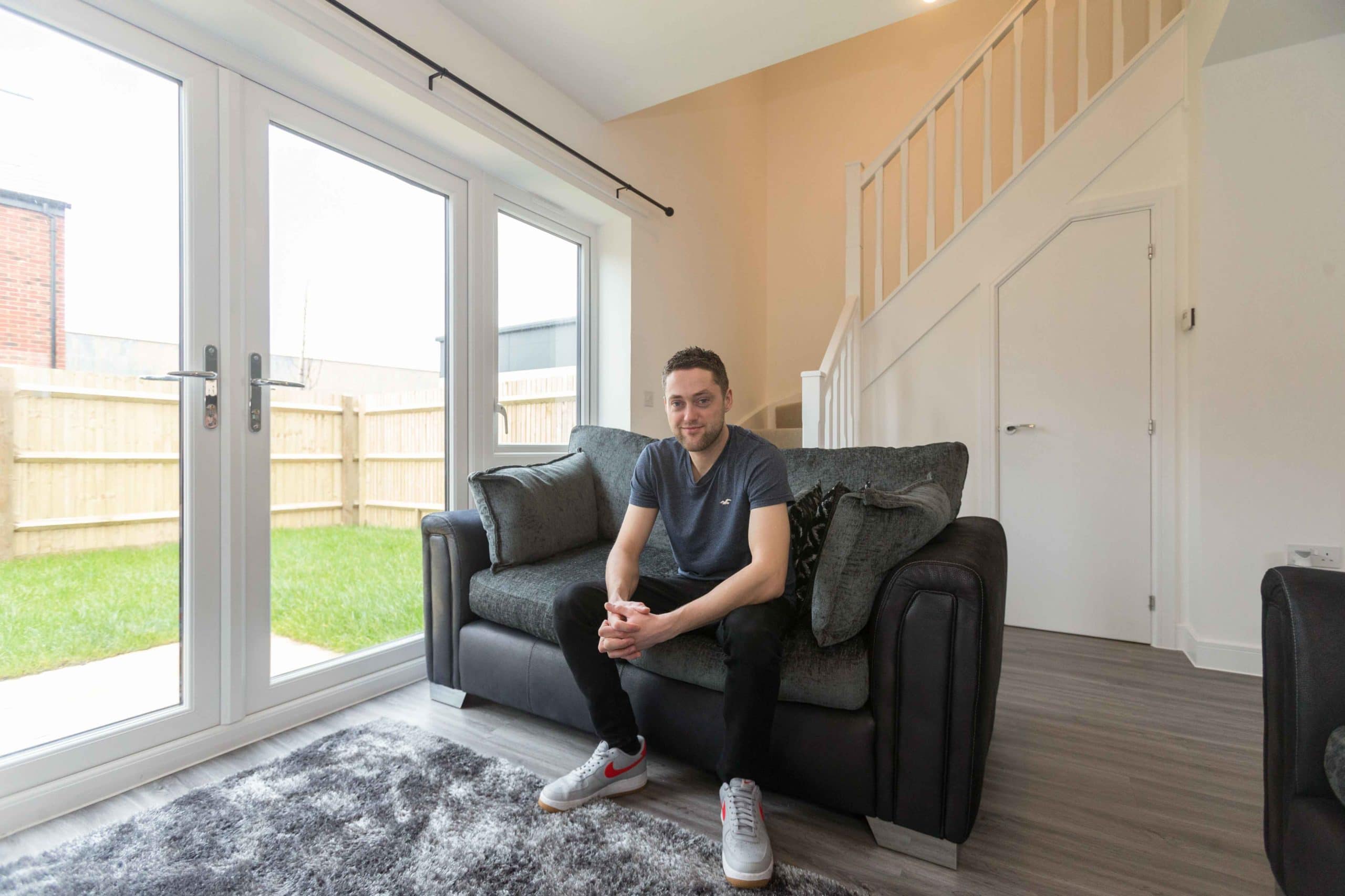 Radian Homes: Matthew stepped onto the property ladder with Shared Ownership
19th August 2020
First time buyer finds his ideal home in Gosport, Hampshire!
When Matthew Taylor moved back in with his mum to save in order to buy a house, he did not imagine that he'd be able to get a deposit together in just eight months. Recent research by agents Hamptons International suggests it could take up to 10 years for a first time buyer to save for a deposit, but thanks to Shared Ownership with Radian Homes, 27-year-old Matthew managed to purchase his first home at Daedalus Village earlier this year.
Matthew explains: "I was renting a flat by myself, but quickly realised how much of a waste of money it felt. I moved home and put the money saved on renting aside, as well as picking up some extra shifts at work, which allowed me to save enough in less than a year. Researching my affordability options, I discovered Shared Ownership, and when I saw the billboards for Daedalus Village advertising homes available through the scheme, I was excited. The location is great: 25 minutes from Southampton Airport where I work, but so quiet and peaceful next to the Solent. I couldn't ask for more."
"The process of buying through Radian Homes was really straightforward," Matthew says. "It took a couple of months, but I was happy to be patient as it meant I was able to get on the ladder by myself. My mortgage is around £250, and my rent is less than £400, so my outgoings here are less than I was saving, which is great."
Speaking about his new home, Matthew says: "My one bedroom house is ideal for me living alone. I bought off-plan, which allowed me to choose certain fixtures and fittings, so I still feel like I've put my stamp on the place – and means I don't need to decorate further as a result. My previous rental property was unfurnished, so when I moved here, I had all my furniture to bring with me, and that certainly helped to make it feel more like mine. I love my home and having my own space, so I'd definitely be keen to staircase eventually."
Shared Ownership is an affordable home ownership scheme designed to help people get onto – or up – the property ladder. It does this by offering purchasers the opportunity to buy a share of a home, while paying a subsidised rent on the remaining share – this makes buying a home more achievable as purchasers only have to save for a deposit on the share bought (rather than the full market value).
Radian Homes has just launched the next chapter at Daedalus Village – 80 one and two bedroom Shared Ownership apartments and houses, thoughtfully designed to encompass the location's rich heritage. The character of the former naval buildings is complemented by a new, enhanced style that will see the heritage of this remarkable location preserved for generations to come.
Built around large, open green spaces that reflect the surrounding landscape of the Hampshire countryside, every home is finished to a high specification with large windows to flood each home with natural light.
Set in the charming seaside town of Lee-on-the-Solent, the new homes Daedalus Village are just a short stroll from panoramic views across The Solent, with acres of green space to explore and the convenience of the high street on your doorstep.
One and two bedroom homes at Daedalus Village start from £54,000 for 30% share – find out more.
Share to Buy is a one stop shop for affordable homes. On our website, you can search for properties, compare mortgages and find out all you need to know about alternative home buying schemes such as Shared Ownership and Help to Buy via our FAQs and guides.