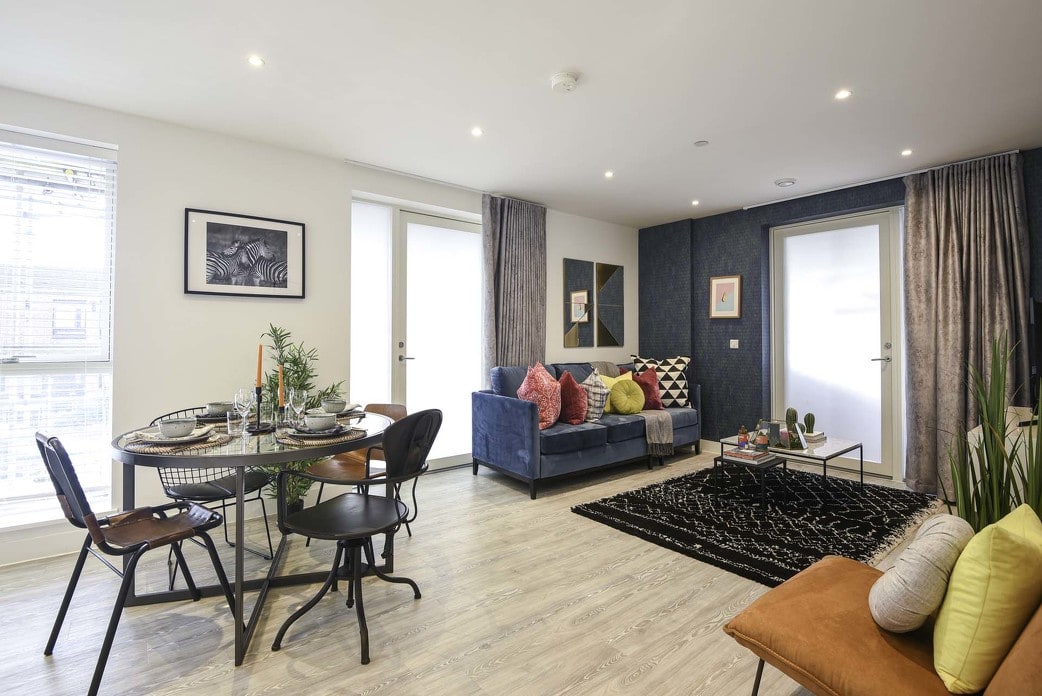 Share to Buy Expert Sessions: Webinar with JLL
16th June 2020
Live webinar offering an overview of the first time buyer market
On Tuesday 16th June 2020, we held the seventh instalment of our new webinar series – Share to Buy's Expert Sessions. Why buy now? An overview of the first time buyer market was hosted by Share to Buy's Jade Turnstill, alongside Holly Stock, Eloise Robins and Kimberly Markiewicz from JLL.
You can watch a recording of the webinar here:

The session discussed Shared Ownership, Help to Buy, housing market forecasts and buyers changing priorities while shining a spotlight on some of their qualifying homes available to first time buyers. The webinar then moved on to a live Q&A session with questions coming directly from the audience, covering everything from which home-buying scheme is right for you to changes in house prices.
Viewers were also provided with information about a number of JLL's developments including Shared Ownership homes at Helix (Brent, North West London) and Westerham House (Edenbridge, Kent), and Help to Buy properties at Wyndham Studios (Southwark, South London) and Harrow One (Harrow, Greater London)
If you have any questions for JLL or want to find out more about their homes, you can contact them via residential.jll.co.uk
The next seminar will be hosted by L&Q at 6pm on Tuesday 23rd June. To keep up to date with all future webinars, be sure to follow our social media channels and keep an eye on our Share to Buy Expert Sessions landing page for weekly updates.
Share to Buy is a one stop shop for affordable homes. On our website, you can search for properties, learn about the mortgage process and find out all you need to know about alternative home buying schemes such as Shared Ownership and Help to Buy via our FAQs and guides.