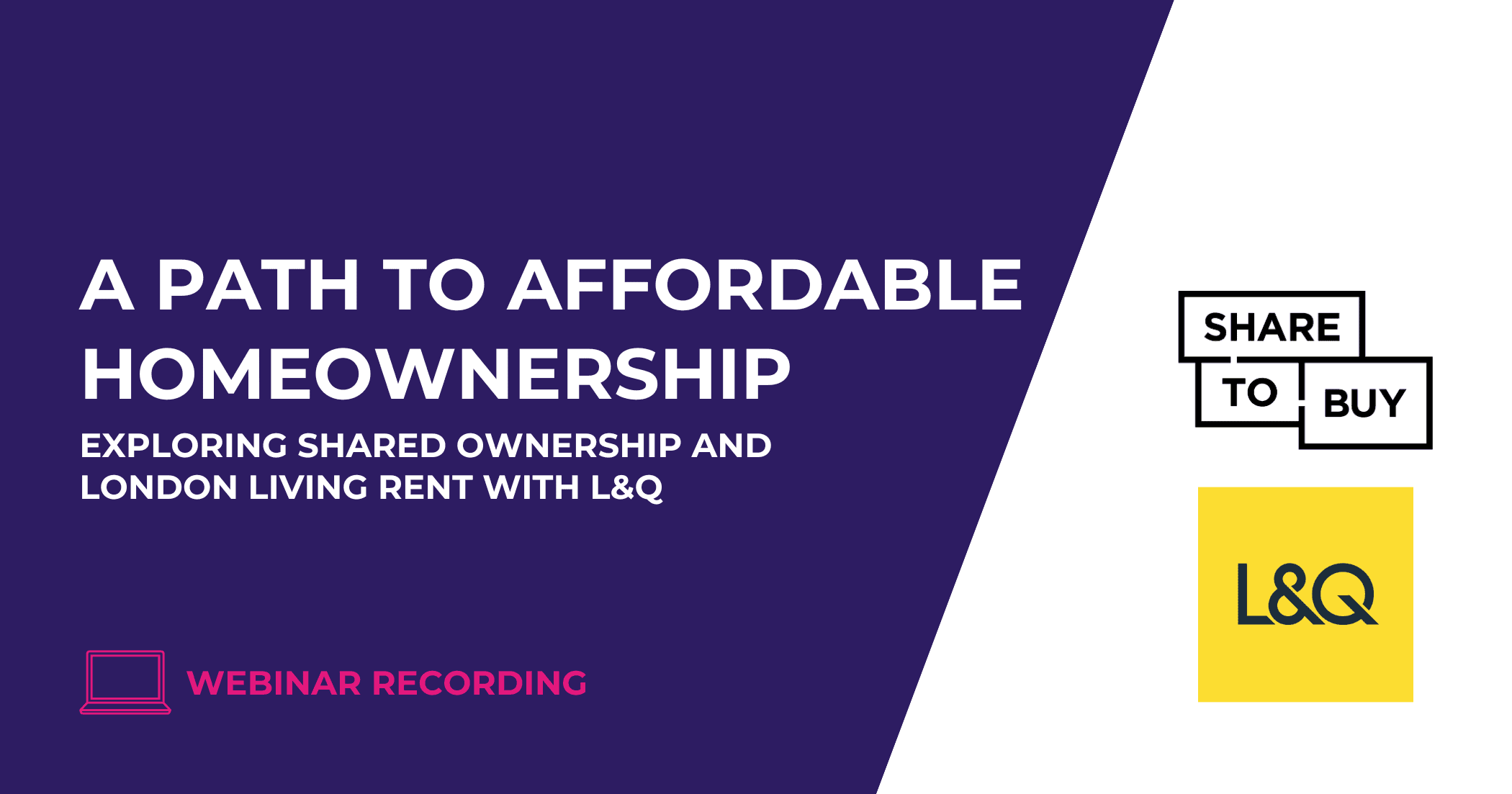 Watch Share to Buy and L&Q's home-buying webinar
4th May 2023
Discover Shared Ownership and London Living Rent
On Thursday 4th May 2023, Share to Buy's Jade Turnstill was joined by Andrea Palmer, Nicki Clark and Francesca Purbrick from L&Q for a live home-buying webinar.
The session discussed the different alternative home-buying options available to first time buyers including Shared Ownership, Resales and London Living Rent. The webinar also offered information about some of L&Q's new developments including Queen's Quarter in Croydon, before opening up to a live Q&A with the audience.
If you missed the live webinar, you can view the presentation slides here and watch a recording of the session below: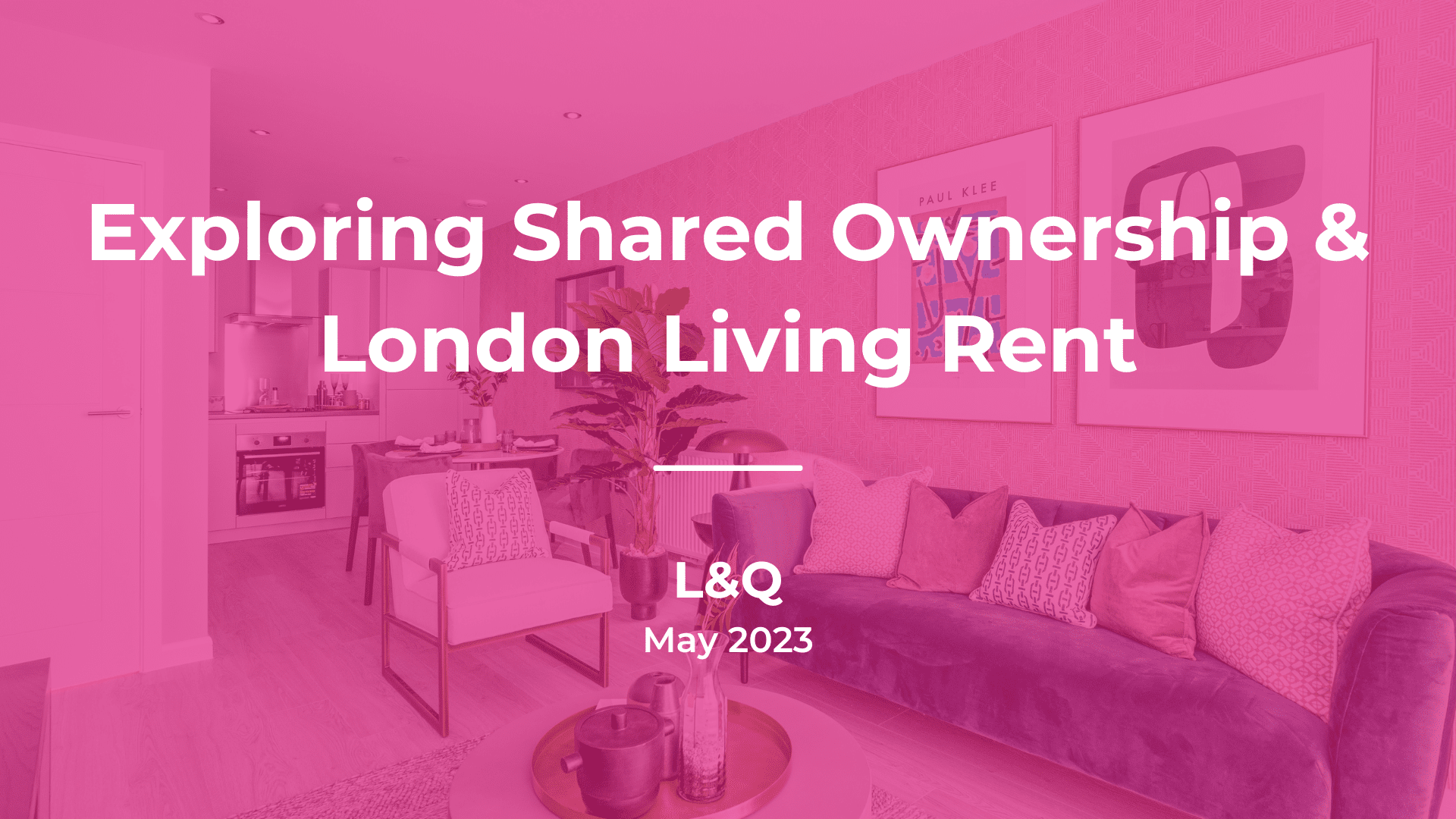 Access L&Q's complete guide to Shared Ownership, and discover LLR homes at Queen's Quarter. If you have any further questions regarding available homes or tenures discussed in this webinar, please contact L&Q.
Share to Buy is a one stop shop for affordable homes. On our website, you can search for properties, compare mortgages and find out all you need to know about alternative home buying schemes such as Shared Ownership via our article index.