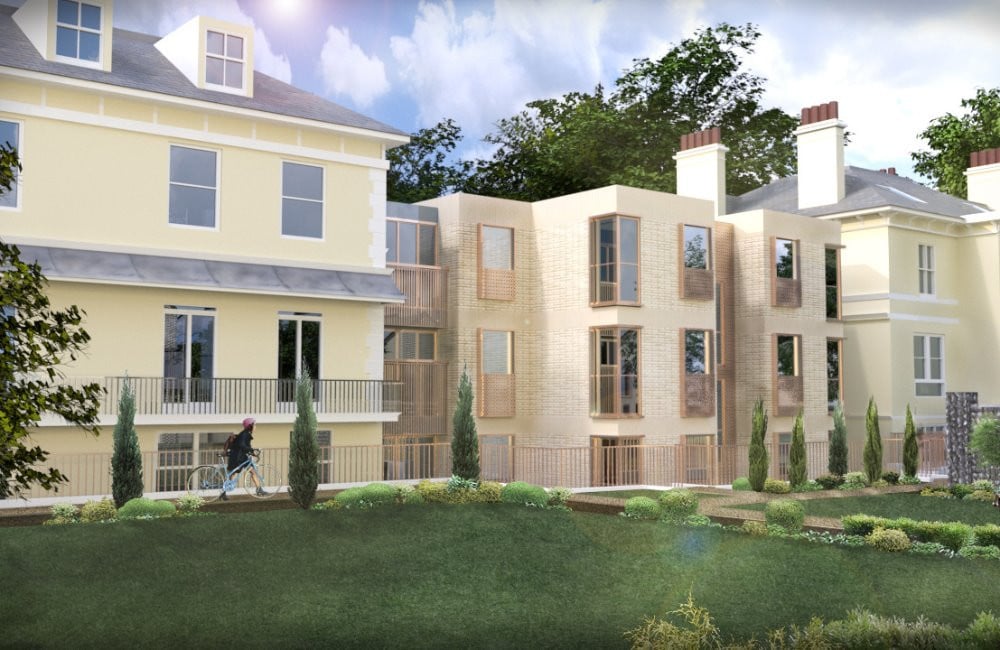 Southern Home Ownership: History and restoration at Preston Road
5th June 2019
Due to its central location in the heart of Brighton & Hove, charming architecture and rich history, our new Shared Ownership development, Preston Road, is a unique property.
Designed around two Victorian villas, which are in the process of being restored and modernised, and a new build connecting building, Preston Road combines period elegance with contemporary living.
The Victorian villas at Preston Road date back to the 1870s, and were originally built as part of the Clermont Estate – which was developed by local tradesman, developer and landowner, Daniel Friend (1816-1902).
Wherever possible, the Victorian history and architecture of the original buildings is being maintained. For example, the large room proportions, generous light-filled sash windows and other original decorative features are being kept and enhanced.
The property's grand staircase and ornate balustrades are also being carefully treated by our expert team of restorers.
While modern conveniences are being added to the entire property to bring it up to the standards expected for contemporary living, we're confident the refurbished villas will retain their unique charm and hark back to their former glory.
Are you looking for a stylish and modern home in Brighton and Hove?
Our brand new Shared Ownership development, Preston Road, is perfectly located in the vibrant city of Brighton and Hove. Featuring a collection of one, two and three-bedroom homes, Preston Road blends contemporary architecture with the beauty of a bygone era.
To receive exclusive monthly email updates about this development, including floorplans, images, open day details, launch dates and prices, register your details with us now on our Preston Road webpage.