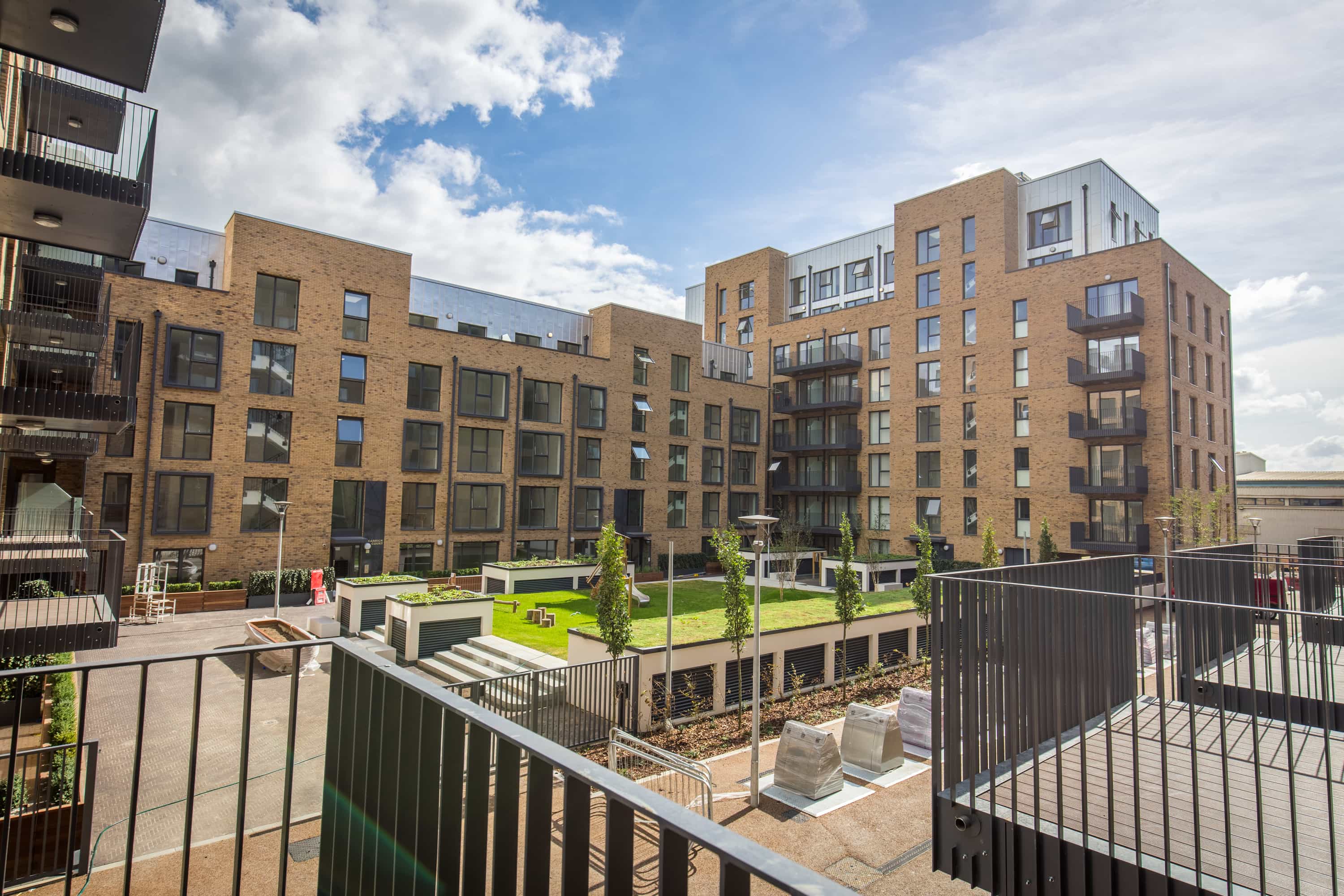 Southern Home Ownership: Riverfront living at Bow River Village
20th May 2019
Since 2012, East London has seen growth and investment that has lasted long after the end of the London Olympics seven years ago. Among the areas that have seen steady growth in property prices is Bromley-by-Bow in the Lower Lea Valley.
Multi-million pound investment and a detailed masterplan is changing the face of Bow, creating a new town centre and bringing commercial opportunities, refurbished infrastructure, and thousands of new homes. Enabling first time buyers to realise the potential of living in the area, Southern Home Ownership is launching new Shared Ownership homes at their waterfront development, Bow River Village.
Sales and Marketing Director for Southern Housing Group, Tariq Qureshi, comments: "The Lower Lea Valley is one of London's historic waterways and has seen new life since the London Olympics first cast its spotlight on the area. Bromley-by-Bow is quickly becoming a first time buyer hotspot as potential buyers continue to look east for new builds and vibrant neighbourhoods. We are proud to be part of the area's redevelopment, providing new homes and an accessible route onto the property ladder.
"River living in London comes at a premium; our Shared Ownership homes at Bow River Village offer buyers an opportunity to purchase their first home without having to sacrifice space and connectivity."
Bow River Village is a multi-phase regeneration scheme built on a former industrial site on the banks of the River Lea, London's second longest river. This latest Shared Ownership launch follows the success of previous phases and is comprised of 16 one, two, and three bedroom apartments, with access to the peaceful River Lea. In addition to new homes, the scheme is also helping to develop the local area – a new riverside path and public bridge will connect the opposing banks of the river, making the area more connected and accessible.
Bright and minimalist Scandinavian style characterises the apartments' interiors, featuring open plan living spaces full of natural light and contemporary kitchens complete with high-end, integrated appliances – plus each apartment comes with a spacious terrace or balcony.
The ambitious and detailed plans for Bromley-by-Bow do not stop with new build homes. Over the next 10 years, Bow will be transformed into a buzzing, riverside neighbourhood perfect for both professionals and young families. Bow is home to a number of independent galleries and independent cafes, and for those that enjoy the outdoors, Victoria Park is a short bike ride away. New primary and secondary schools and efforts to pedestrianise the area will create a family friendly atmosphere for the community.
For those wanting a hassle-free commute into Central London, Bow River Village is walking distance to both Bromley-by-Bow tube station and Bow Church DLR station. Bank is an 11 minute journey on the District line from Bromley-by-Bow, while Canary Wharf can be reached in just eight minutes from Bow Church on the DLR. The area is also served by multiple bus links and cycle paths for those looking for a scenic commute or weekend activity.
Prices for one bedroom homes in Bow River Village start from £133,000 for a 35% share (full market value: £378,000); two bedroom and three bedroom homes start from £178,500 and £204,750, respectively, for a 35% share (full market values start from £510,000 and £585,000).
For more information about Shared Ownership at Bow River Village, please visit shosales.co.uk/bowrivervillage or call 0344 809 9145.
About Southern Home Ownership
Southern Home Ownership is the Shared Ownership division of Southern Housing Group.
Environments we live in play a large part in shaping who we are, which is why Southern Housing Group place an emphasis on developing and building high quality, desirable homes, bringing together people and places to create thriving communities.
One of the oldest and largest Housing Associations in the South East of England, the Group provides more than 27,000 homes for over 72,000 people and is proud to reinvest ever y penny made in providing quality homes and services for customers and local communities.
Southern is recognised as a leader in providing premium homes that shape the way people want to live. They don't just build better buildings – they build better living.