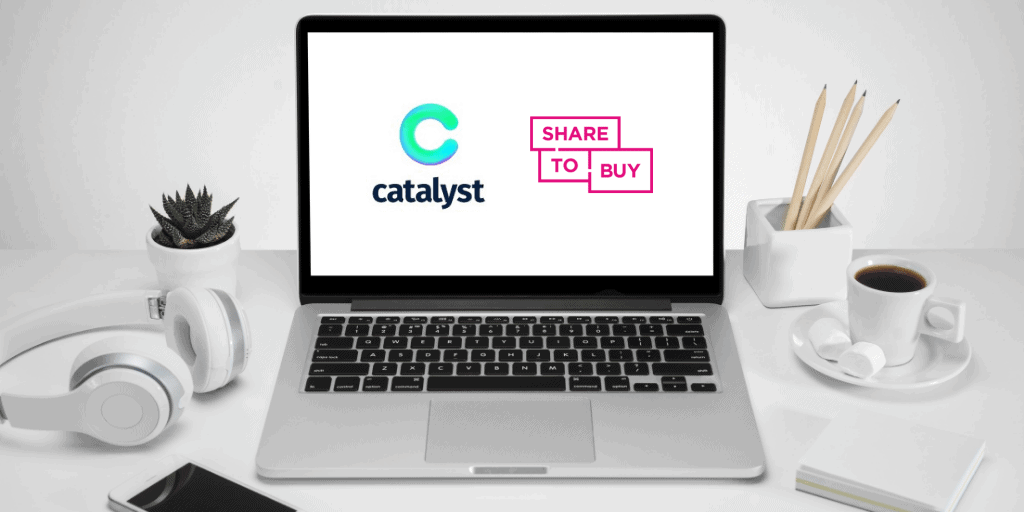 Watch Share to Buy's property hacks webinar with Catalyst New Homes
15th November 2021
Live session discussing top tips for first time buyers
On Monday 15th November 2021, Share to Buy's Jade Turnstill was joined by Joe Farrington and Sam Cox from Catalyst New Homes for a live home-buying webinar.
This session delved into the buying process, with the Catalyst team sharing their top tips for budding buyers who are looking to get on the property ladder. From deciding whether to buy through Shared Ownership or Help to Buy, to working out finances, all the way to moving in tips, the webinar was designed to help buyers go from the very first stages of their property journey, right to unlocking the door of their new home.
Viewers also had the chance to find out more about some of Catalyst's properties, including The Folium in Muswell Hill and The Switch in Wimbledon, before opening up to a live Q&A with the audience.
If you missed the live webinar, you can watch a recording of the session below:
If you have any further questions regarding the homes discussed in this webinar, please contact Catalyst New Homes.
On Share to Buy, you can search for properties, compare mortgages and find out all you need to know about alternative home-buying schemes such as Shared Ownership and Help to Buy.