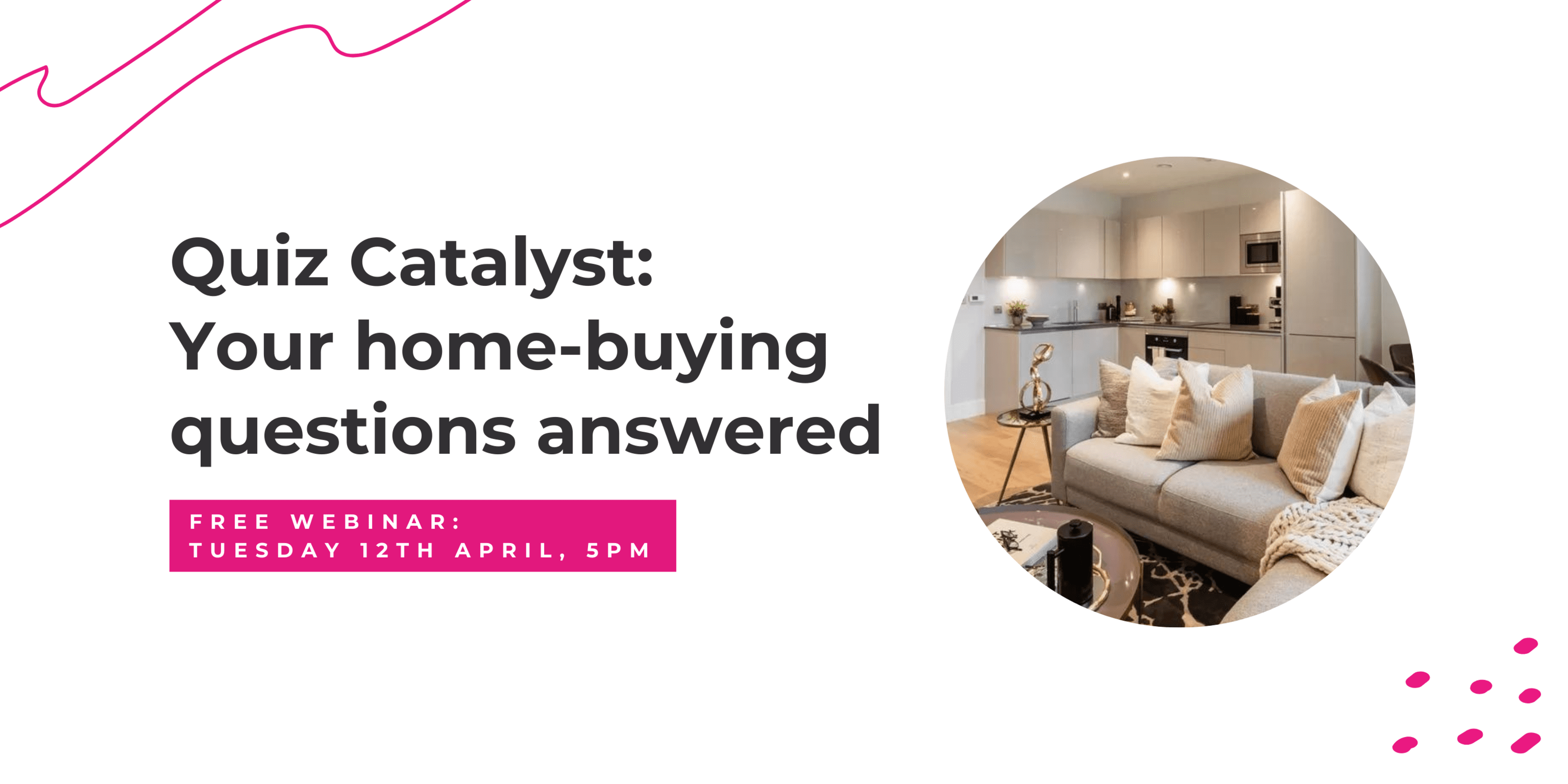 Webinar: Your home-buying questions answered with Catalyst
5th April 2022
Join Catalyst for a live first time buyer webinar this April
Join Catalyst at 5pm on Tuesday 12th April for a webinar where they'll be discussing some of the most frequently asked questions from budding buyers!
Chaired by Share to Buy, this webinar will provide answers to Catalyst's latest 'Quiz Catalyst' campaign, highlighting the most popular questions that have been asked throughout their successful six week campaign where prospective purchasers posed their queries to the team digitally and in-person.
Sam Cox from Catalyst will answer the top five most frequently asked questions and offer information about a fantastic range of developments in London and the South East. Joined by Kyle Wright from Meridian Mortgages, the session will then open up to a live Q&A session with the audience.
Meet Share to Buy
Share to Buy is the country's leading online portal for first time buyers. Established in 2004, our website has become a one stop shop for budding buyers, offering the country's largest listing of Shared Ownership homes for sale.
Meet Catalyst New Homes
Catalyst Housing is a proud member of the G15 group and one of the UK's leading housing providers in London and the South East, managing over 34,000 homes.
Meet Meridian Mortgages
A specialist new build mortgage advisers who have been helping customers buy their dream homes for over 25 years, Meridian Mortgages can help you to find the most suitable mortgage for your needs.
Tune it at 5pm on Tuesday 12th April for 'Quiz Catalyst: Your home-buying questions answered'. Register for a place here! To find out more about Catalyst's latest developments, visit: catalyst.homes
Share to Buy is a one stop shop for affordable homes. On our website, you can search for properties, compare mortgages and find out all you need to know about alternative home buying schemes such as Shared Ownership and Help to Buy.