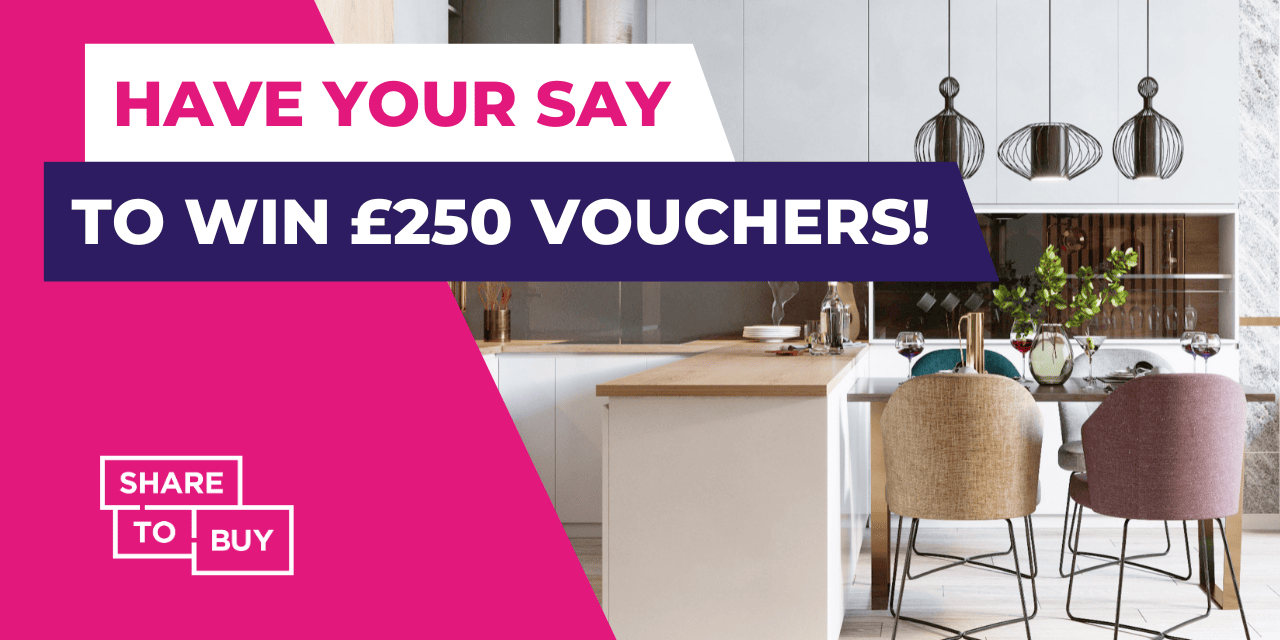 Win a £250 voucher in time for Christmas!
10th November 2023
Complete a short survey to enter our prize draw
Can you spare under 10 minutes to complete our survey and be in with a chance of winning a £250 gift card in time for Christmas and the January sales?
As the country's leading affordable homeownership property portal, Share to Buy would like to find out more about buyers' intentions as we head into 2024. Our survey will ask questions about you, your expectations as a potential purchaser and when you hope to get on the property ladder.
All participants will be given the option of entering our random prize draw at the end of the survey. Two winners will be selected at random, and will get the choice of a £250 voucher for one of six stores – either IKEA, B&Q, Amazon, Marks & Spencer, John Lewis or Next. Winners will be contacted via email by Wednesday 20th December.
Thank you for taking part and good luck in the prize draw!
Share to Buy is a one stop shop for affordable homes. On our website, you can search for properties, compare mortgages and find out all you need to know about alternative home-buying schemes such as Shared Ownership via our article index.