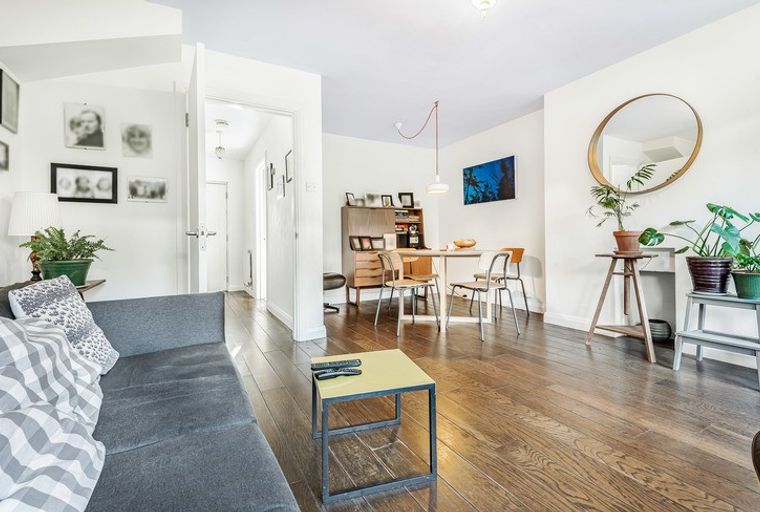 City of London · Shared Ownership Resale
Share percentage 40%, full price £750,000
Helping you along the buying process
What is Shared Ownership?
Shared Ownership is an affordable home ownership scheme which makes it easier for eligible purchasers to get on the property ladder. Buyers get a mortgage for the share they can afford, and pay rent on the remaining share.
The steps to find your new Shared Ownership home
Research
We have a wealth of tools, FAQs, guides and blogs to help you understand your options
Search for a property
Find the right home for you in Teddington and register your interest
Speak to the specialists
Contact a Mortgage Broker and Solicitor Panels to help you through the buying process
Featured Developers
The major providers of Shared Ownership, Help to Buy and other affordable ways to buy a home in Teddington and nationwide have their homes listed on Share to Buy.
Find your home with Share to Buy
Learn more about the UK's leading first time buyer property portal, specialising in affordable home ownership options including Shared Ownership and Help to Buy
Start your search today
Who are Share to Buy?
Share to Buy is the leading online portal for Shared Ownership properties. Established in 2004 as the UK's first specialist online mortgage broker for affordable home ownership products, the site has since developed into a one stop shop for first time buyers, offering the country's largest listing of Shared Ownership homes from many of the UK's biggest housing providers.
Why should I register with Share to Buy?
Share to Buy is the nation's biggest and best established affordable home ownership property portal, making it the ideal website for first time buyers looking to take that first step onto the property ladder.
Using our property search tool, you can search for homes that suit your needs via filters such as location, number of bedrooms, monthly outgoings and deposit amount. You can also set up alert preferences so you'll be notified when new properties that meet your search are announced by email.
Acting as a one stop shop for first time buyers, Share to Buy also offers handy FAQs and guides, interactive mortgage tools, mortgage broker and conveyancing panels, and live events to help potential purchasers on their home-buying journey.
Shared Ownership Teddington - Shared Ownership Properties for Sale in Teddington - Share to Buy
The prospect of owning a home in an area as special as Teddington can feel out of reach for many first-time buyers. Thankfully though, Shared Ownership homes in Teddington can make that vital first step onto the property ladder closer than you think. Help to Buy homes in Teddington are also ideal for buyers looking to settle down in a location as exceptional as this.
Want to stay updated with Shared Ownership and Help to Buy properties in Teddington? Well, it couldn't be simpler. Just sign up to Share to Buy and register to receive alerts when suitable properties are added to the market.
It is one of the most highly sought-after areas in London and indeed the country as a whole. And it doesn't take long to get an understanding of why that is. Everything about Teddington excels. In almost every respect, this exquisite riverside location represents as good as it gets.
Take, for instance, its restaurants. Today, almost everywhere in Britain boasts an array of restaurants, and the area in and around Teddington is no different. However, Teddington is home to some of the finest in the capital. You can say the same about so many things, such as its incredible shops, pubs and cafes. Sure, you can find all these assets in other parts of the country, but few can hit the exceptionally high standards of Teddington. When it comes to the ordinary, Teddington makes it extraordinary.
There are also all the amazing attractions that you can only find here. These include the many unique historical buildings like Carnegie Library and Teddington Cemetery Chapel, or St. Alban's Church. These sights act like an epic painting of English history, with this wonderful part of London serving as their canvas. And, of course, there's Teddington Lock Bridge, which is not only an icon of the area but also conveniently connects Teddington to the rest of the city.
There is little use underplaying the importance of its position in the capital. Even a place like Teddington benefits from the opportunities and experiences that being part of London provides. The rest of the capital is opened up by the several railway stations which connect to London Waterloo via the likes of Wimbledon, Putney, Kingston Upon Thames and many more.
In essence, the whole city is within your reach, which means many lifetimes worth of experiences awaits you beyond those platforms. Teddington would be remarkable anywhere. When you put it in London though, it's clear why it is one of the most highly desired areas in the whole of the UK.