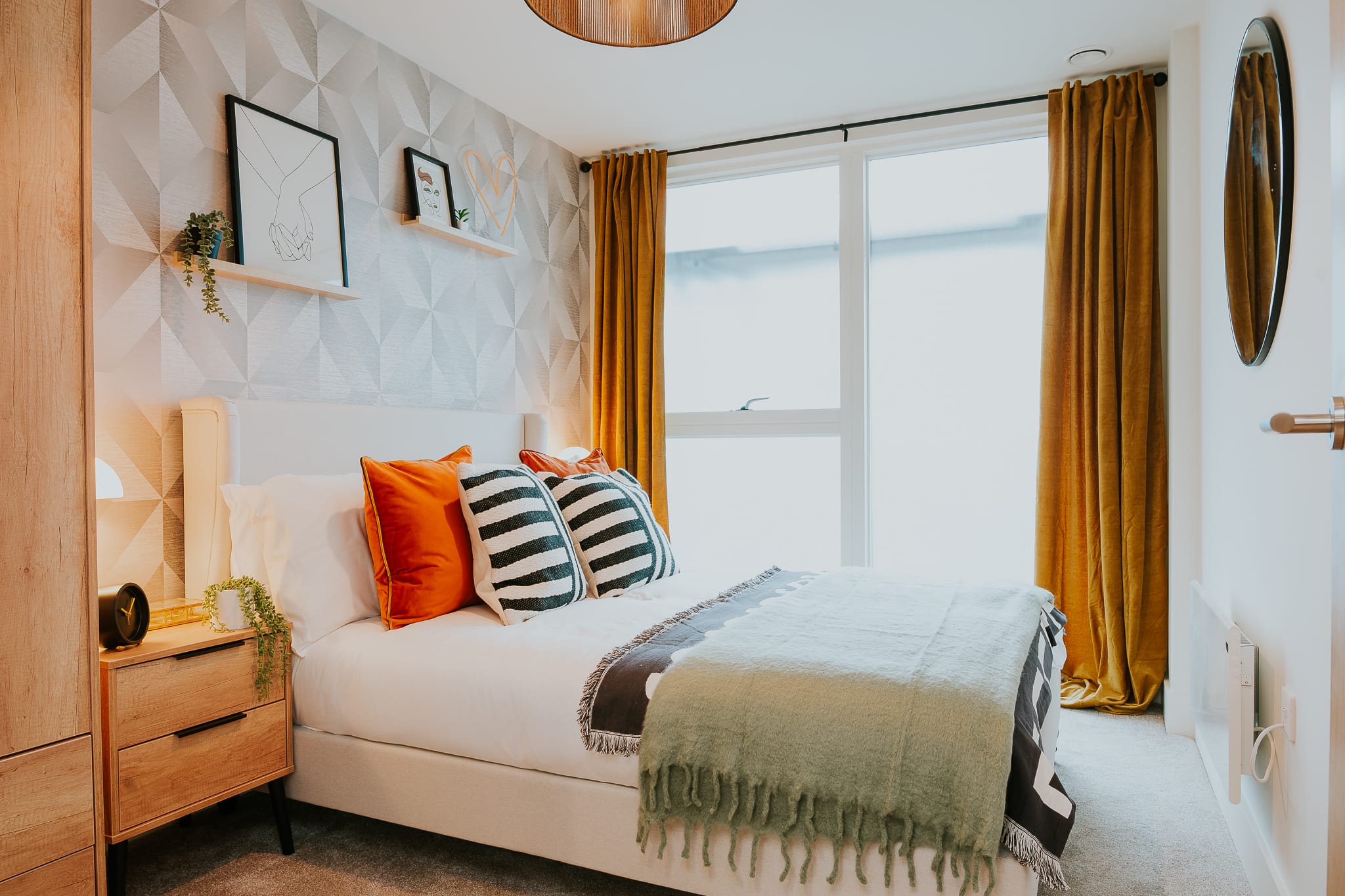 Guinness Homes: Five Shared Ownership myths busted
27th September 2023
One, two and three bedroom homes available at Point Cross, Leeds
Looking to get on the property ladder? Designed with first time buyers in mind, Shared Ownership is one way to buy a property that is helping young people across the country to purchase their own home. But what exactly is Shared Ownership? Experts from national housing association, Guinness Homes, bust some common myths and shine a light on one of the newest and most exciting developments coming to Leeds city centre.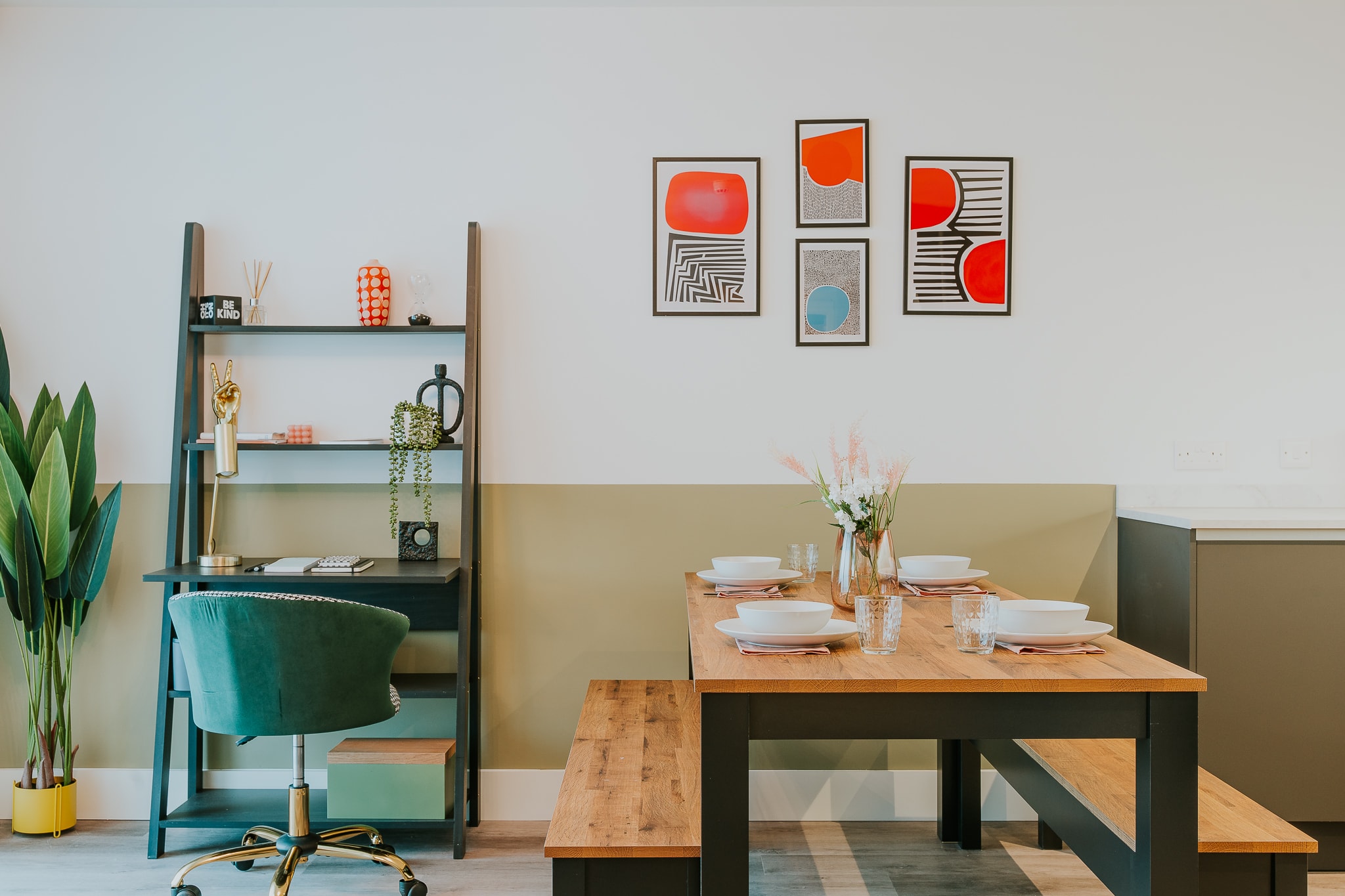 1. Shared Ownership is just renting by another name
FALSE! Shared Ownership allows buyers to purchase a percentage of the property from the housing developer, often between 25%-75% of the market value. Buyers then pay a low monthly rental payment on the remaining unpaid shares in addition to any mortgage costs and service charges.
2. Shared Ownership means you share the home with strangers
FALSE! Shared Ownership actually refers to the percentage of shares in the home that the buyer owns, with the remaining percentage being owned by the developer.
3. Buying Shared Ownership means you can't ever own 100% of your home
FALSE! Residents can purchase more shares in the property over time in a process known as 'staircasing'. This can happen when a resident has built up enough of a deposit to purchase the next percentage portion of the property and decreases the monthly rental amount paid to the housing developer. This can be done in increments or all at once.
4. Shared Ownership is not affordable
FALSE! Because buyers purchase the percentage of the property that they can afford, the deposit for a Shared Ownership home is much smaller than a traditional purchase, making it easier to get on the property ladder. There is no pressure to increase the amount of shares owned, and more can be purchased ad hoc, tailored to the buyer's financial situation.
5. Shared Ownership homes are low quality
FALSE! Affordability doesn't mean a compromise on quality. At Guinness Homes, for example, some developments offer both Shared Ownership and outright sale properties, all of which share the same specification. As with outright sale properties, there are a range of Shared Ownership options aimed at different price points.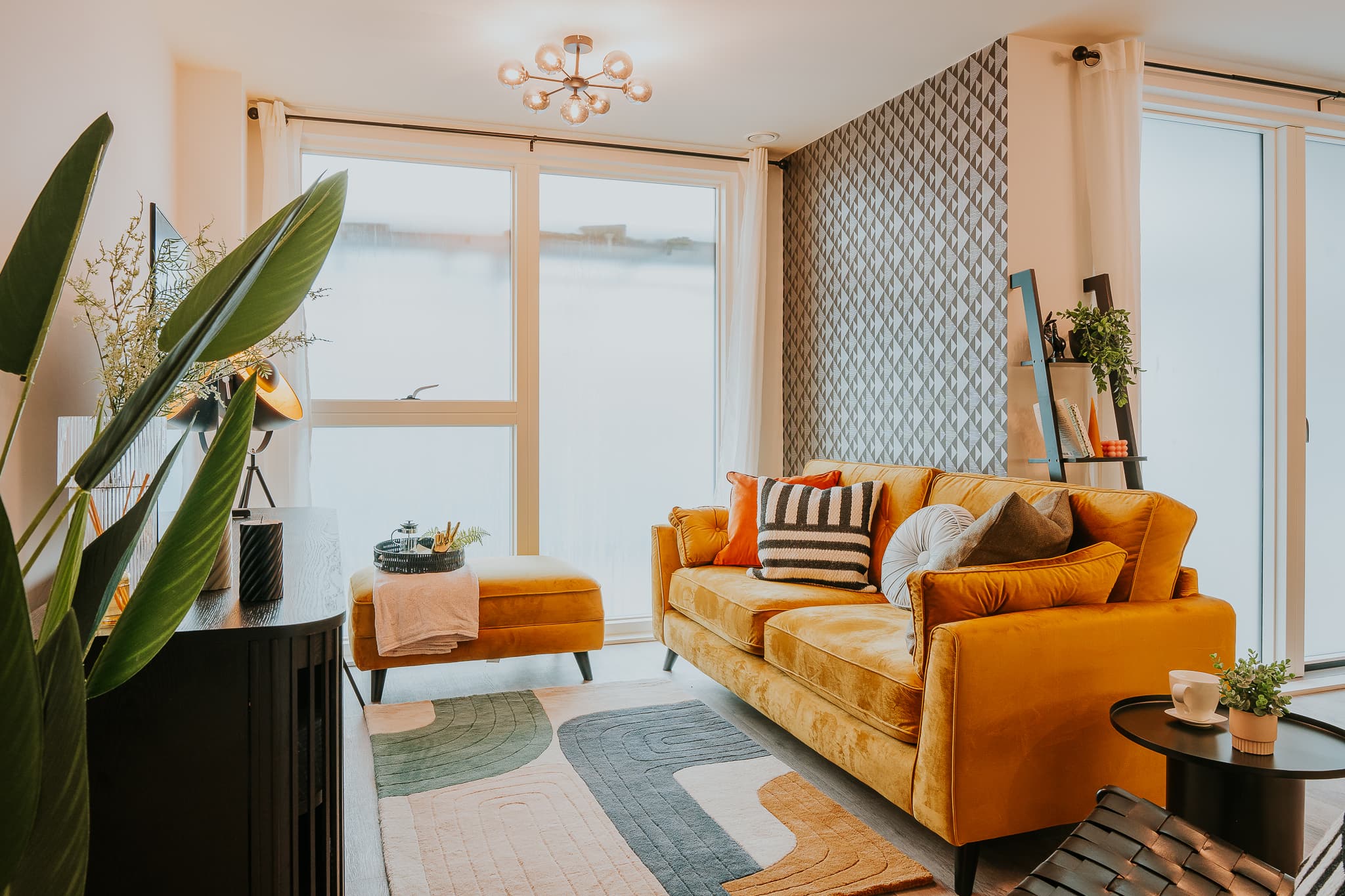 Guinness Homes has launched its new Leeds development, Points Cross, which offers 193 Shared Ownership apartments and duplexes. The apartments feature spacious living rooms designed to maximise natural light, and high-quality fixtures and fittings for luxury city living. The Points Cross development is proof that quality design is for prospective buyers of every budget.
Each home boasts a high specification with modern, contemporary features, including fully fitted kitchen units with marble laminate worktops, an integrated dishwasher/fridge freezer, induction hob, oven and stainless-steel extractor hood. With high-quality brands such as VT kitchen and Living flooring, as well as heated towel rails and carpets to all bedrooms throughout, residents will be able to move in stress-free knowing everything has been taken care of.
Onsite facilities are set to include a café and space for a yoga and wellbeing studio, as well as selected parking availability.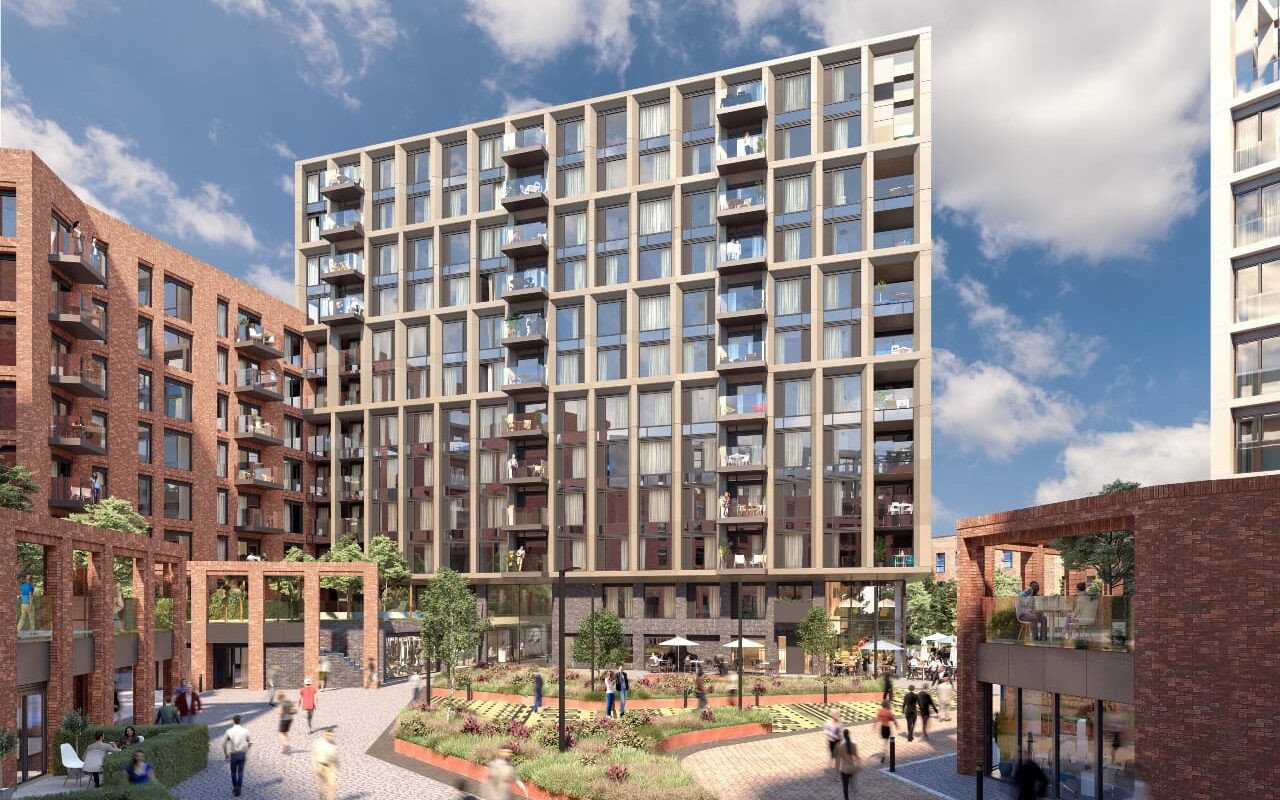 As the largest development in Guinness Homes' 130-year history, with 920 homes planned for completion, Points Cross is set to be a hive of activity, perfectly suited to first time buyers, downsizers, or anyone looking for an affordable home in the very heart of Leeds city centre.
Situated in a dynamic, thriving community, the development perfectly mixes vibrant city living with the tranquillity of a dockside location. Located on Chadwick Street, residents will be moments from the Crown Shopping Centre and a convenient 10-minute walk from Leeds Train Station, with amenities and independent businesses only a stone's throw away.
The first phase of the Shared Ownership development includes 58 one bedroom apartments, 95 two bedroom apartments, 16 three bedroom apartments and 24 three bedroom duplexes, which are now available for reservation. Homes are available for sale through Shared Ownership from a 35% share.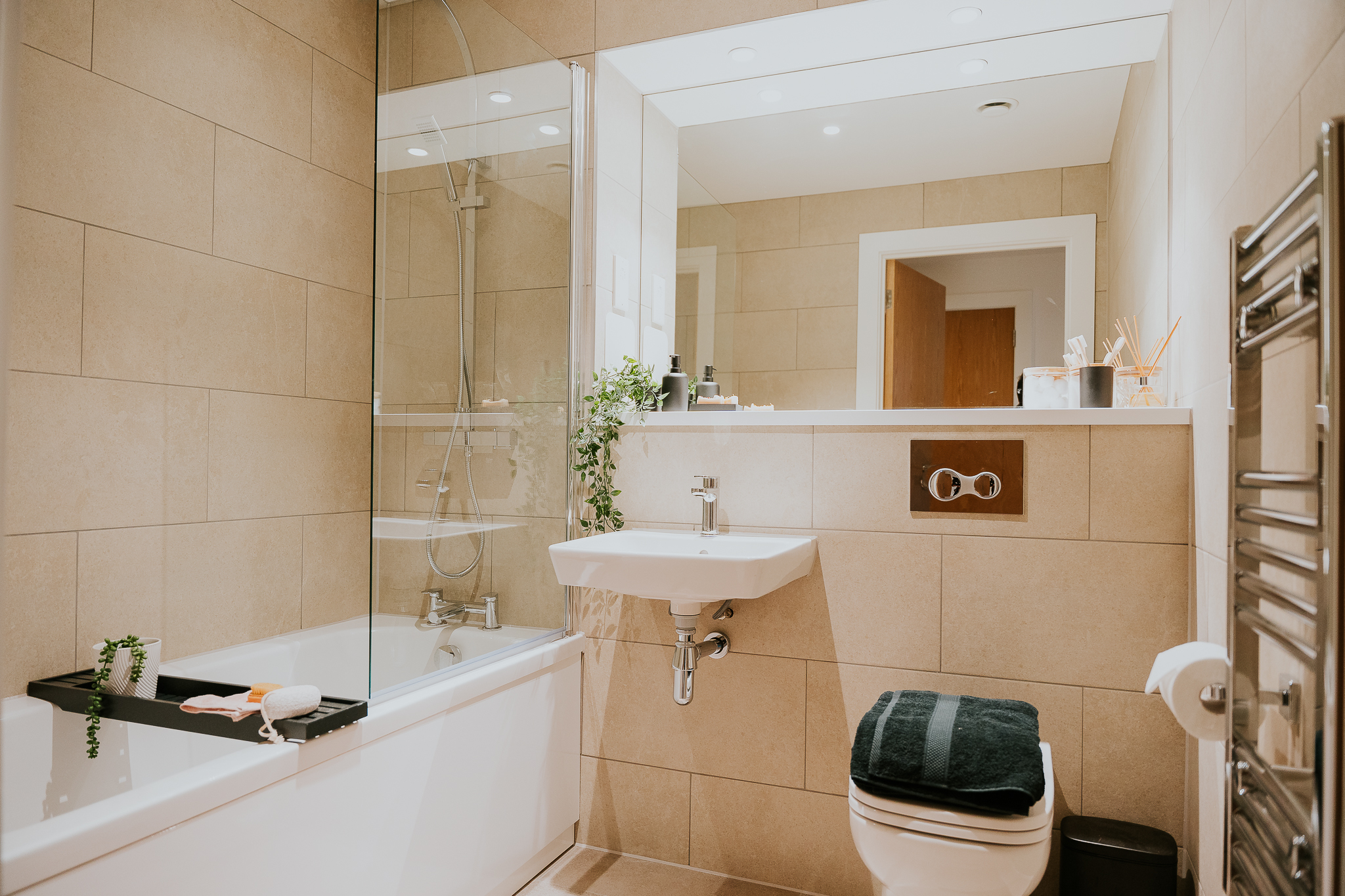 Get in touch!
With high interest in the Points Cross development, prospective homeowners are encouraged to head down to the state-of-the-art two bedroom show home and marketing suite now, where viewings, advice and reservations can take place with the friendly Guinness Homes team.
If you have any questions about Shared Ownership or would like to visit our show home, speak to our sales team today by calling 0113 537 9161 or by visiting guinnesshomes.co.uk/pointscross.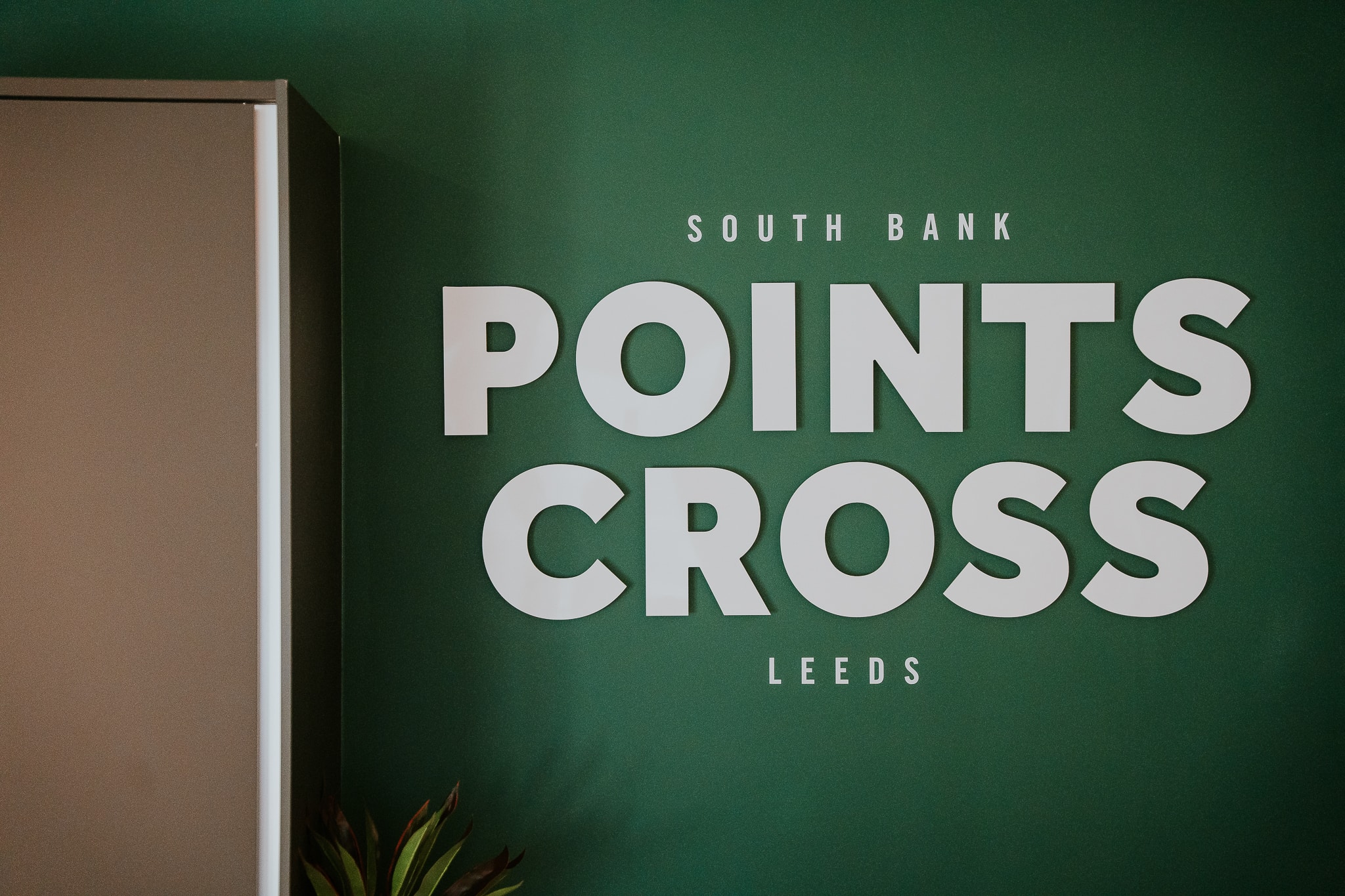 Share to Buy is a one stop shop for affordable homes. On our website, you can search for properties, compare mortgages and find out all you need to know about alternative home-buying schemes such as Shared Ownership via our article index.