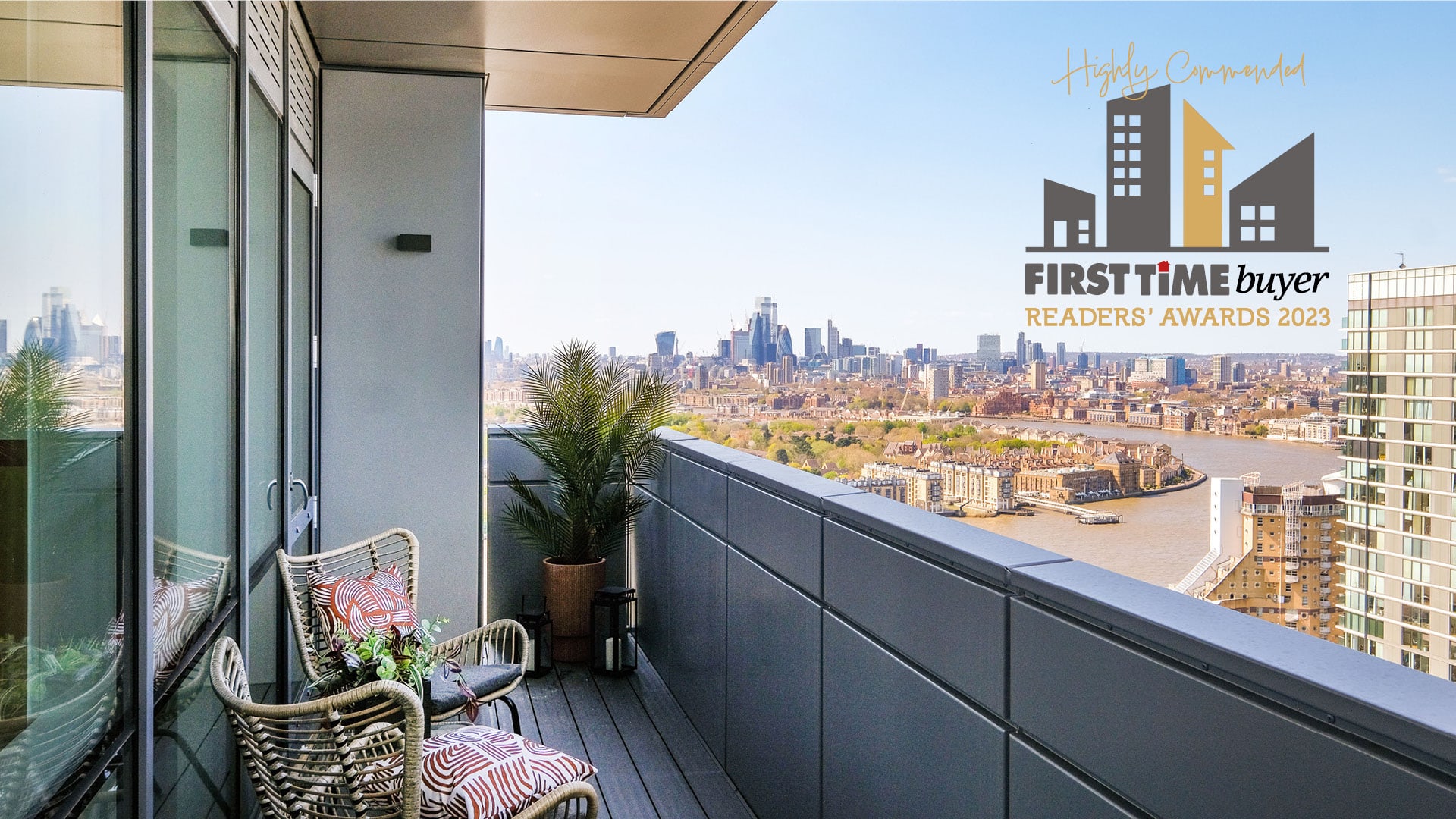 Latimer by Clarion Housing Group: Cutting edge apartment living at Alta at Consort Place
14th October 2023
One and two bedroom Shared Ownership apartments in Canary Wharf
Introducing Alta at Consort Place; a unique offering for first time buyers in an outstanding location. Situated in the heart of Canary Wharf, these apartments are a spectacular addition to the city skyline, combining contemporary living and an exciting new community with infamous east-end history.
Available to buy through Shared Ownership, the stylish one and two bedroom apartments are situated over the highest eight floors of a striking building within Canary Wharf's remarkable new neighbourhood, Consort Place.
Prices at Alta start from just £135,250 (for a 25% share of a one bedroom apartment with a full market value of £541,000). A two bedroom apartment can be purchased from £161,000 (for a 25% share of a home with a full market value of £644,000).
Offering buyers financial certainty, service charges are capped at a rate of £2.66 per square foot for 10 years. The average in Canary Wharf is £7.65 per square foot, making Alta's service charge one of the lowest in the area; a significant attraction for those considering homeownership.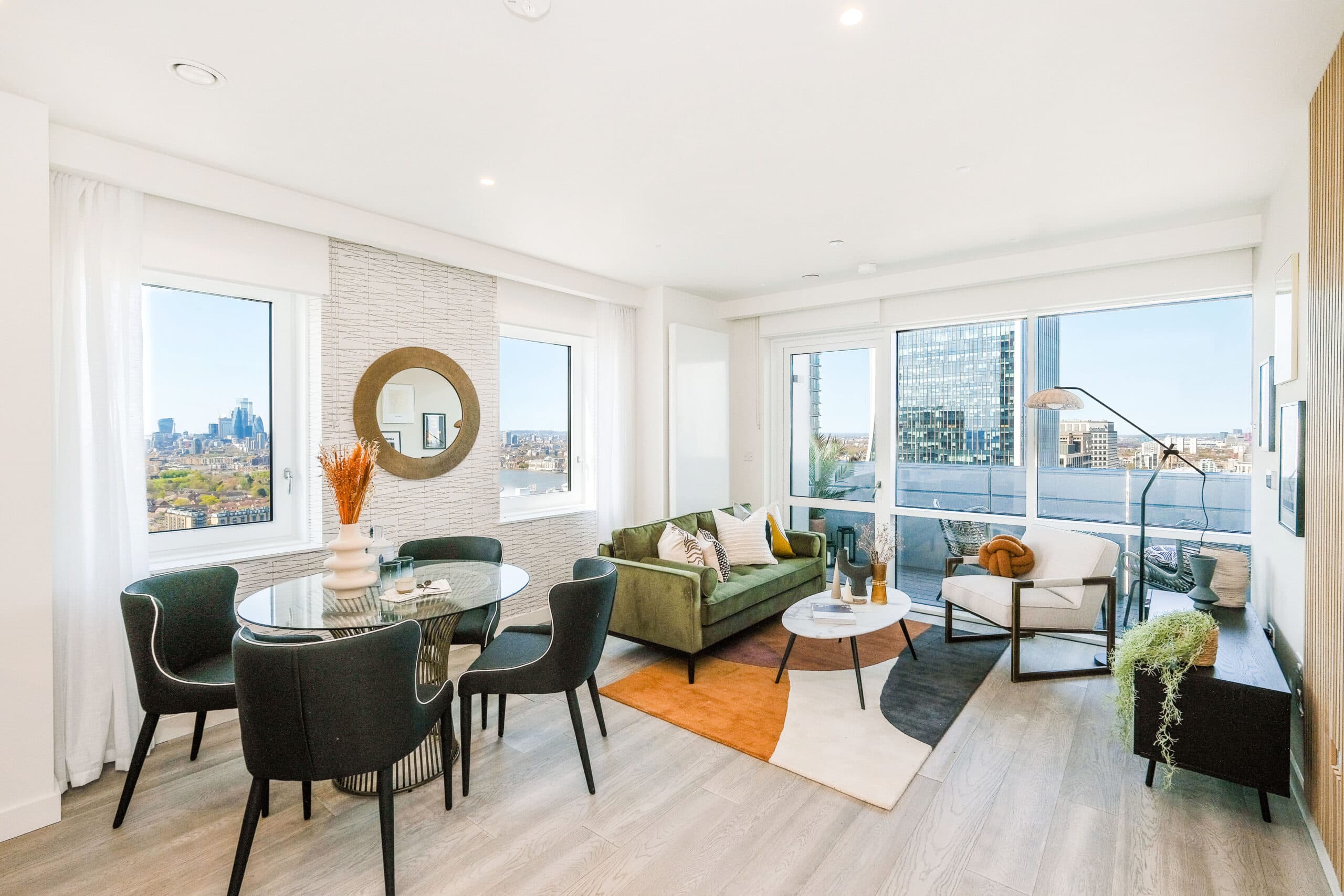 It's all about location
When it comes to taking a step onto the capital's housing ladder, there are few locations that offer such impressive credentials and an affordable and flexible buying scheme to support first time buyers. Opening doors for aspiring homeowners who want to live in Canary Wharf, these Shared Ownership apartments also offer exceptional build quality.
Defined by awe-inspiring views across the city, Alta stands 32 storeys tall as a new addition to the iconic London skyline. These Shared Ownership apartments place residents at the centre of the new neighbourhood.
John Connolly, Head of UK Development at FEC comments: "The terrace and the upper units of the tower offer incredible unobstructed views towards Central London to the west and Greenwich to the south, offering some of the most impressive affordable apartments in the country."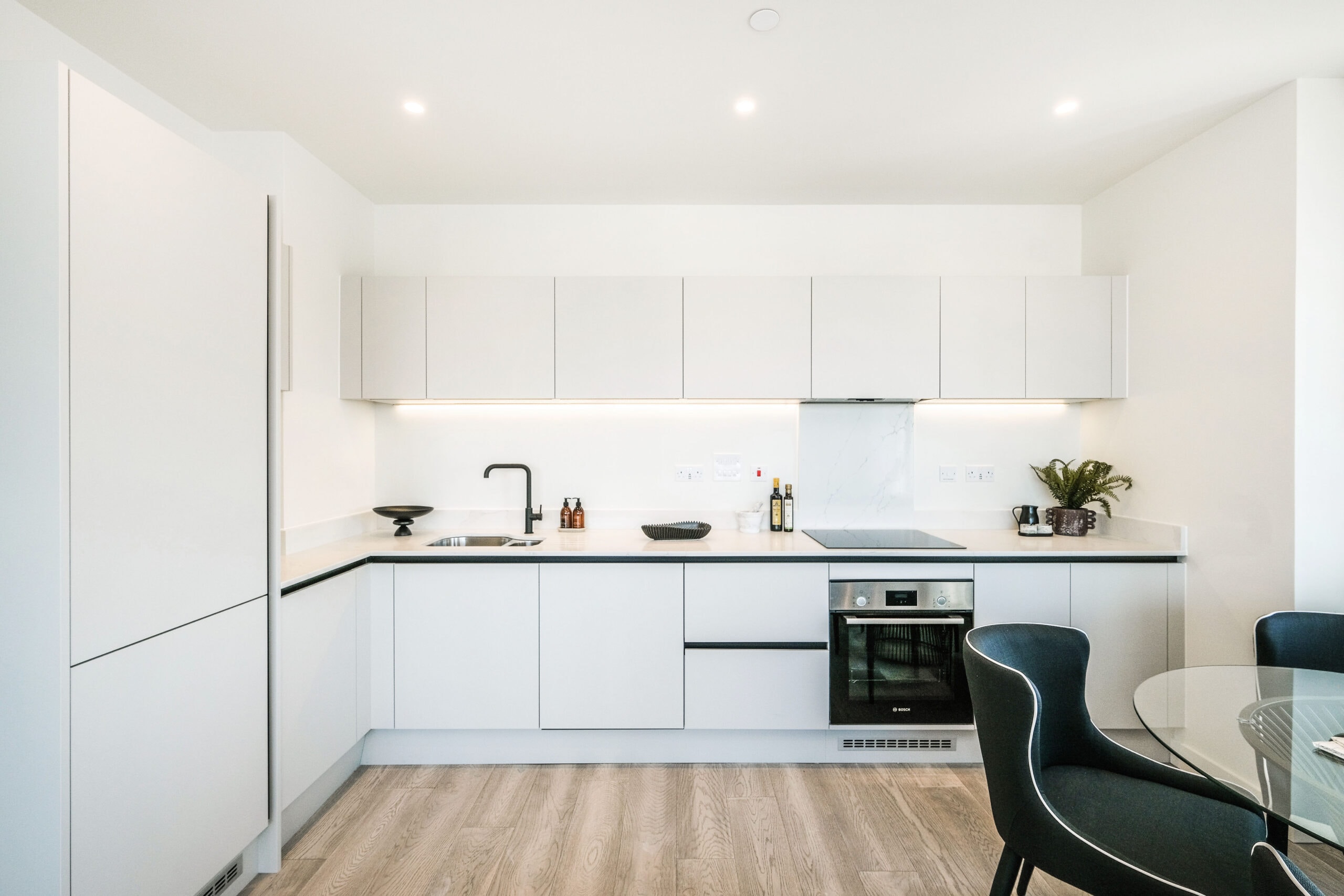 Design detail
The two bedroom show apartment, designed by David Phillips, demonstrates the luxurious yet attainable lifestyle on offer. The home is infused with natural light, further emphasised by the large balcony which accommodates verdant plants, a coffee table and chairs. First time buyers' needs are matched with clever storage spaces, high-quality appliances and a work-from-home area.
Tali Leggett, Design Director at David Phillips comments: "The show home celebrates the appeal of life in Canary Wharf. We incorporated linear shapes throughout the design to subtly emulate the surrounding architecture and Canary Wharf skyline and sourced artwork from local independent designers. Whilst it was key to make the apartment look spectacular, we also wanted to demonstrate how functional the space was for its target audience."
Each home includes a polished specification and versatile layout, designed with modern buyers in mind. The stylish kitchen features matte grey kitchen cabinets and a range of integrated appliances including a fridge/freezer and dishwasher. The bright fully fitted bathrooms include sleek contemporary finishes and bedrooms are both luxurious and relaxing.
Selected homes benefit from impressive private balconies and with the building's unique exterior structure and curved windows, the outstanding views are magnified. Additionally, indoor and outdoor communal spaces with tables and seating, ideal for working or socialising, can be found on level 30. There is also a children's play area on level five.
At Alta, almost everything you'll ever need is available within a few minutes of your home. Even when you want something exceptional, like a stroll through a royal park, an afternoon standing astride the meridian or a night at the 02, you won't have far to travel.
Don't miss your chance to own an outstanding home in the heart of Canary Wharf. Contact us to book your viewing today.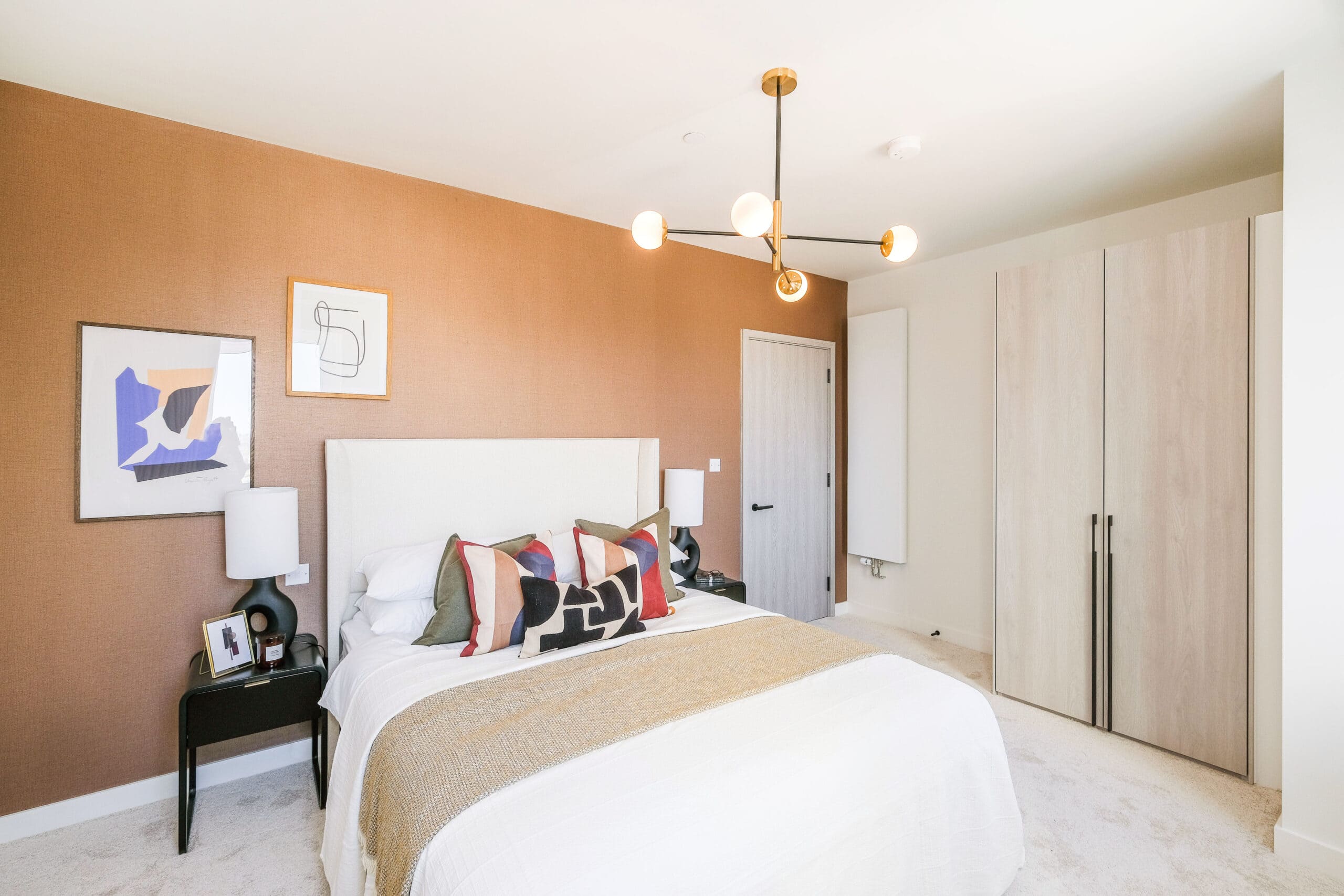 Share to Buy is a one stop shop for affordable homes. On our website, you can search for properties, compare mortgages and find out all you need to know about alternative home-buying schemes such as Shared Ownership via our article index.