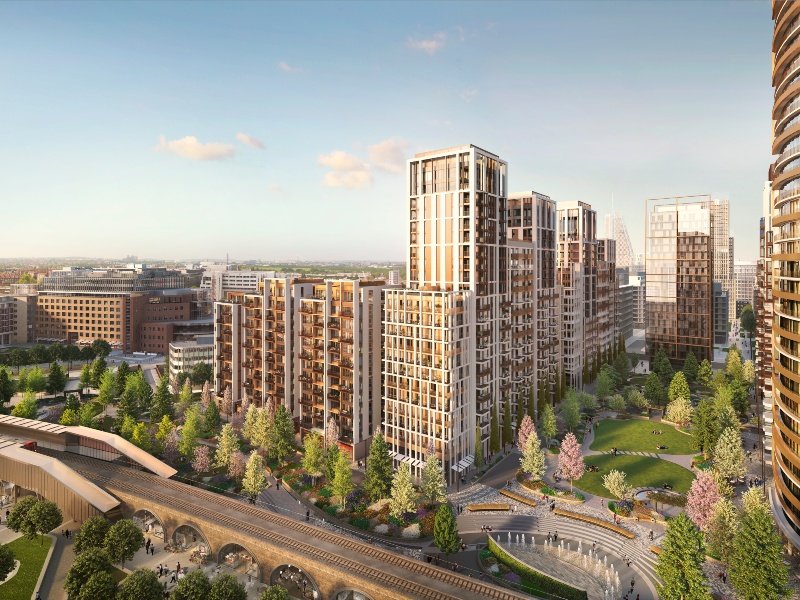 Legal & General Affordable Homes: Buying with Shared Ownership
26th December 2021
I'm ready to stop renting – should I buy with new build Shared Ownership?
Buying a home can be a confusing and stressful time, especially if you're a first time buyer trying to save up as much as possible for a deposit while deciding what kind of home you can afford. You might find yourself feeling nervous about making the wrong decision, overwhelmed with all the choices or just clueless as to where to even begin.
With so many options out there, from flats to semi-detached and new builds to older properties, how do you know which option is right for you?
There are many pros to buying a new build Shared Ownership property as it can be a more affordable and flexible option than buying outright:
You can get on the property ladder and stop renting much sooner with Shared Ownership.
You are in control of deciding the amount of share you purchase based on your needs.
You don't need a large deposit. Depending on the property and size, under £10,000 is a typical amount needed.
A fresh start for the New Year
With new build Shared Ownership properties, you don't have to compromise on style. All Legal & General Affordable Homes are built for the modern buyer with contemporary and minimalistic décor, waiting for you to make your mark and add your own flair.
A new build one, two or three bedroom Shared Ownership apartment at The Moorings is clean, fresh and untouched by previous owners. These stunning homes are available now and located within the London Borough of Hounslow.
The Moorings is situated in a prime location in Brentford Lock on the Grand Union Canal and is within close proximity to world-famous heritage parks such as Kew Gardens and Gunnersbury Park. In such a desirable location, it can feel impossible to be able to afford your own place but with Shared Ownership the opportunity becomes far more achievable.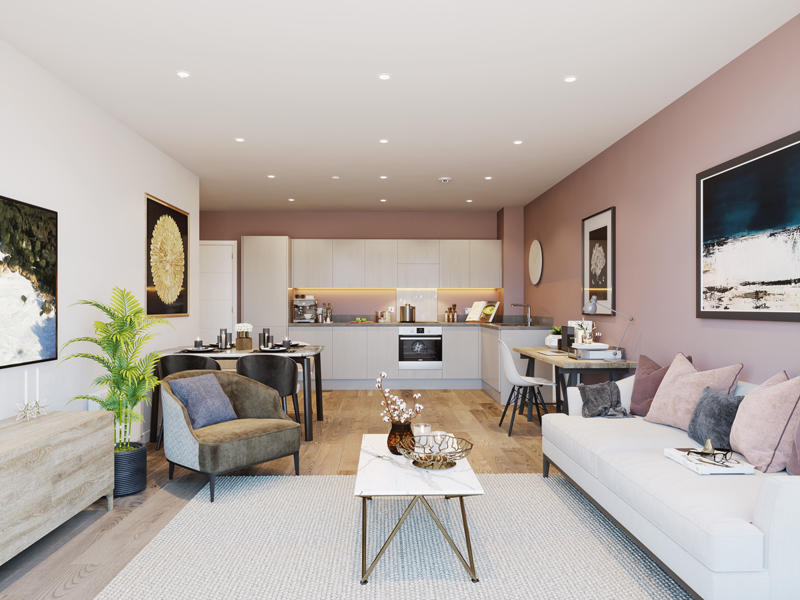 Less chain, less hassle
You can move into a new build Shared Ownership home as soon as it is complete meaning there's no need to wait for existing owners to move out. This can significantly reduce the stress and uncertainty that is often associated with moving including hassle with chains.
Trent Park is a unique development enclosed within over 400 acres of North London parkland in the charming triangle of Oakwood, Cockfosters, and Hadley Wood. Located on what was once a royal hunting ground, you now have the chance to purchase one of the stunning one or two bedroom apartments… outdoor space included!
Generous-sized rooms are finished to a high specification and are full of natural light, providing the perfect oasis for your first home. Even better, it can come in at a lower cost than you might think, thanks to the Shared Ownership.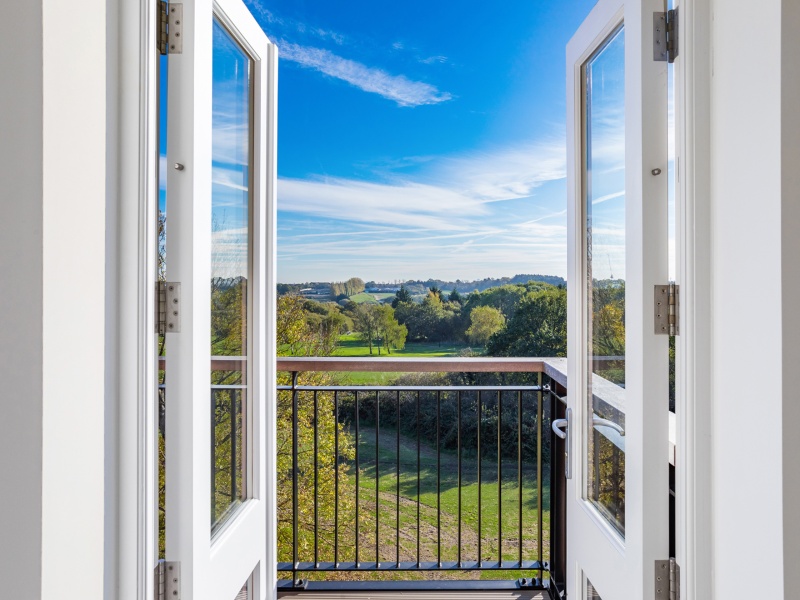 Peace of mind with Shared Ownership
In recent years, the quality of construction of new builds has grown significantly within the affordable homes sector meaning you can feel secure about buying a new build as your first home with Shared Ownership. All Legal & General Affordable Homes are covered by a 12 month warranty giving you even more peace of mind and security.
Every customer of Legal & General Affordable Homes receives full aftercare support and high quality customer services making sure we're with you every step of the way. Buying a new home is a huge accomplishment and we want to celebrate the milestones with you.
With a dedicated, 24 hour concierge who will arrange your post and deliveries, as well as 24/7 CCTV security, it's hard to imagine feeling more safe anywhere other than Leon House in the heart of South London.
Every aspect of each two bedroom apartment at Leon House is modern and clean with stunning features like oak flooring and specialist ceramics. Compared to other modern developments, room sizes are generous which, together with high ceilings and large windows, gives wonderful light and space in your new home.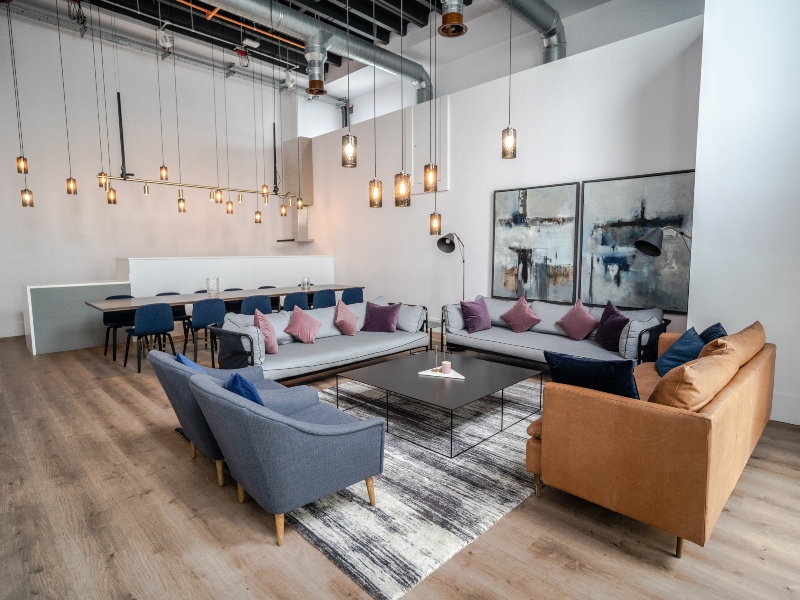 A wise investment for your future
Buying a new build Shared Ownership property can help you stop renting and spending money on a property that isn't yours. You can make your money go further with Shared Ownership and start paying what you can afford towards a property that you have ownership in. With staircasing, it won't be long before you own the entire property, all on your own terms.
A great investment that will stand the test of time is Hampton Tower at South Quay Plaza, as it is a one of a kind development for those looking for luxurious living, amazing commuting options and a position central to amenities and entertainment. On the South Dock facing Canary Wharf, South Quay Plaza was built with care and attention to detail.
You don't have to compromise on location when you buy a new build Shared Ownership home at South Quay Plaza.
Designed for contemporary living, each apartment has timeless appeal from versatile kitchens to relaxing living rooms and cosy bedrooms, South Quay Plaza apartments effortlessly blends comfort with style.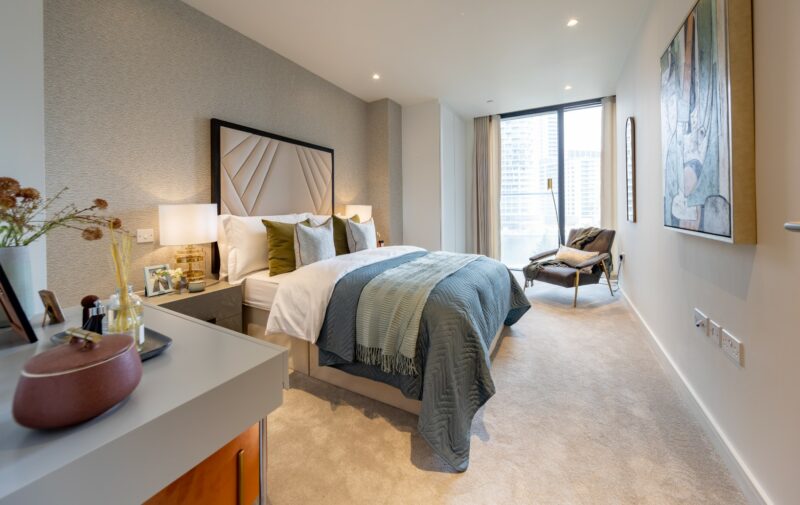 Make the most of your money
Another benefit of buying a brand-new home with Shared Ownership is that you really are getting more for your money. New homes tend to be built to a much higher specification than most older homes. New builds also have central heating and double-glazed windows as standard, costing you less in the long run. Being the first person to live in your new Shared Ownership home also means you don't have to spend money on costly renovations, making your money go even further.
You won't have to change a thing at The Acer Apartments at White City, as the modern studio, one and two bedroom apartments are ready and waiting for you to move straight in.
Part of a vibrant new community in the London Borough of Hammersmith & Fulham, The Acer Apartments are set within eight acres of parks and gardens, surrounded by world-class retail, entertainment, education and culture.
Imagine yourself living within this 22 storey ultra-contemporary building where every home is equipped with a sleek, handle-free Euro Cucina kitchen with integrated appliances. You will also enjoy open plan layouts with floor to ceiling windows and flooring throughout; cosy carpets to the bedrooms and Karndean wood effect flooring everywhere else.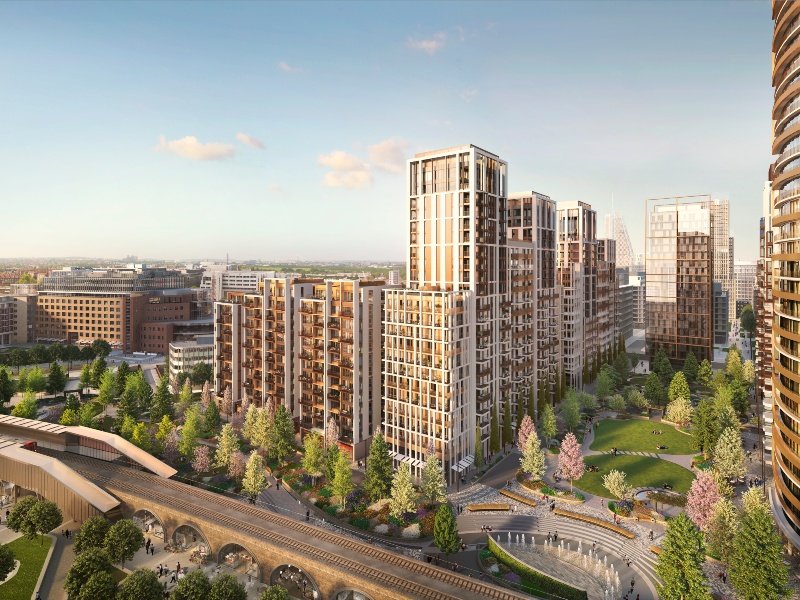 A green home is the best home
Make 2022 the year you go green with a new build Shared Ownership home, as new homes are built to the latest environmental standards, often more sustainable and can have cheaper utility bills. Energy Performance Certificates give you peace of mind about your new home too.
According to Zoopla, "new homes are on average six times more efficient than existing homes, generating over 60% less CO2 emissions – the equivalent of driving 10,000 miles less a year per household. This reduces energy bills by an average of more than £500 a year!"
Situated off the picturesque New River, the homes at City House in Winchmore Hill provide the perfect home for you to live more sustainability with an impressive specification throughout and are perfectly placed to enjoy the wide range of surrounding independent cafes, pubs, restaurants and boutiques. There's also an array of stunning parks nearby, with a number of football, cricket and golf clubs within easy reach.
Move into a New Build Shared Ownership Home in 2022
Set yourself up for success this year with a brand new Shared Ownership home in London and say goodbye to landlords, flatmates and renting!

We provide an array of affordable, top quality, modern apartments and houses across England, all of which are available to purchase with Shared Ownership. Start your search by viewing our current properties available. Or, head to our social media profiles on Instagram and Facebook to ask your property questions. #LandGAH
Share to Buy is a one stop shop for affordable homes. On our website, you can search for properties, compare mortgages and find out all you need to know about alternative home buying schemes such as Shared Ownership and Help to Buy.