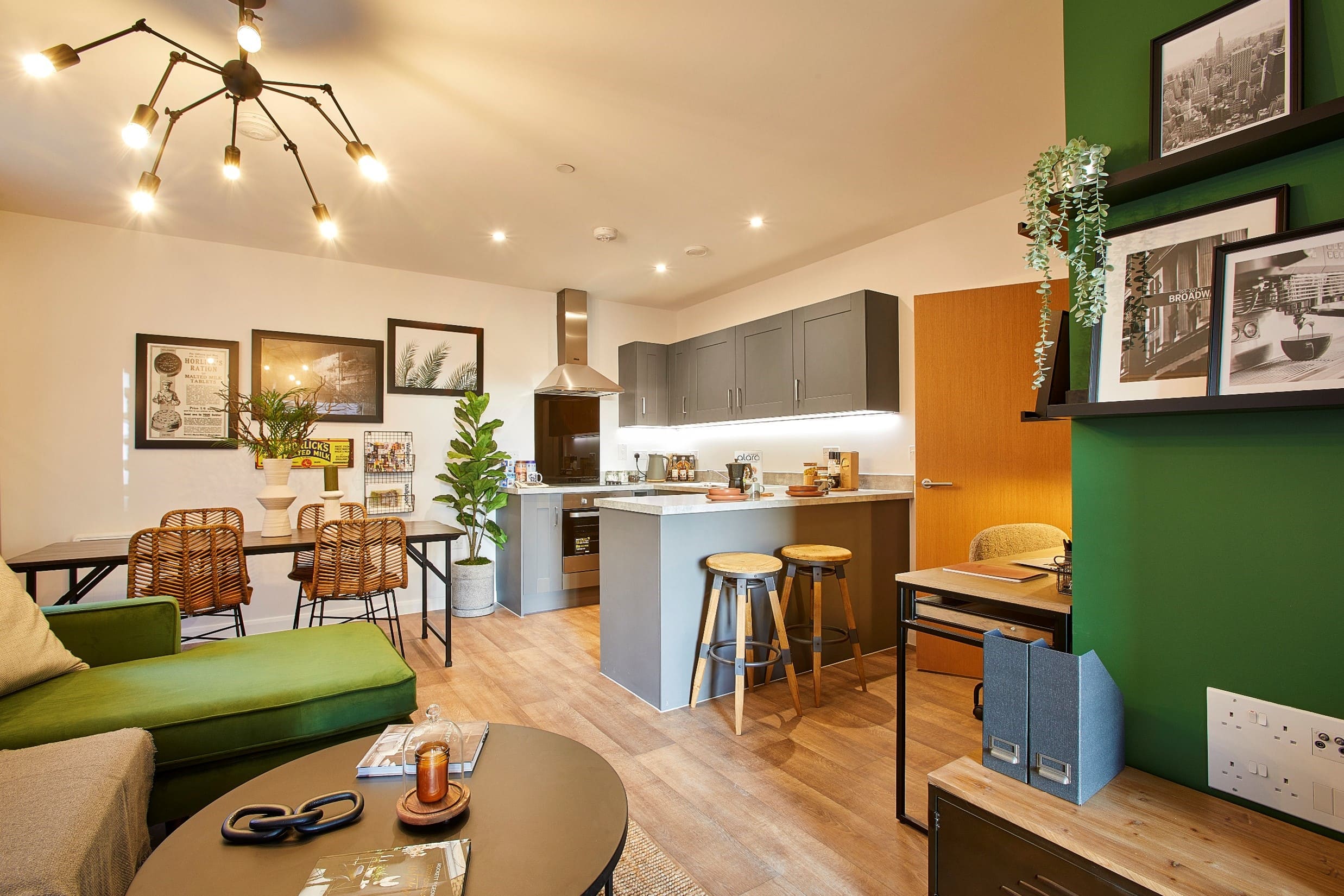 Sovereign: Five reasons to love apartment living
18th October 2023
Discover Shared Ownership homes at the Horlicks Quarter in Slough, Berkshire
As a first time buyer, you've probably spent hours searching property portals to find your dream home. While owning a house is a dream for many, apartments can offer a compelling lifestyle that should not be overlooked. Featuring our Horlicks Quarter development in Slough, we've taken a deep dive into the benefits of living in an apartment, shedding light on why it might be the perfect choice for your first home.
Convenience
Often located in the heart of our towns and cities, the convenience of apartment living is hard to beat – whether it's a trip to the supermarket for your weekly shop, a stroll through one of the local parks, or visiting one of your favourite bars or restaurants, you typically have everything you need on your doorstep.
They also benefit from quick access to public transport – this can simplify daily commutes and reduce your reliance on a car, with some saying goodbye to the rising costs of car ownership entirely.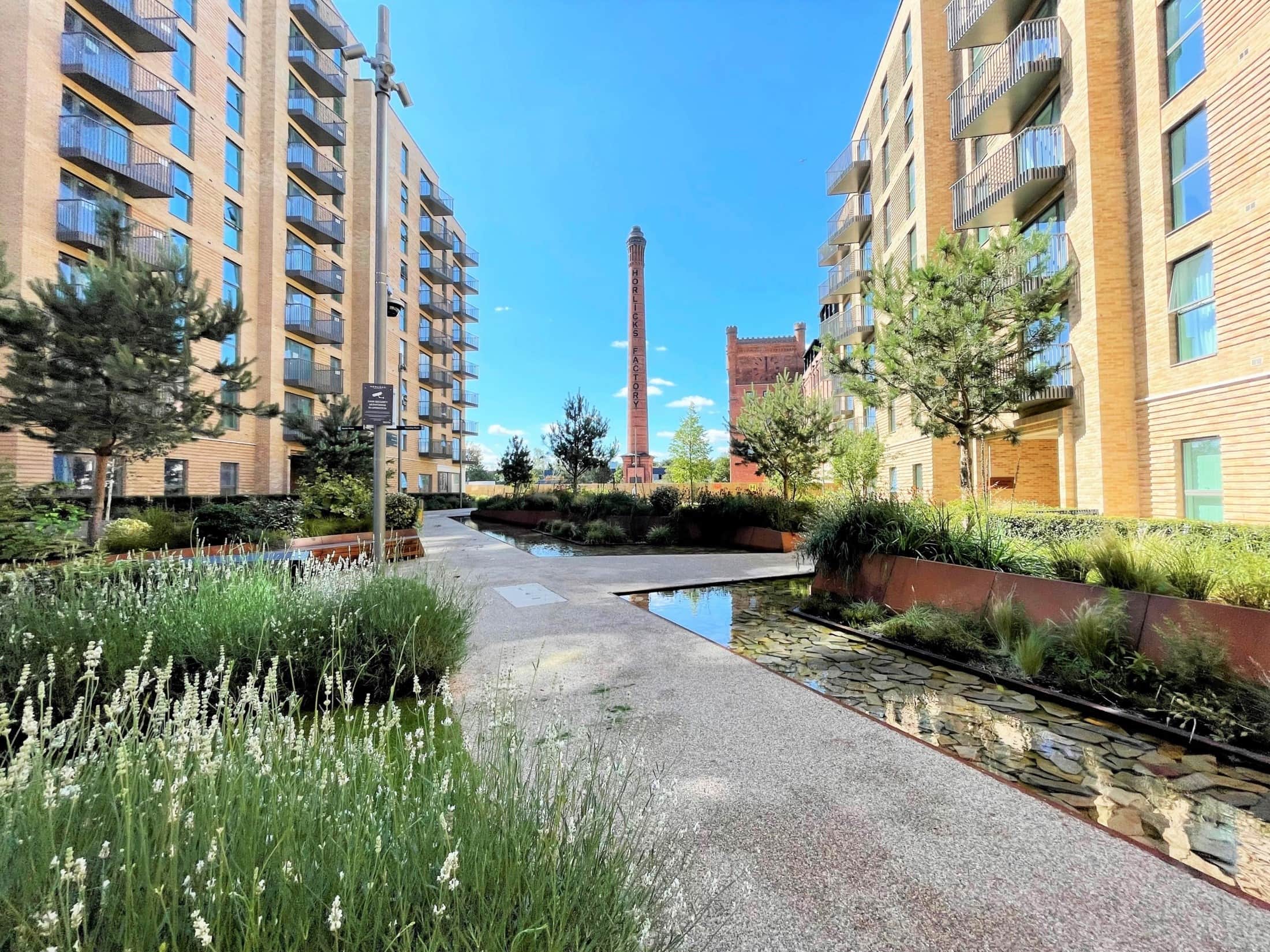 Our one and two bedroom apartments at Horlicks Quarter couldn't be better placed – just a 10-minute walk from the town centre and train station, you'll have access to everything Slough has to offer. Plus, Central London, Windsor, and Reading can be reached within 30-minutes of travel*, offering a wealth of retail, leisure, and employment opportunities.
Affordability
In a market where property prices remain daunting for first time buyers and the costs of living continue to rise, apartments certainly present a more budget-friendly option. Prices for a Shared Ownership home at Horlicks Quarter start from £71,250 for a 25% share in a one bedroom apartment. Deposits typically start from 5% of your share value, equal to £3,563 for the example above, meaning you could be moving sooner than you think!
Your average monthly utility bills should also be cheaper – with the Greener, Cleaner, Cheaper report from the Home Builders Federation showing that new-build apartments are up to 46% cheaper to heat than their older equivalents, providing significant savings as gas and electricity prices continue to soar.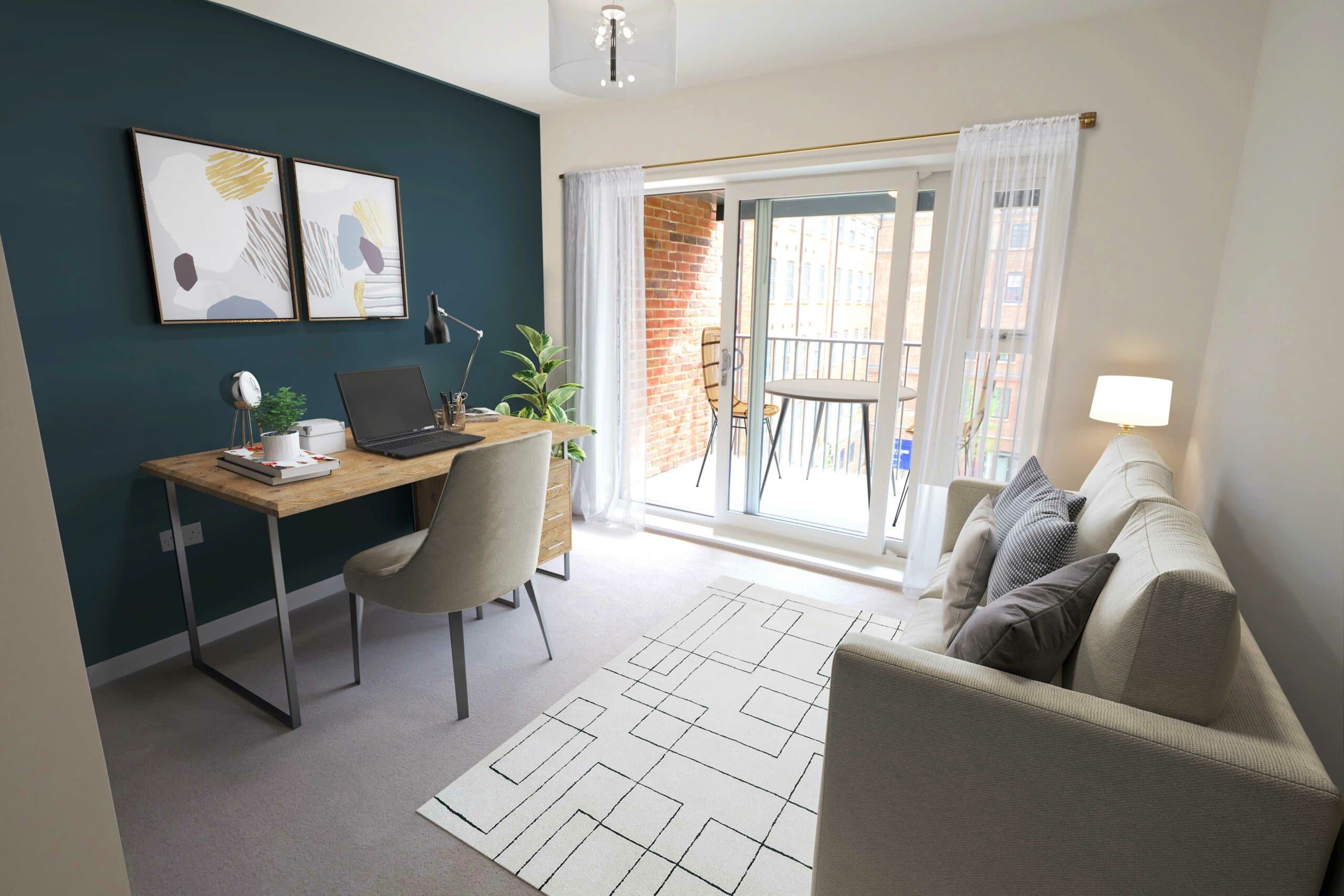 Plus, with many employers now moving towards hybrid working, demand for well-located apartments will remain high for years to come. This demand could translate into appreciation of your property's value over time, making it a valuable asset for your financial future.
Unique locations
Developers are becoming increasingly innovative in their approach to building new homes, with some breathing new life into previously disused commercial and industrial buildings through bold regeneration schemes.
The results at Horlicks Quarter are spectacular – the original clocktower and chimney, distinctive landmarks of the former factory have been reimagined alongside contemporary designs to create a vibrant, welcoming environment that's packed with character.
Fewer cars, less traffic
Over the last couple of decades, there's been a dramatic increase in traffic levels on residential roads across the UK, causing a variety of health and well-being issues. In response, low car and car free streets are quickly rising in popularity, with apartments frequently proving to be one of the most popular choices for escaping high traffic areas.
Set around landscaped gardens, Horlicks Quarter benefits from many car free streets, a network of cycle paths and an exclusive resident's car club. Living in a pedestrianised area supports health and well-being in many ways – it provides safe spaces for walking and cycling, encouraging an active lifestyle, whilst simultaneously reducing exposure to air and noise pollution, greatly improving overall quality of life.
Strong communities
Residents living in apartment buildings tend to form strong communities. With shared amenities typically including communal gardens, workspaces, and on-site shops, residents can become part of a welcoming, interconnected neighbourhood.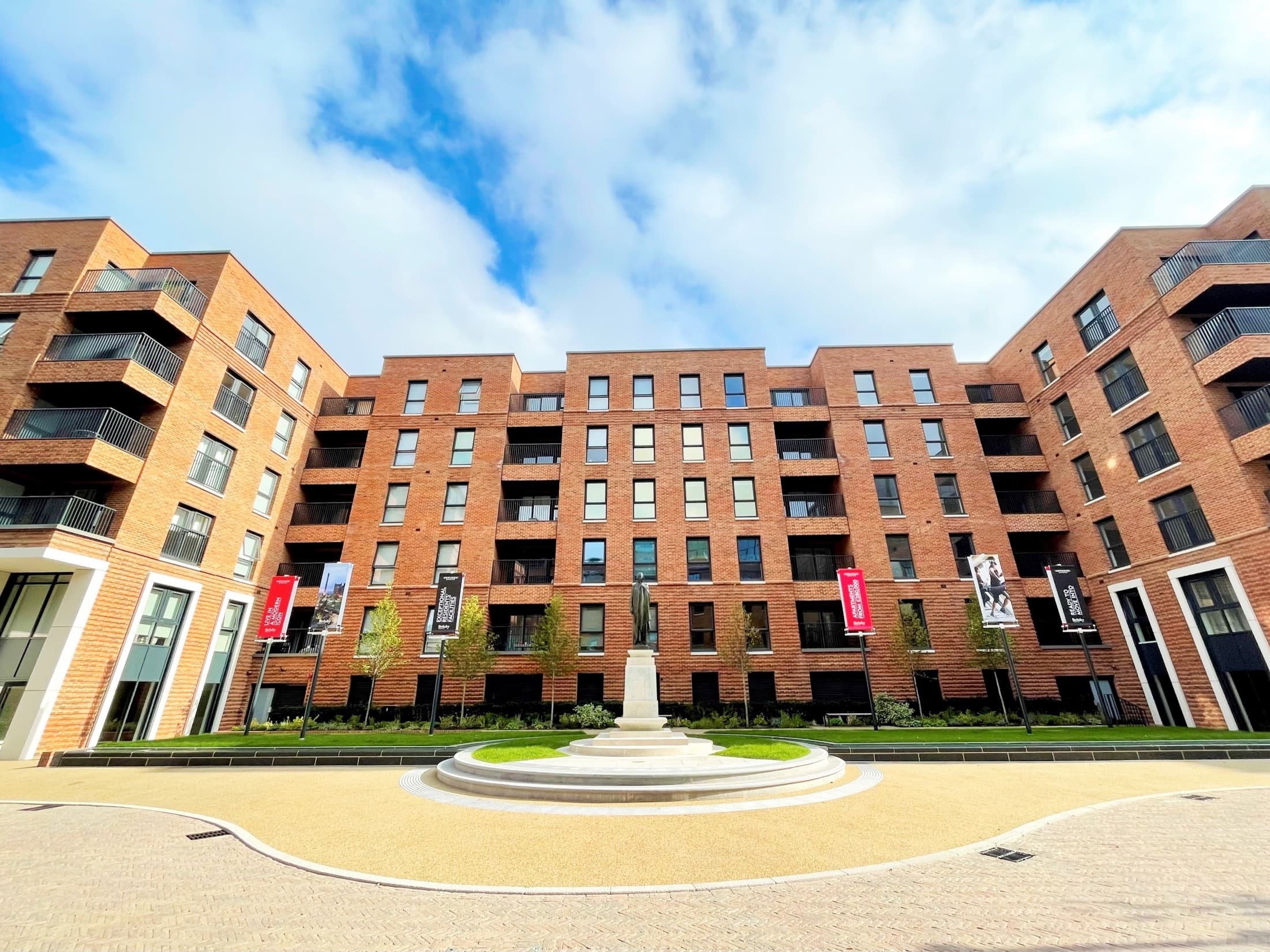 To encourage social interaction and help develop a sense of belonging, Sovereign has partnered with The Slough Hub, a local community enterprise that is working with residents to develop events and community initiatives for our residents. Upcoming activities include guided walks through the green spaces of Slough and social badminton classes which are hosted at a local sports hall.
Unlock your home-buying potential at Horlicks Quarter. Show home open six days a week – book your visit today!
For more information, visit the Sovereign Living website or speak to our friendly sales team on 0300 330 0718.
*Travel times are taken from google.co.uk/maps and are approximate only
Share to Buy is a one stop shop for affordable homes. On our website, you can search for properties, compare mortgages and find out all you need to know about alternative home-buying schemes such as Shared Ownership via our article index.