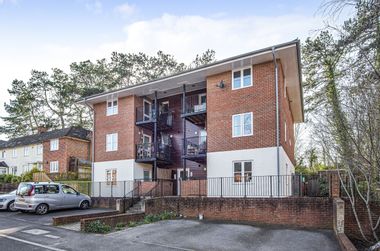 Winchester · Shared Ownership Resale
Share percentage 60%, full price £260,000
Helping you along the buying process
What is Shared Ownership?
Shared Ownership is an affordable home ownership scheme which makes it easier for eligible purchasers to get on the property ladder. Buyers get a mortgage for the share they can afford, and pay rent on the remaining share.
The steps to find your new Shared Ownership home
Research
We have a wealth of tools, FAQs, guides and blogs to help you understand your options
Search for a property
Find the right home for you in Woodley and register your interest
Speak to the specialists
Contact a Mortgage Broker and Solicitor Panels to help you through the buying process
Featured Developers
The major providers of Shared Ownership, Help to Buy and other affordable ways to buy a home in Woodley and nationwide have their homes listed on Share to Buy.
Find your home with Share to Buy
Learn more about the UK's leading first time buyer property portal, specialising in affordable home ownership options including Shared Ownership and Help to Buy
Start your search today
Who are Share to Buy?
Share to Buy is the leading online portal for Shared Ownership properties. Established in 2004 as the UK's first specialist online mortgage broker for affordable home ownership products, the site has since developed into a one stop shop for first time buyers, offering the country's largest listing of Shared Ownership homes from many of the UK's biggest housing providers.
Why should I register with Share to Buy?
Share to Buy is the nation's biggest and best established affordable home ownership property portal, making it the ideal website for first time buyers looking to take that first step onto the property ladder.
Using our property search tool, you can search for homes that suit your needs via filters such as location, number of bedrooms, monthly outgoings and deposit amount. You can also set up alert preferences so you'll be notified when new properties that meet your search are announced by email.
Acting as a one stop shop for first time buyers, Share to Buy also offers handy FAQs and guides, interactive mortgage tools, mortgage broker and conveyancing panels, and live events to help potential purchasers on their home-buying journey.
Shared Ownership Woodley - Shared Ownership Properties for Sale in Woodley - Share to Buy
As a first-time buyer, you may feel concerned that the first step on the property ladder is out of your reach. Thankfully, Shared Ownership homes in Woodley can offer you a much-needed boost towards achieving your home ownership aspirations. Help to Buy homes in Woodley also provide affordable options for buyers looking to unlock the front door to their dream home.
If you want to stay updated with Shared Ownership and Help to Buy homes in Woodley, simply sign up to Share to Buy. From there, you can register for alerts when relevant properties become available.
The name Woodley has an origin which roughly translates to 'a clearing in a wood', and we think that ancient description still sums up so much of what makes Woodley wonderful today. It feels like an escape from the world. The likes of South Lake, Redgrave Pinsent Rowing Lake, Highwood, Lavell's Lake, Sonning Bridge, Alder Moors and many of the town's other incredible natural assets feel untouched and unspoiled by the stresses of the modern world.
These areas also make Woodley feel unique from so much of the rest of the county and make it an ideal place for families seeking plenty of space and a healthy environment to roam around in. Of course, it's also the perfect setting for anyone who simply wants to absorb the sights, sounds and experiences that these stunning areas have to offer.
It's interesting because, in some instances, Woodley feels timeless. The places that inspired its name could just have easily sparked such revelation today. However, there is another side to Woodley which is distinctly affected by history, giving it a sense of depth and character.
This can be appreciated in the Museum of Berkshire Aviation, while the Ure Museum of Greek Archaeology lovingly demonstrates how Woodley's cultural scope reaches far beyond its borders. The town's rich heritage can also be found in its buildings. One such example is the captivating gothic revival architecture of its congregational church, which stimulates just as much as it educates.
Perhaps most importantly though is how all these experiences have moulded Woodley into a community: one with a great passion for sports and excellent educational opportunities. This is another reason why this town is such a great place to raise a family.
On top of this, there are all the local businesses, meaning that Woodley might feel like an escape from the modern world in many respects, but it still retains its conveniences. Lastly, there are its neighbours. These include the likes of Sonning, Winnersh, Hurst, Charvil and Wokingham: all of which expand and enrich the lives of Woodley residents.